A drought busting (or at least denting) rain could be in the cards for us starting on Wednesday. Our attention turns to what's going on in Florida.
Tropical moisture is yielding heavy rain in the Sunshine State. Hatch Bend, Florida has received 14 inches of rain since Sunday. Parts of Florida may see an addition 6"+ of rain.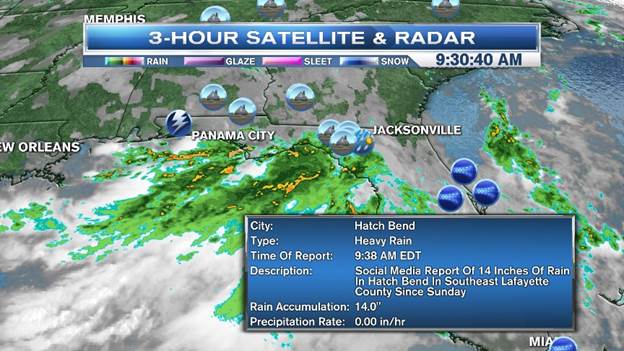 We'll see a conveyor belt of moisture heading north – eventually into New England. Starting on Wednesday we'll see several rounds of tropical downpours lingering into next week.
Several inches of rain are likely – where exactly? It's still too early to tell where the axis of heaviest rain will fall. Our best chances for rain will be on Wednesday, Sunday and Monday. Stay tuned with NECN for the latest updates.