A strong cold front pushing into New England from west to east is bringing heavy downpours & strong winds for the evening commute.
We have a High Wind Warning until 11 p.m. for most of southeastern Massachusetts and Rhode Island and all the way up to coastal New Hampshire and Maine. This includes the cities of Gloucester, Foxboro, Cambridge, Boston, Nantucket, Portsmouth in New Hampshire, Bar Harbor in Maine and many others. Expect in these areas south- southeast winds 25 to 35 mph with gusts up to 60 mph. Winds will also be strong across the interior throughout the evening.
Trees, large limbs, power lines and other objects may be blown down. Scattered power outages are possible.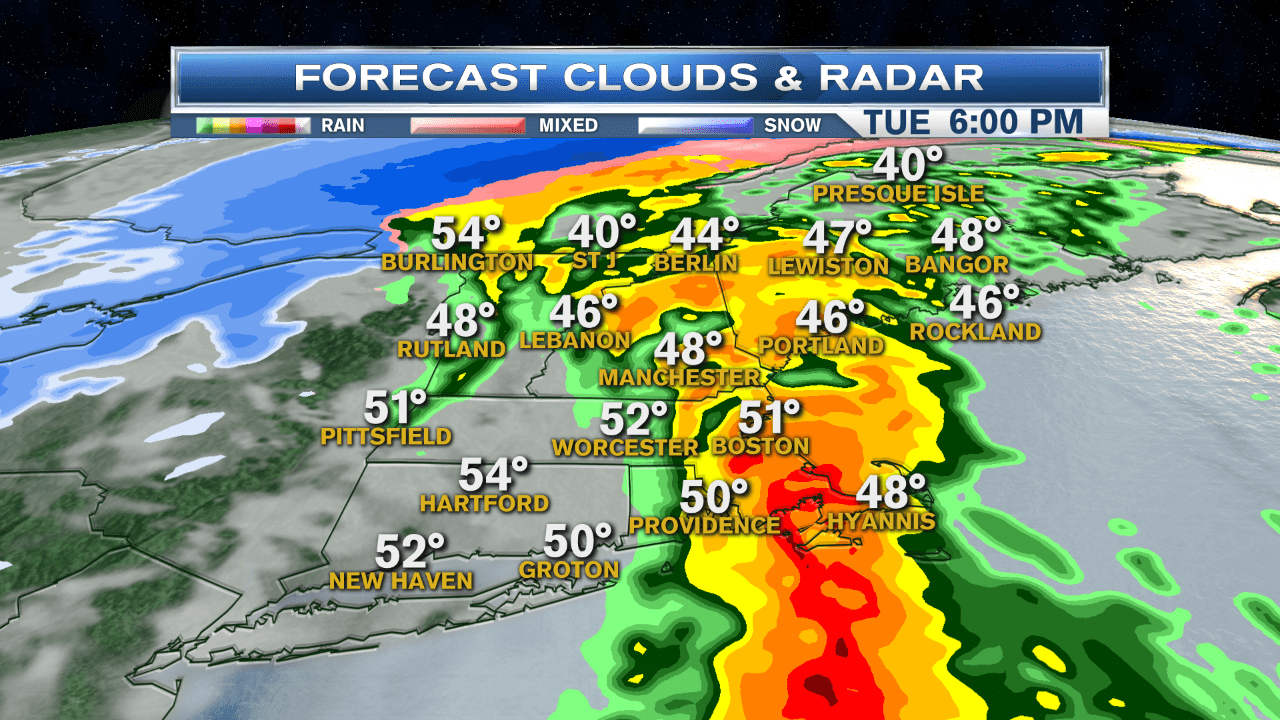 The strong winds will coincide with heavy rain that's moving in during the evening commute. Showers and downpours will drop a quick 0.50 to 1.00 inches of rain from west to east through about 9 p.m. Minor flooding of roads is possible. There could be a few embedded thunderstorms.
The bulk of the rain should be offshore by 9 p.m., but Maine & the Cape and Islands will take longer to clear out.
Tonight, evening rain and strong winds diminish by midnight. Lows in the upper 20s to 30 south, 20s north. Watch for icy roads due to re-freeze. West wind 5 to 10 mph with gusts up to 20 mph.