Three people are in police custody following the discovery of a methamphetamine lab inside a Maine apartment house.
Old Town Police received a tip Tuesday night that the manufacturing of meth was taking place inside apartment #2 at 3 Howard St. on French Island.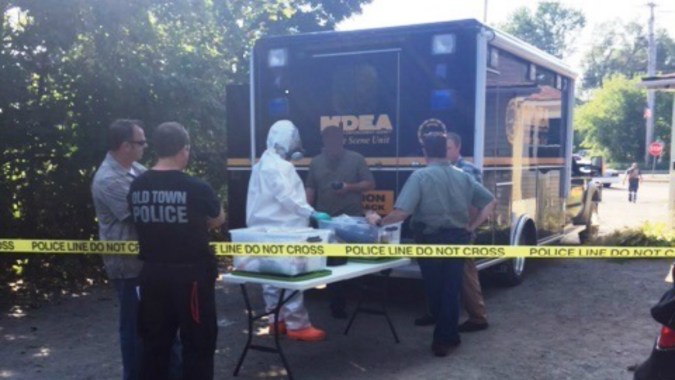 The Maine Drug Enforcement Agency team arrived Wednesday to process the scene.
Maine
The latest news from around the state
The tenant of the apartment, 42-year-old Tin Clavette, was charged with trafficking in meth, along with Joshua Doucette, 35, of Milford and Aaron Coker, 27, a transient from Old Town.
The MDEA says this is the 33rd lab response they've made this year.