Our weather has been stuck on repeat for the past couple of days, and the pattern remains locked in place Friday.
That means early sunshine gives way to more clouds over the course of the day. The clouds will develop first in Northern New England, and then they will eventually drop south. Humidity will stay low, with highs in the 70s and 80s.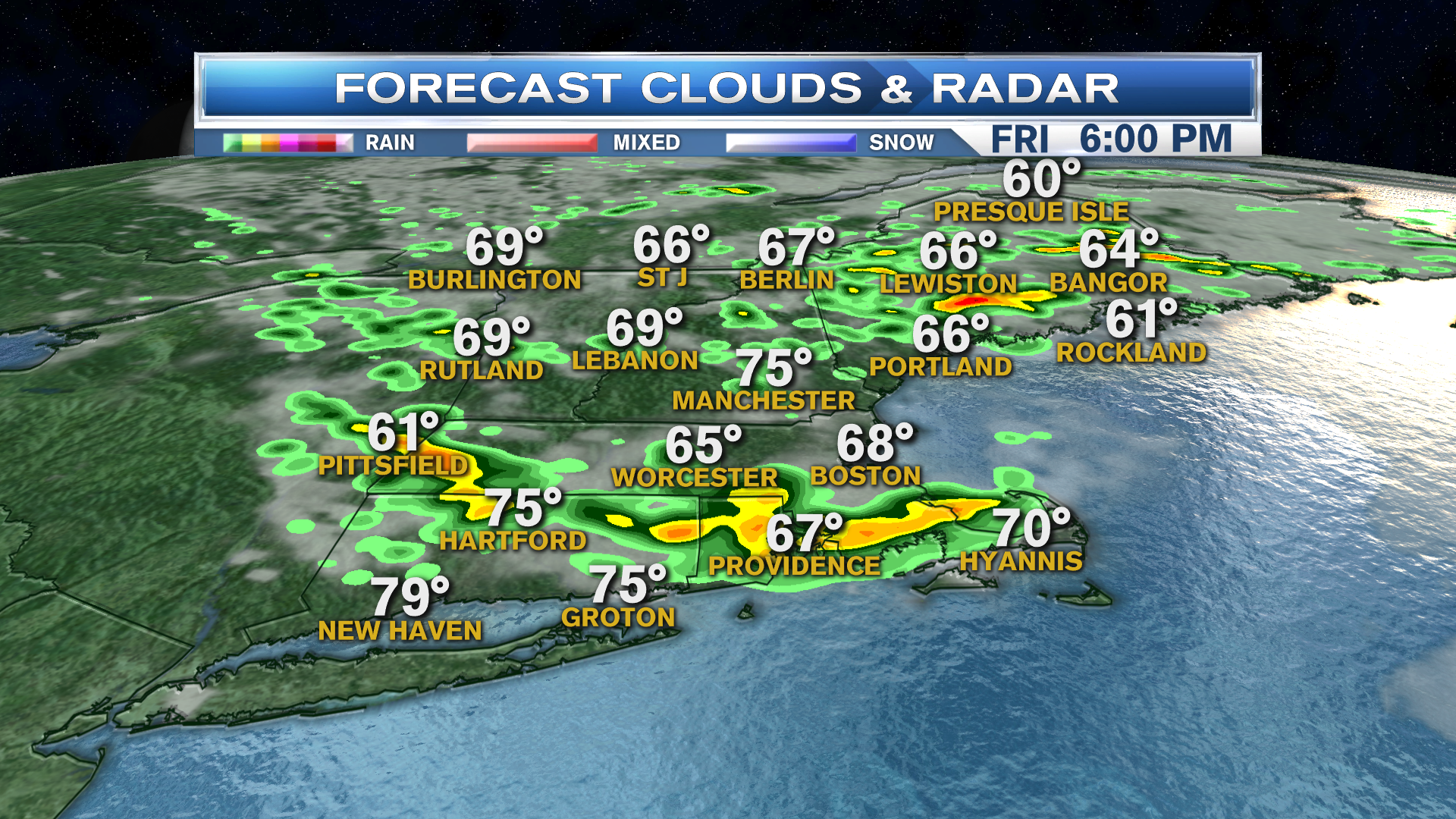 Also like past days, the building clouds will bring scattered showers. The showers will develop during the morning in Northern New England, and spill south during the afternoon. Friday's wet weather will be a bit more widespread than what we've seen earlier in the week though. It won't be just showers either; scattered storms will likely develop. Those will be most focused in parts of Southern Maine, Southeastern New Hampshire, and Eastern Massachusetts. Of course any thunderstorm contains briefly heavy rain, lightning, and brief gusty winds. Some of Friday's storms will also likely bring hail.
Massachusetts
The latest news from around the state
The hail risk is a little higher than usual because a cold pocket of air is swinging through New England.
The activity will tend to fizzle after sunset, so while a spotty shower or storm cannot be ruled out for the start of the Red Sox game or Taylor Swift concert, skies will clear during both events and it will stay comfortable tonight.