Massachusetts was hit with severe weather Friday evening.
With more than five inches of rain falling on Worcester, fire officials reported calls from cars that got stuck in the flood waters, and parts of the city lost power.
Police in the city asked drivers to stay off the roads. Interstate 290 was closed in the area, as were many city streets, including such major roads as Park Avenue, Shrewsbury Street, Quinsigamond Avenue and much of Grafton Street.
Massachusetts
The latest news from around the state
Thousands of electric customers lost power, though it has been restored for most.
Flooding was intense in much of Worcester County, including in Leominster, where Thea Ramsey shared a photo showing heavy flooding on Route 2.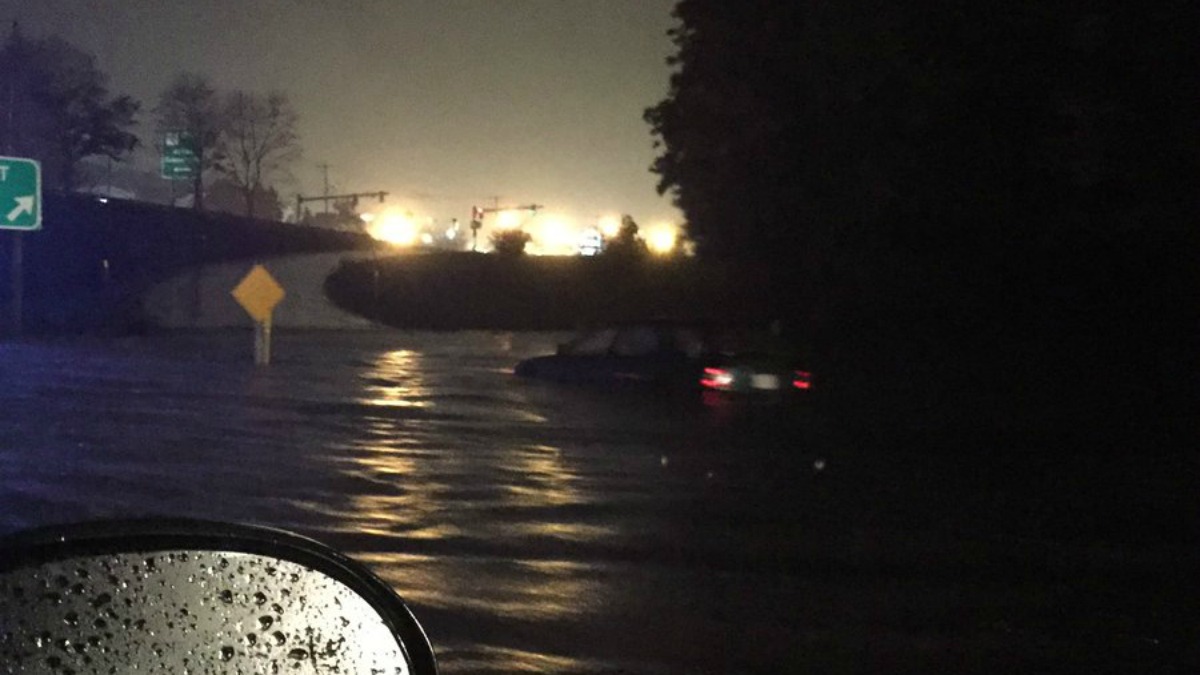 There were reports of flooding in much of New England — east to Newton, north to Methuen and to Hampton and Manchester, New Hampshire; and south to much of Connecticut.
The heaviest rain stretched from southern New Hampshire all the way south to Long Island. It was most intense in central Massachusetts and eastern Connecticut.