The strongest high-pressure cell, barometer at 30.5", since April brings fair and seasonable weather for New England this weekend.
With a clear sky and big bright moon tonight, low temperature in the 30s and 40s with patchy frost. High-pressure moves offshore Sunday with a lighter breeze from the south east and then south 5 to 10 mph.
The sky will be mostly sunny with a high temperatures 68 at the shore to 74 inland.
Right when the sun goes down in the west, the full moon comes up in the East. The old Farmer's almanac calls at The Harvest Moon. But many people also call it the super moon due to its close proximity to earth.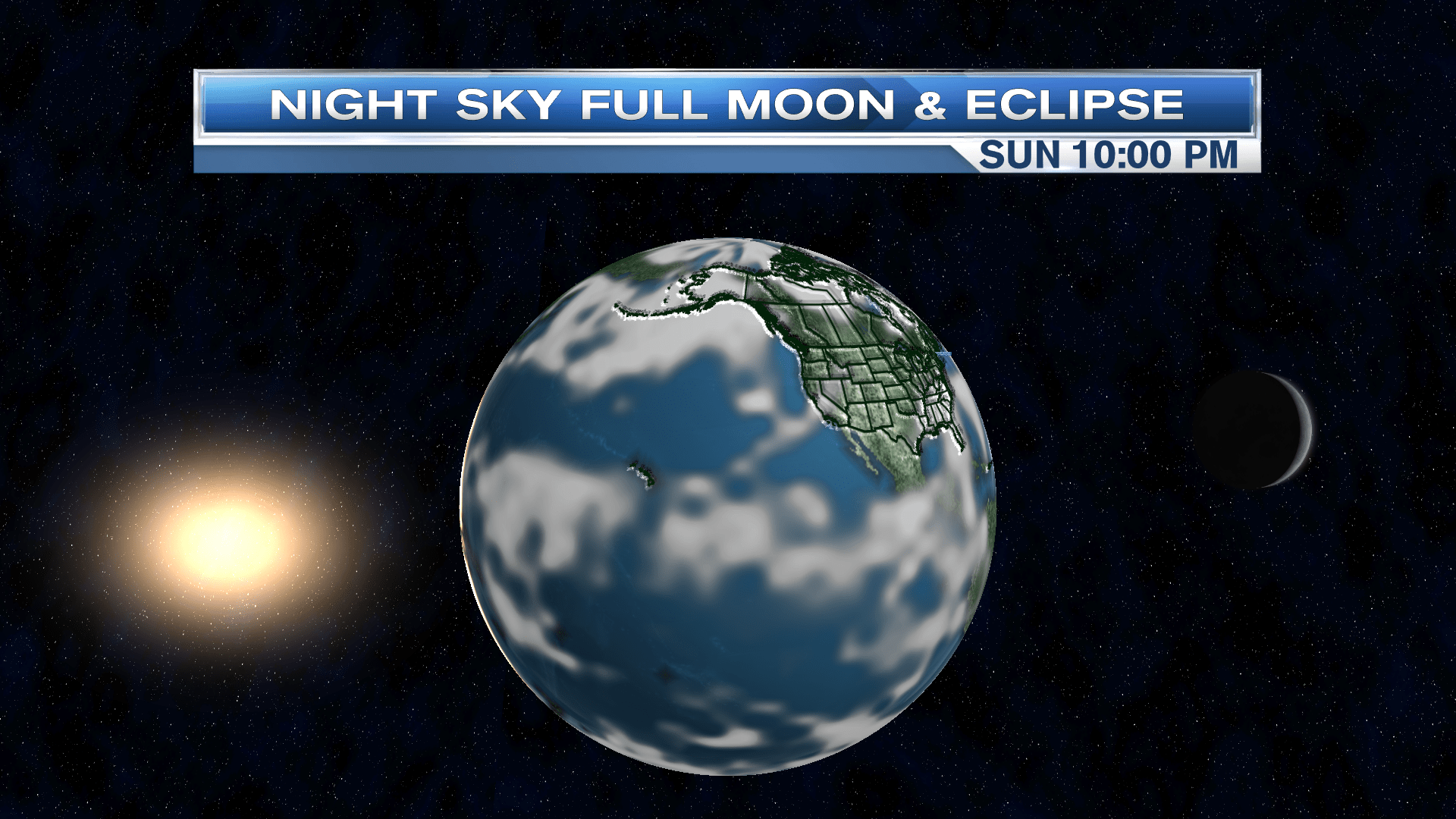 Close is relative of course, 221,765 miles away, it's closest approach of 2015. Then shortly after 9 PM the moon will pass through Earth's shadow. That is called a lunar eclipse, totality occurs shortly after 10 PM.
Massachusetts
The latest news from around the state
Good news from the weather department, it now appears most of us will have a nice view, as the thicker clouds stay south and west of New England.
A slow-moving storm that is been impacting areas to our south weakens as it approaches the south coast of New England Monday.
We are also tracking a cold front in Ontario, that will draw warmer air ahead of it into New England Monday and Tuesday. These weather systems will combine to bring occasional showers Monday afternoon through Wednesday morning.
There is great uncertainty as to how much rainfall right now.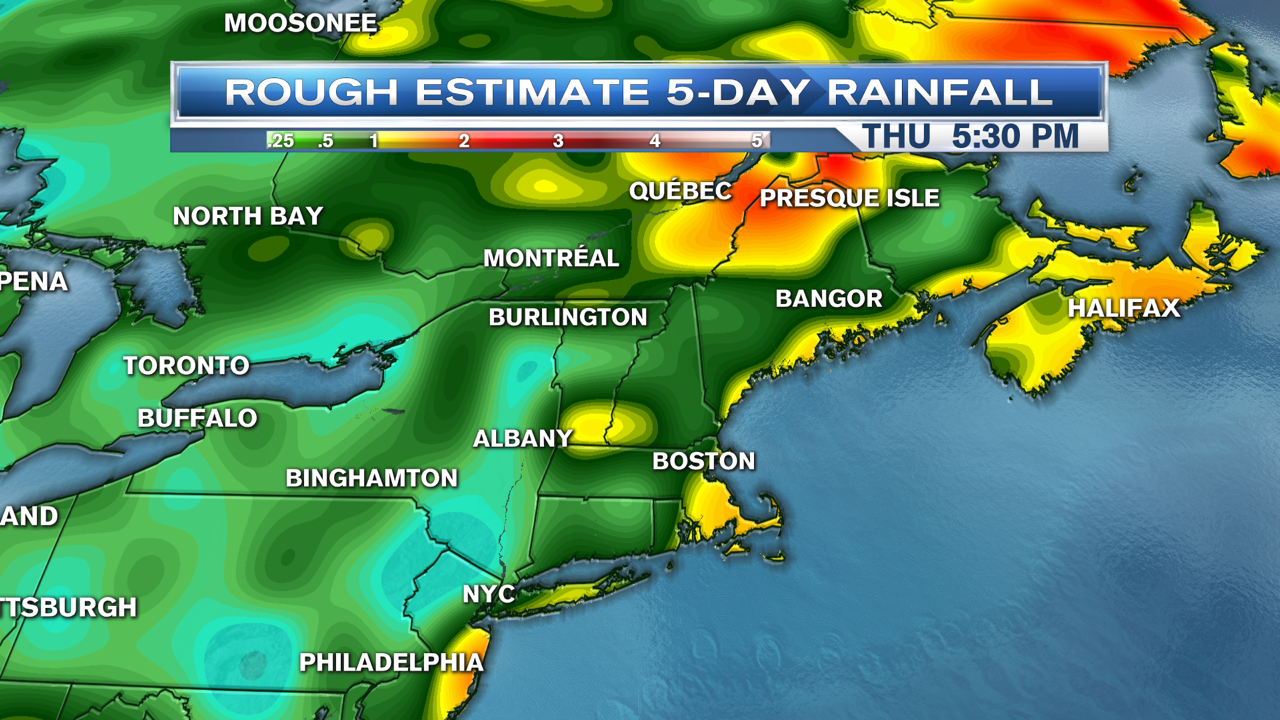 But there is potential for some areas to receive more than 1/2 inch of rain.
Between the showers we get breaks of sunshine that should warm us to 75 to 80° Monday and Tuesday. Another strong high-pressure system from Canada will bring cooler air Wednesday, Thursday, and Friday.
We will also be watching tropical energy trying to come north along the East Coast.
At this time it looks like another batch of heavier rain may stay just south and east of New England, but it is something to watch for potential drought relief next week.