Sun flooded the region Thursday. Highs responded in kind, running well above normal and very close to 40 in many spots.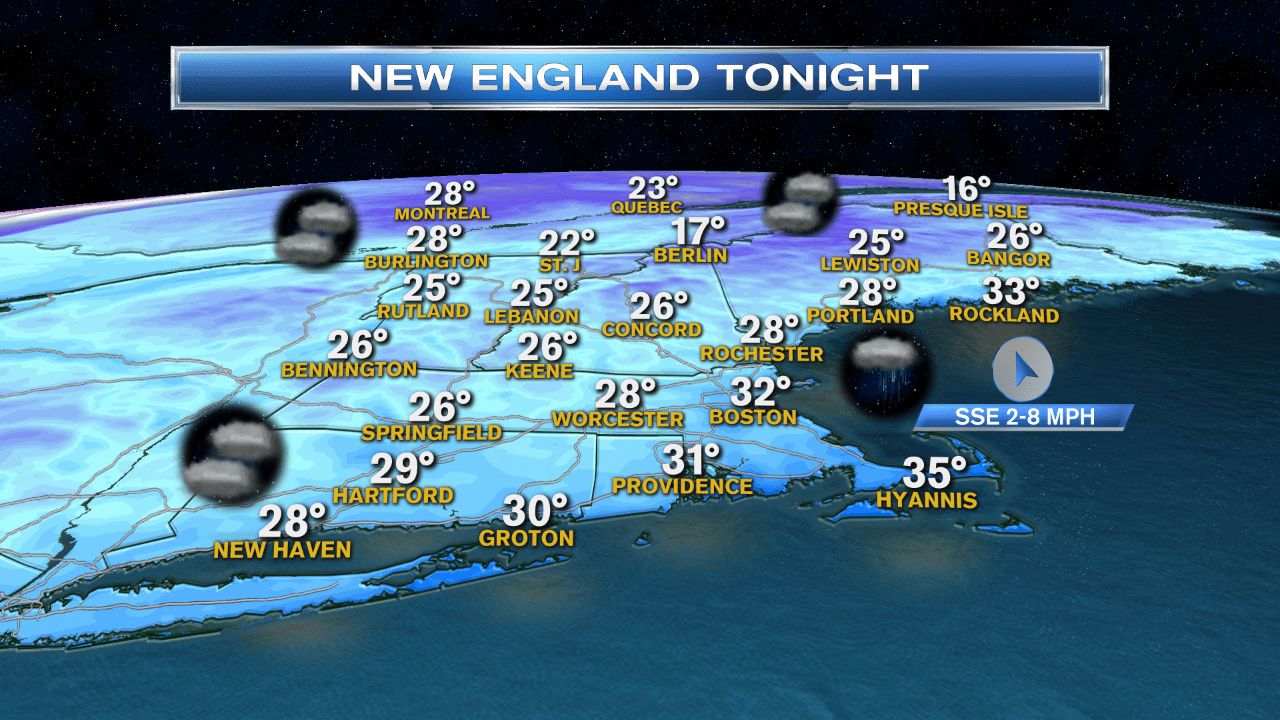 Hope you got your fill of the sun. It'll be in hiding Friday as a vigorous weather system develops in the upper atmosphere in the afternoon.
And that's my worry. Looking around at the weather maps, there's not much to show for this storm developing. A rain shower across southern New England, some snow showers mixed in across the higher terrain, a lot of clouds and an increasing northwest wind - sounds like a mellow day.
What's not clear is where the snow clusters going into the evening. Most of it seems to move swiftly to the deepening surface storm system south of Nova Scotia. Some of it should get caught up in transit across Coastal Maine and perhaps as far south (as a coating of snow) into northeastern Massachusetts and the New Hampshire seacoast.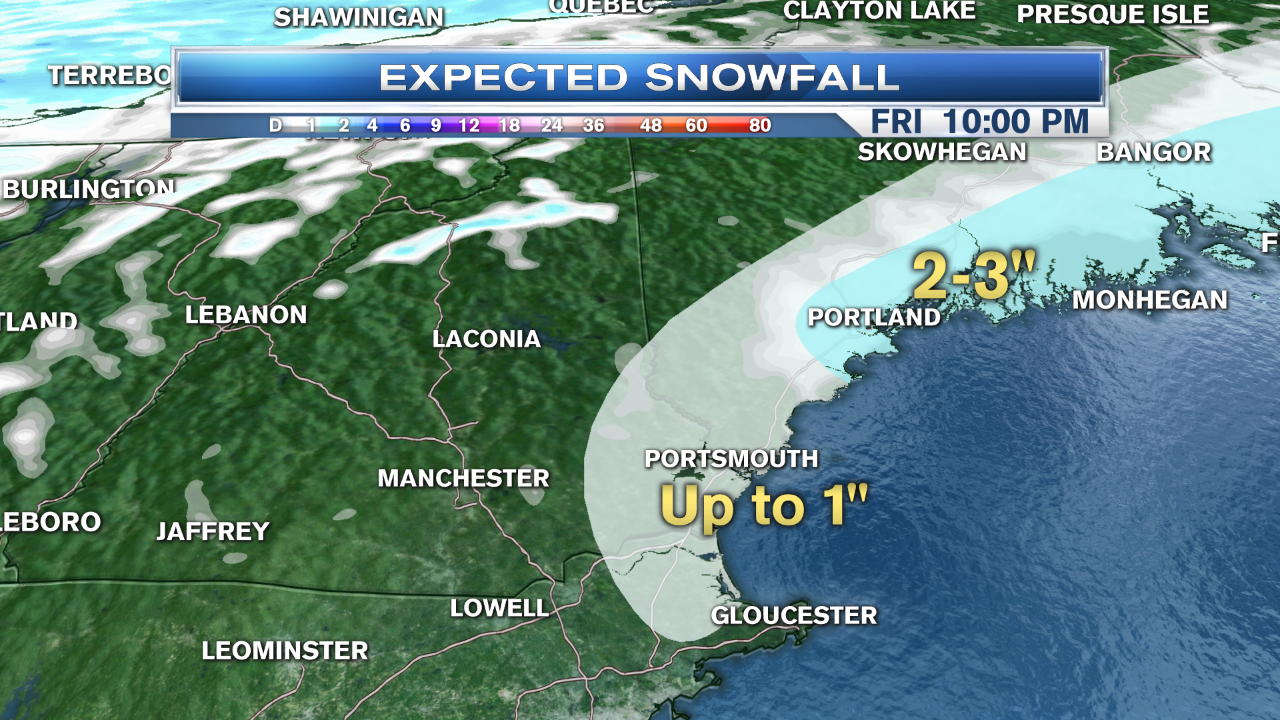 I'll be honest with you. This is a forecast of low confidence. If we had a lot of cold air around, I'd be more confident in seeing more significant snow from Topsfield to Portland, Maine. Instead, I'm being sheepish and dodgy about the specifics.
What is clear is that it will all scoot out Friday night and allow the sun to return on Saturday. A new weather system will send the clouds in during the afternoon, and some steady snow should develop across Northern Vermont, New Hampshire and Western Maine. Could see up to one to three inches in these spots.
Sunday is a super mild day. Southwest winds will blend with a mild airmass to send us right to 50 or better in many spots across Southern New England. And that's just the start. Low 50s are possible on Monday with an outside shot at a sprinkle in the afternoon.
Winter is on hiatus, but there are signs the "Old Man" may be back after this warm up next week. Stay tuned.