A dramatic weather front is stretched from the Pacific to the Atlantic this weekend.
A weather front is a boundary between two different kinds of air. This front is a dramatic boundary, with record warm air in the central U.S. and face-numbing cold in Canada.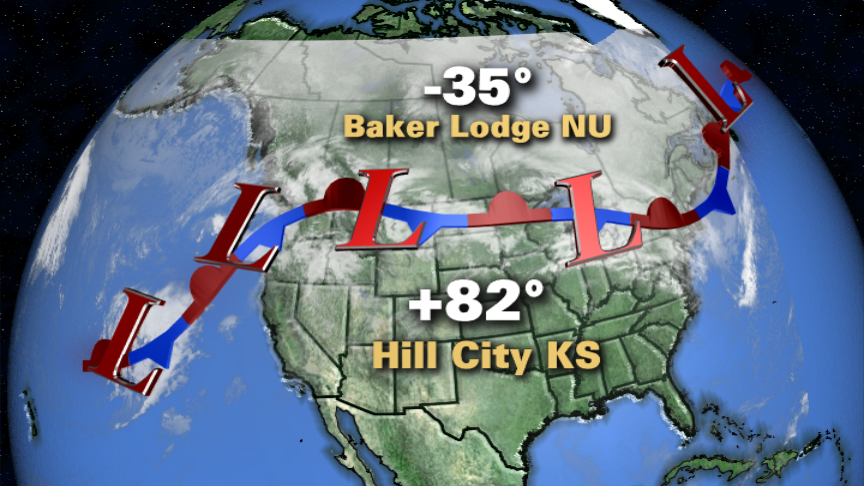 Along the front, a series of moisture-laden low-pressure systems from the Pacific Ocean (10 inches of rain in Canada and Washington) are racing from west to east, and they are all aimed at New England.
Because we are very close to, but just on the cold side, of the front, we get off-and-on snow all week. What's new?
For the next two to three days, we are expecting snowfall of roughly six inches about every 12 hours through early Tuesday. That means close to two feet of snow in a strip across central New England.
In far northern Maine, it's just plain cold and dry, with highs near 10 degrees.
At New England's south coast, the temperature is near freezing with a lighter mix of sleet, freezing rain and rain, changing to snow before ending. The precipitation type from the coast of Connecticut to Cape Cod is a low-confidence forecast. The truth is that anything could happen, and we may end up with more snow than the few inches now expected.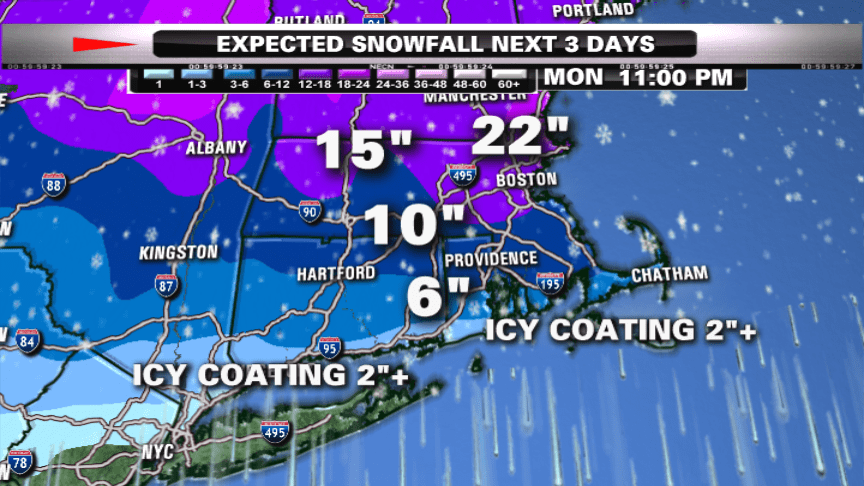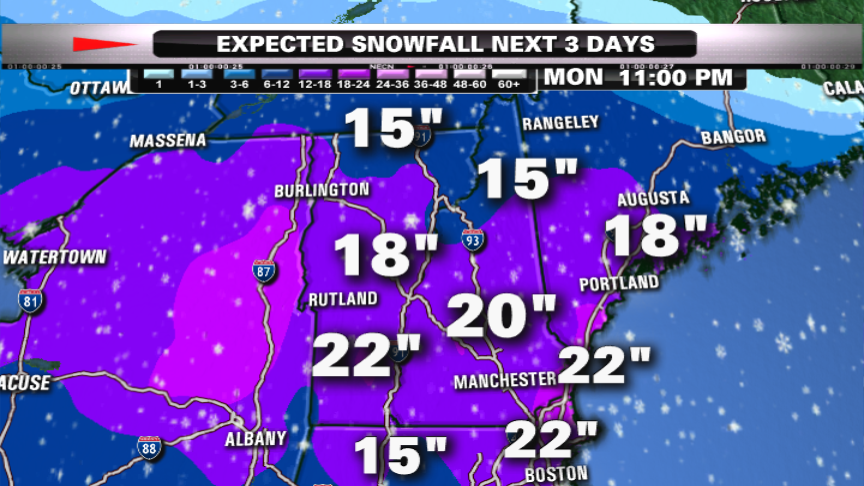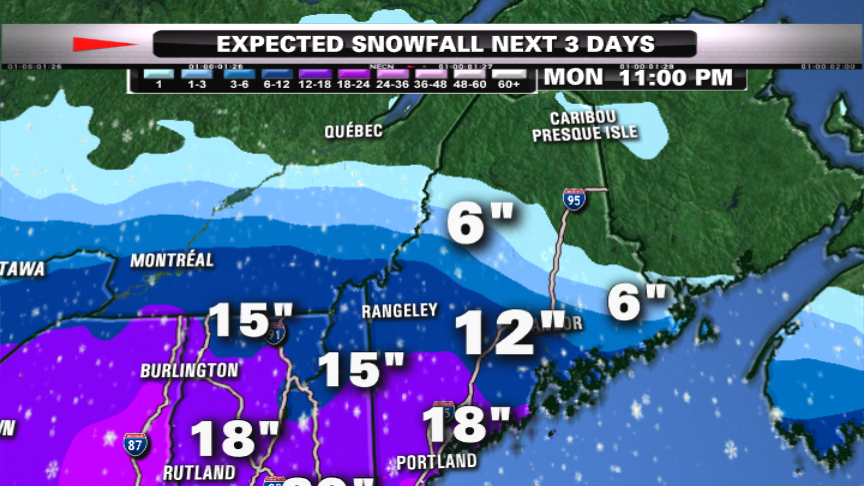 Though this storm is not a classic Nor'easter, we will have wind from the northeast gusting past 30 mph in Boston and much of coastal New England. That means blowing and drifting adds to the snowy experience.
Snow should stop falling Tuesday, with a windy mix of clouds and sunshine, highs 15-25. Wednesday looks cold and dry with highs again in the 20s.
Another wave of low pressure arrives Thursday, and will be much like the front this past Thursday, with a period of heavy snow and much colder air.
That wave will try and develop as it reaches the ocean Friday, with more coastal snow possible.
The coldest air in years pushes in next weekend, with sub zero readings right to the coast. It may or may not snow again Sunday, with temperatures as cold as they get this time of year.