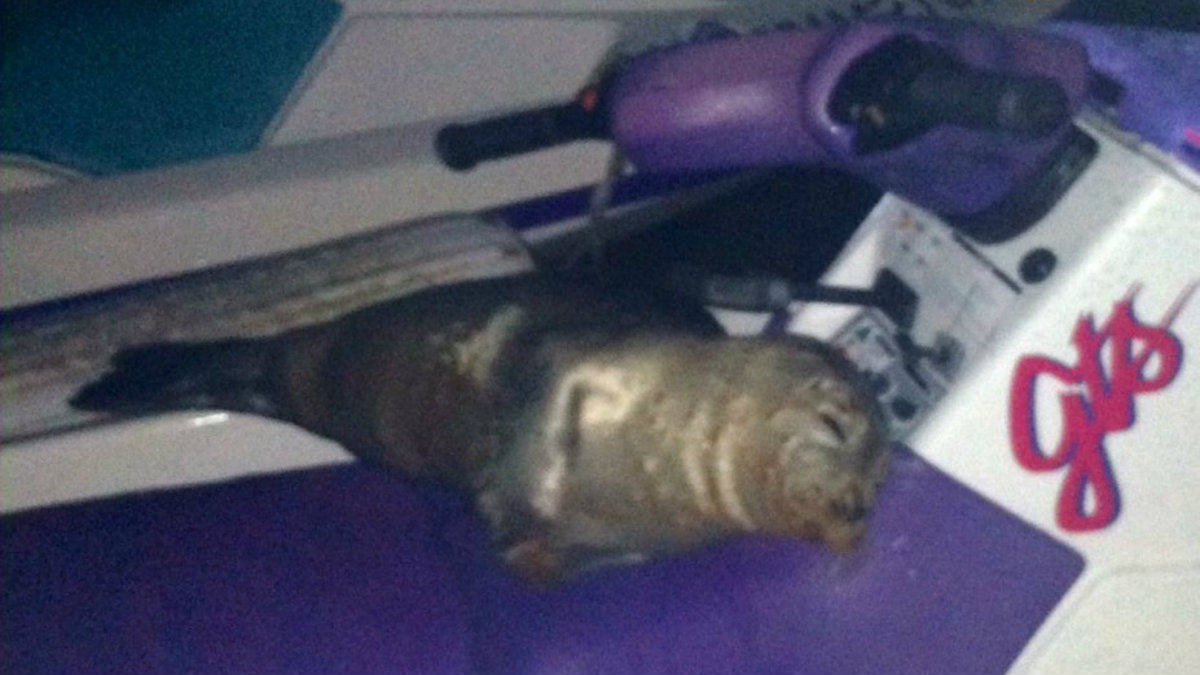 A young harbor seal decided to take a nap on a Jet Ski in Hampton, New Hampshire over the weekend.
Late in the evening on Friday, Aug. 22, New Hampshire Marine Mammal Rescue said it received a report of a young harbor seal that had hauled itself out of the ocean to rest on a man's personal watercraft. The seal appeared healthy, and the man said he didn't mind that the seal was parked on his vehicle. After resting, the seal returned to the water on its own overnight.
New Hampshire
The latest news from around the state
The marine rescue team received two other reports over the weekend of seals that had hauled themselves out of the ocean on New Hampshire's seacoast. Both animals later returned to the water under their own power.