We are tracking a powerful Pacific storm that plowed into southern California Sunday.
This El Nino-fueled storm generated flooding rain, damaging thunderstorm winds and heavy snow in the areas around Los Angeles and San Diego all day Sunday. Winter storm warnings are in effect all the way up through Iowa into the Great Lakes. The blizzard watch in Iowa is primarily after the caucuses end Monday night.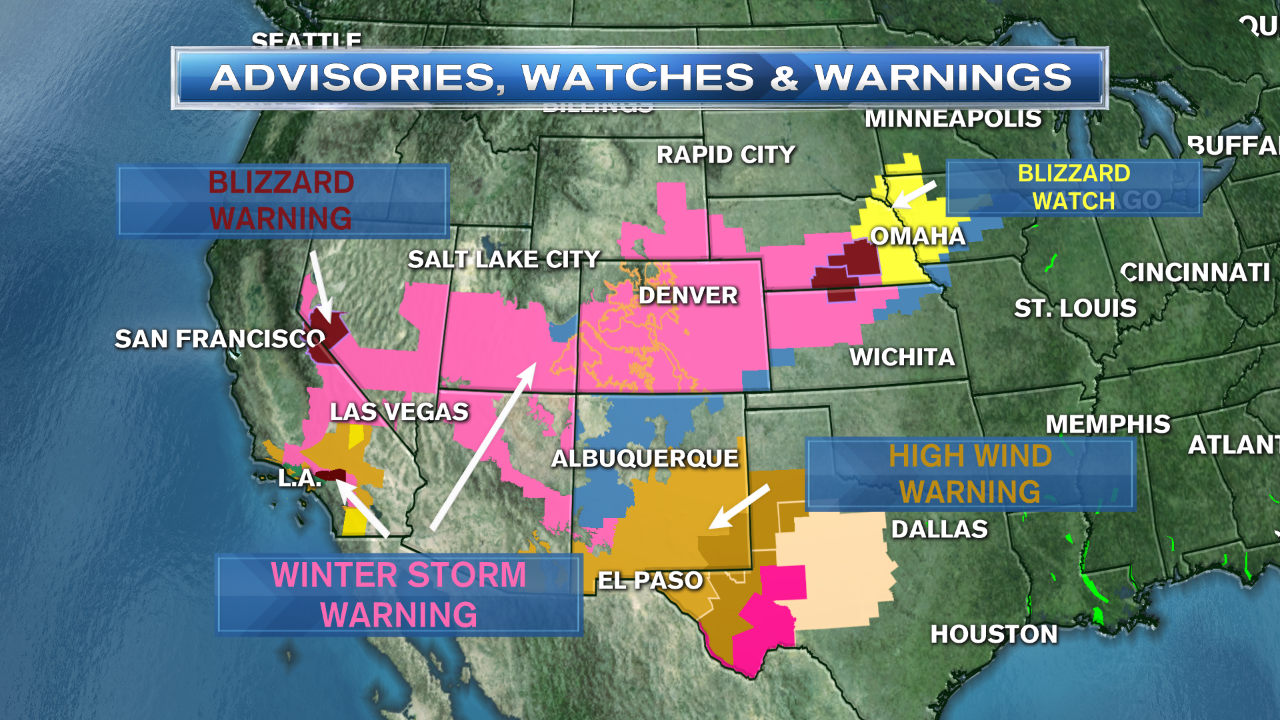 What does this storm mean for New England? It is a powerful storm, but because of its track to our west, we are on the warm, wet, and windy side of the storm arriving here early Wednesday. Before this storm we have a warm Monday, with a few showers and highs near 60.
The Massachusetts groundhog Miss. G should see her shadow Tuesday morning, thanks to high pressure from Canada, replacing record Monday warmth with mild and dry here Tuesday.
(Side-note: when Miss G sees her shadow, folklore says six more weeks of winter - a prognostication this human weather forecaster agrees with. More on that later.)
Rain will arrive in Western New England at sunrise on Wednesday. Rainfall will become heavy at times and progress to the Boston area before lunchtime.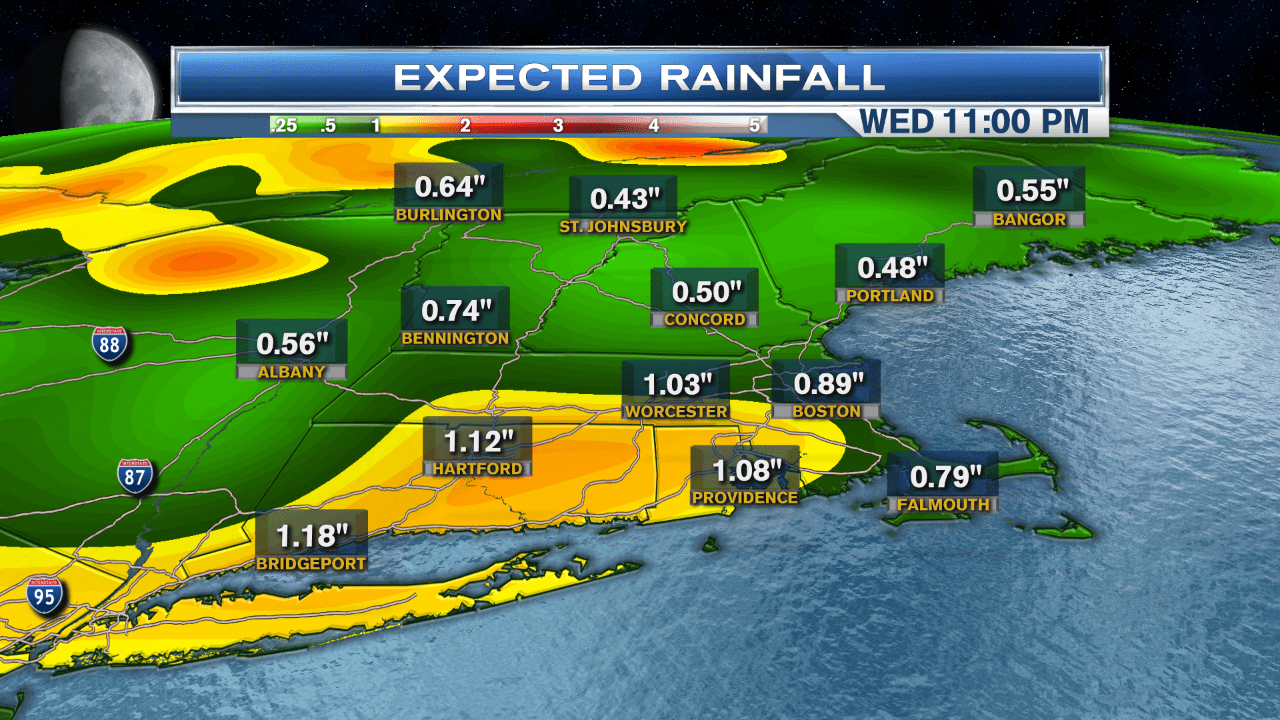 The duration of rainfall appears to be about six to eight hours. Rainfall amounts are likely exceed one inch, perhaps two inches in some locations, with minor urban flooding possible. Due to the lack of deep snow to melt, and the fact that colder air arrives Wednesday night, widespread river flooding is unlikely.
Wind will increase to 30 to 40 mph near the coast with gusts past 50 mph.
We may see a few thunderstorms also capable of producing damaging wind gusts.
Astronomical tides are running low this week, and low tide is in the middle of the day, so coastal flooding is also unlikely. But south-facing shores will experience some erosion.
Not all of New England sees only rain with this storm. In northern Maine, colder air may hold for several hours of snow, then freezing rain, then all rain. The storm will should end rapidly around sunset Wednesday, with partial clearing and colder air arriving overnight.
Thursday should be quiet weather-wise, with a good amount of sunshine near the shore, remaining mostly cloudy at higher elevations. Highs on Thursday in the 30s north to 40s south.
Though the weather may be quiet down on the ground, up in the sky there is what is called a full latitude trough along the east Coast Thursday and Friday.
That represents colder air from Canada headed south toward Florida, and warmer air from the Bahamas remaining in place just off the east coast. That boundary between advancing new cold, and the warm air we have right now, will be very close by east of Massachusetts.
Along that boundary we will see several storms form and threaten New England starting on Friday and then through next week.
At this time, odds favor an intensifying Friday storm staying just offshore, perhaps clipping Cape Cod and eastern Maine with some rain or snow.
Brief high-pressure system here on Saturday should bring bright weather and more seasonable temperatures, back down to the 30s. Beyond that, the weather stakes become much higher.
Indications are that a vortex (spin) of cold air from the north pole will be gyrating toward the Great Lakes Sunday, at the same time we will see additional low pressure systems coming up from off of Florida toward New England.
If that very cold vortex to our west draws in and merges with the warmer system coming up from the south, we could be talking a serious winter storm, or two, or three.. storms between Feb. 9 and 19.
The potential exists one of the southern El Nino fueled systems merging with a wayward Polar Vortex around Valentines Day. It could be one storm, or series of storms. Either way it would be a Mega-Merger event - El Nino and polar vortex.
Odds in favor of such an event, or series of events, and validate Miss G, if and when she sees her shadow.