The first accumulating snow of the season arrived from Cape Ann to Cape Cod Thursday night.
Boston Logan reported 1.8" new, the first inch of the year. The Thursday night snow fell on areas that saw no snow on Wednesday.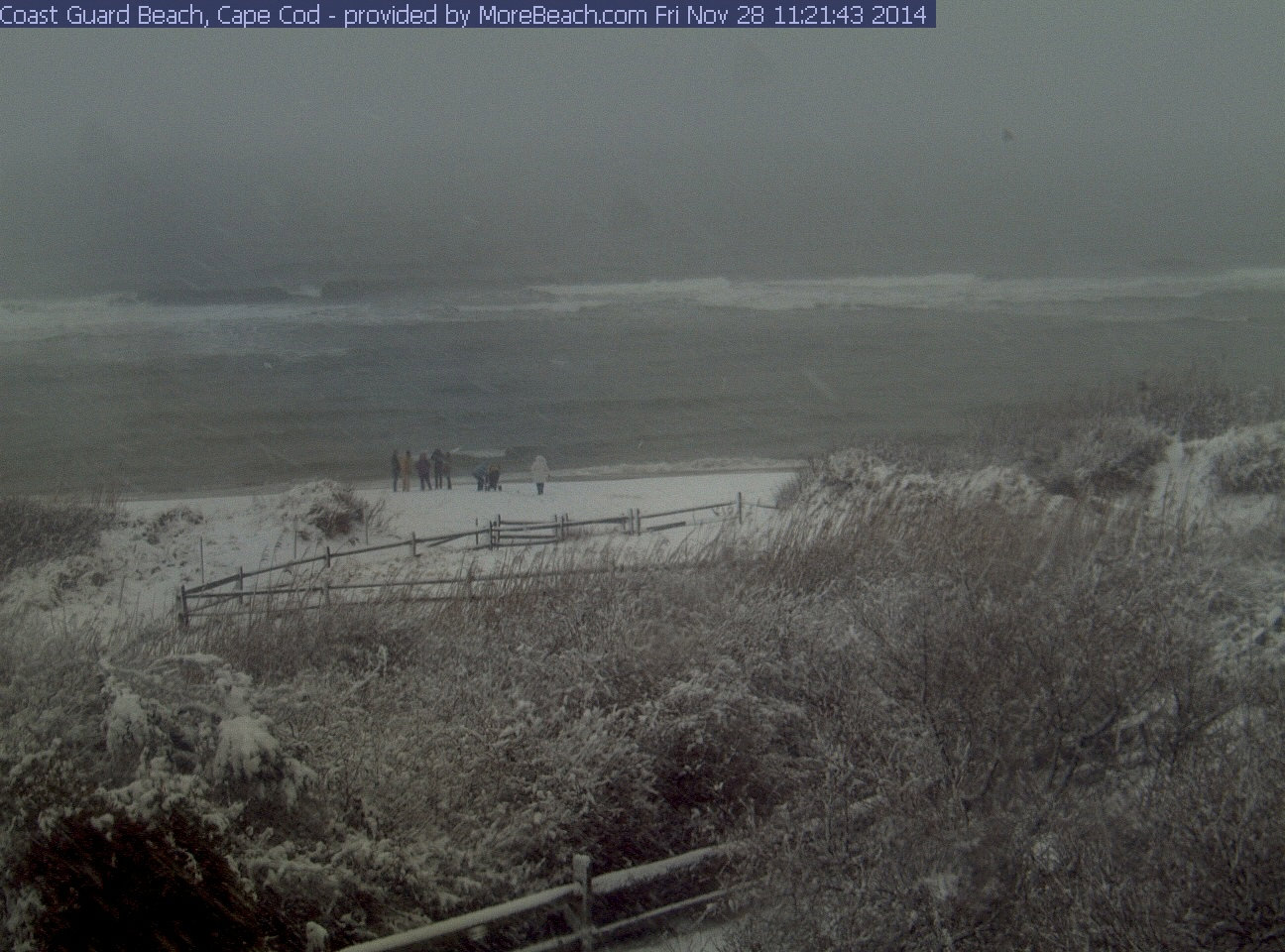 We have a bit of a streak going in New England. Snow has accumulated somewhere in our six-state region each of the last three days. We may make four and five days with a warm front crossing through Saturday night and early Sunday. Then we get a two-day break from cold and snow. Warmer air comes in Sunday and Monday. But even colder air is here Tuesday, followed by more snow, ice and rain the middle of next week.

A beautiful sky overnight Friday, we have a waxing crescent moon this evening. With a clear sky, fresh snow cover and light wind we cool to near record low temperatures for sunrise Saturday. Our first zero-degree air of the season is toward the Canadian border. The record in Manchester, New Hampshire, is 16 degrees from 1978. But where records go way back, like in Concord, New Hampshire, we will not rival Nov. 29, 1873, when Concord hit -7.

[[284158991 , L]]

Sunny, cold weather Saturday will turn gray before sunset with warmer air coming in high in the sky. During the evening and overnight we have a few rain, sleet and snow showers from west to east before sunrise Sunday. That is a warm front going by and means much warmer weather Sunday. With a mix of sun and clouds we are near 50 degrees Sunday. A few showers are possible north later Sunday into Monday as the next cold front crosses New England.
High Monday in the 50s south, 40s north. On Tuesday we have an Arctic High pressure system cresting over New England with sub-freezing air for all but our south coast. Tuesday looks mostly dry with sunny breaks. That strong high moves northeast of New England Tuesday night and Wednesday. This pattern is different than the last few weeks when the cold high pressure centers pass of to our south. The result of a high to our north, instead of south, is that colder air with wind from the northeast lingers as the next weather system approaches from the southwest. It's called cold air damming, when the heavy cold air pools on the east side of our New England Mountains, as the warmer air lifts over the top. This is a set up for snow changing to sleet and freezing rain, before all rain the middle of next week. We remain on a two-a-week storm pattern and the cold in Canada seems endless. Though much of the USA is warming from the coldest November in decades, there are signs that here in New England, we will remain on the colder side of average temperature wise, and continued possibility of snow and ice and rain every three days of so.