For Aug. 18, I would say we are doing quite well in this overall weather pattern. Better to be in the 70s than the record of 95 degrees for this date set back in 2009! As we know, there have been no heat waves this summer.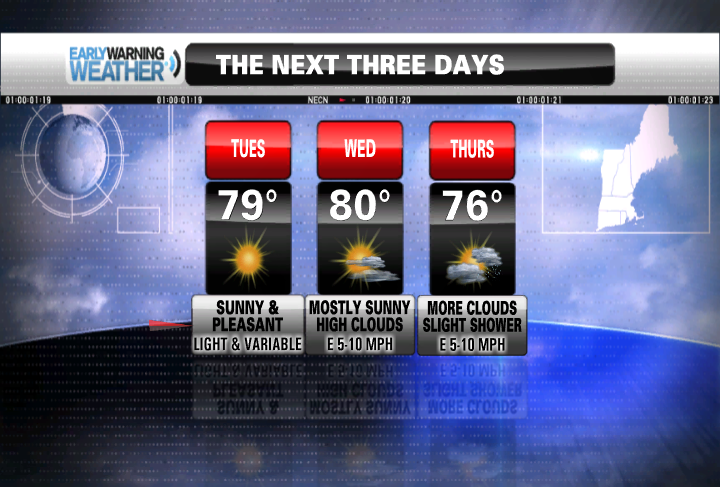 It has been impossible for heat to build with an upper level pattern with persistent troughs pushing through the Northeast. It is pretty rare to have a pattern like this last through an entire summer, without at least a week or two with a ridge along the east coast allowing the Bermuda high to direct hot air into the Northeast. At least the electricity bills are lower without the air conditioning!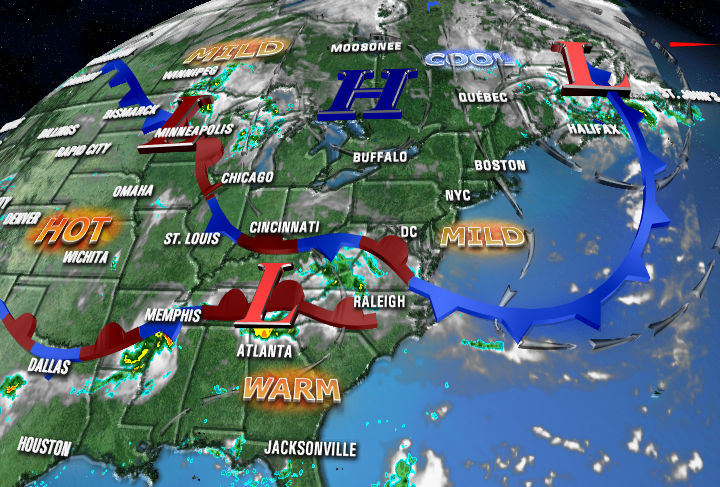 The upper low/cool pool of air aloft which sat over us this weekend allowing for afternoon cumulus clouds to develop is pulling away, but still remains close enough today that we are still seeing building fair weather clouds this afternoon.
An upper level ridge will be shifting eastward to start off the week, which will come with more stable seasonal air - meaning sunshine and warming temps near 80 through the midweek. Light winds will allow sea breezes to develop along the coast keeping it cooler at the beaches.
The high pressure system providing the dry weather through the midweek will lift out with another week upper level trough pushing through around Thursday and Friday. This will come with a few more clouds and the risk of an isolated shower or two.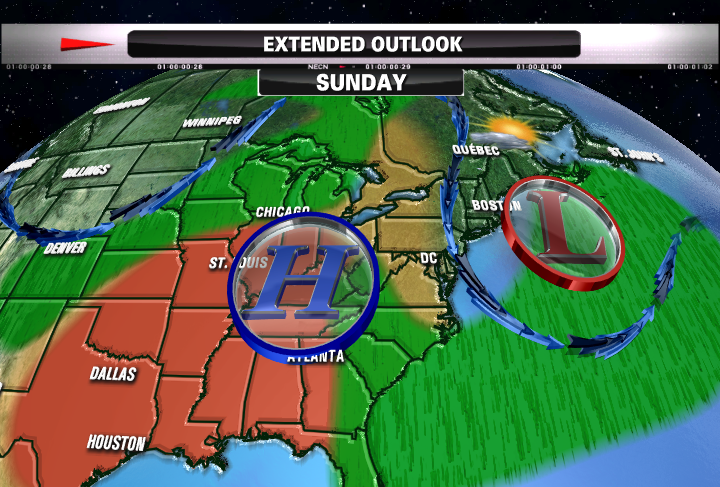 High pressure returns for the weekend with more sunshine and steady onshore winds which will keep temperatures seasonably cool for this time of year in the lower to mid 70s. Again, the beaches will have a cool feel for this coming weekend, near 70-73. Overall, it is a great-looking stretch of weather with mild days and crisp, cool evenings.
The tropics still remain quiet with little sign of coming to life for the next week or two. Saharan dust blowing off the African continent continues to suppress cyclone development in the heart of the Cape Verde Season. The peak of hurricane season comes around Sept. 10. We should be seeing a bit more activity in the Atlantic by that time.