Winter refuses to let up across New England, with another round of rain, sleet, freezing rain, and snow on the way for late Wednesday into Thursday morning.
The precipitation arrives between noon and 6 p.m. for most of the area, except for Maine. There the precipitation will mostly arrive after sunset.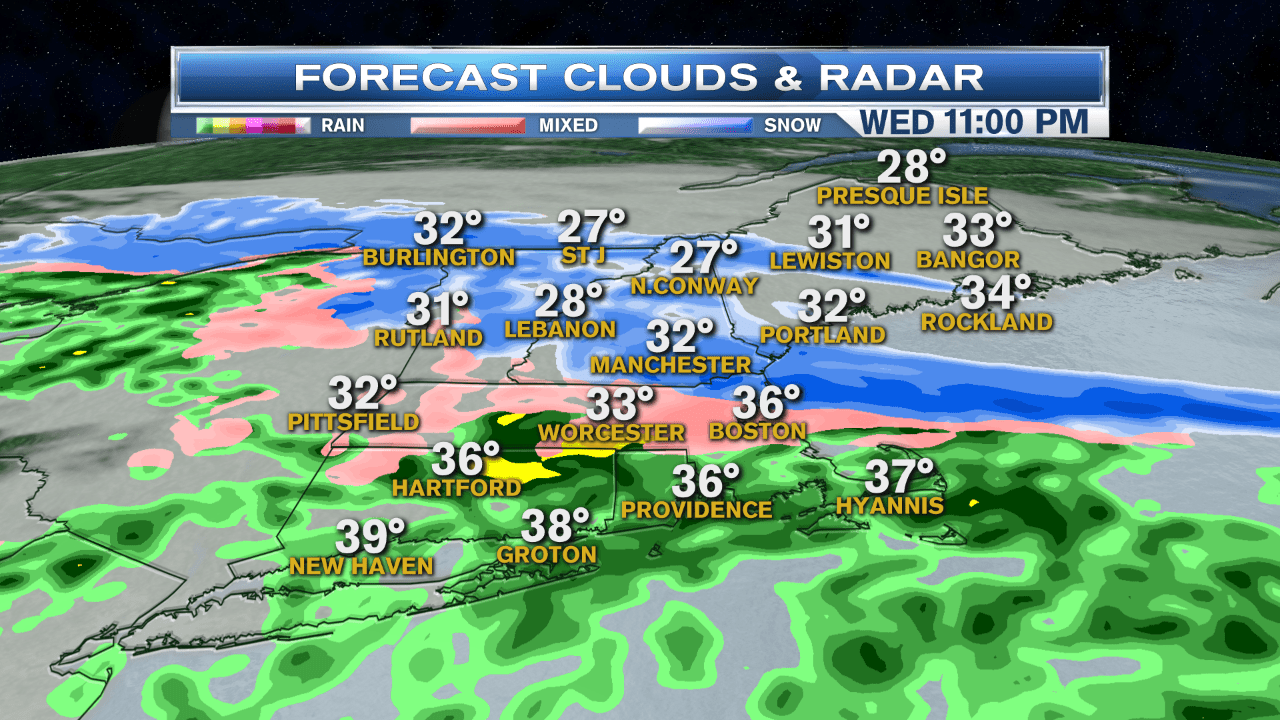 Along and south of a line from Hartford to Providence to Plymouth, most locations will see just plain rain out of the disturbance moving through. But around Greater Boston, a wintry mix is likely. That mix will mostly consist of rain, snow, and sleet. From Boston points north and west along Route 2 into Southern New Hampshire, Vermont, and Maine, a little coating-2 inches of snow or sleet is likely overnight (especially on grassy surfaces). Higher terrain locations will pick up a few inches of snow.
Most roadways will be okay, since temperatures are marginal for accumulation, but secondary roadways north and west of Boston will become slick in spots overnight.
Most of the precipitation will be done by the morning commute on Thursday, but some lingering light rain, snow, and sleet will impact a few communities.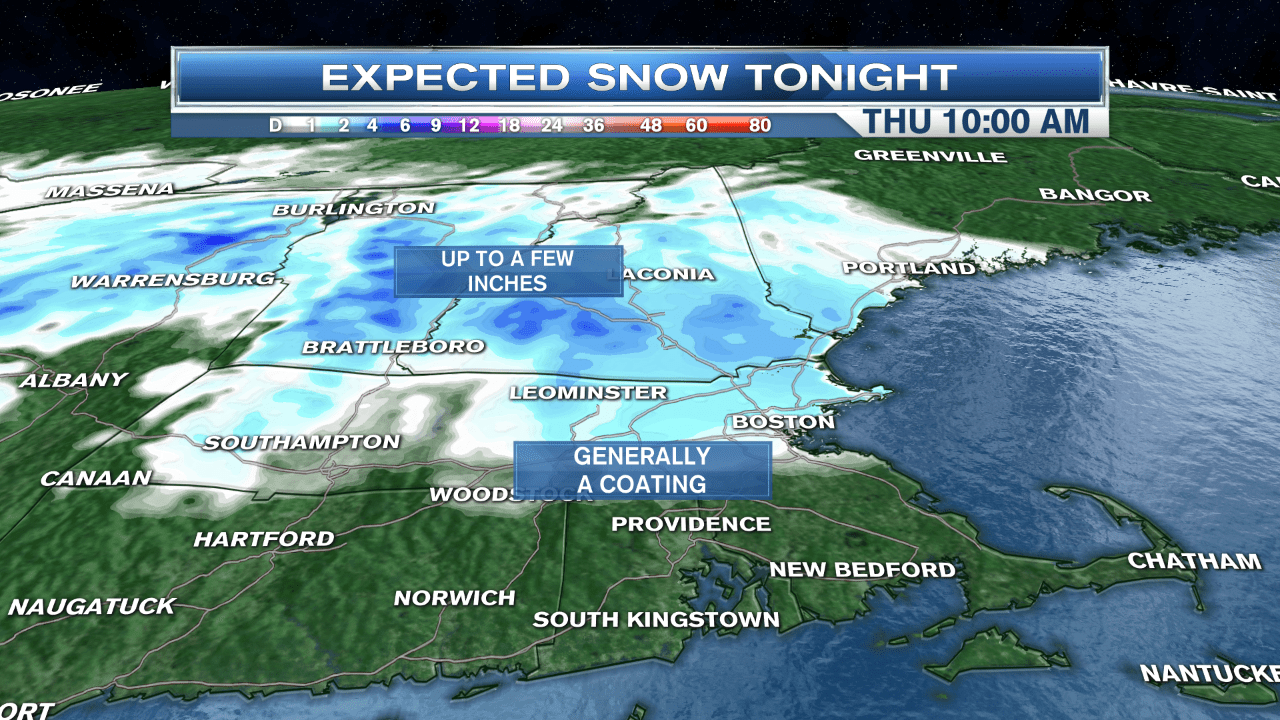 Otherwise most of Thursday will just be cloudy and cool with periods of drizzle.
Temperatures warm way up on Friday, and that mild air continues into next week as sunshine returns as well!