Police in Laconia, New Hampshire, arrested three people for stealing more than $7,500 worth of retail.
According to police, officers pulled over a motor vehicle for a minor violation on Tuesday night where they found the driver, Arturo Fabian Pineda-Otero, from Flushing, New York, operating the vehicle with a suspended license.
His passengers Roger Bustos-Perez, from Elmhurst, New York, and Hernan Avendano-Martinez, from Queens, New York, also did not have licenses.
They arrested Pineda-Otero and searched his person where they found several bags filled with what appeared to be marijuana.
The vehicle was searched once it was taken from the scene and a bag was located under the front passenger's seat covered in duct tape and aluminum foil.
The bag was covered in order to shield manufacturing retail security devices.
After officers obtained a search warrant for the entire vehicle, they located several other bags in the trunk of the car filled with retail clothing, cologne, and perfume.
Officers also found tools that appeared to be used to detach anti-theft devices.
The total value of the stolen merchandise was over $7,500.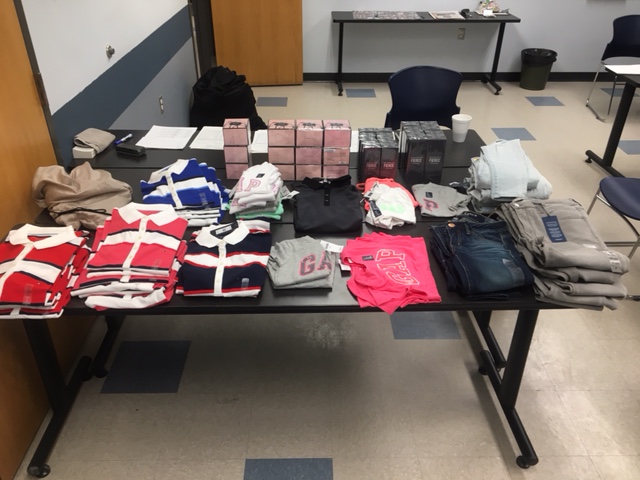 All three were arrested and charged with organized retail crime enterprise and Pineda-Otero was also charged with possession of a controlled drug and possession of a theft detection shielding device.
Later it was determined Roger Bustos-Perez had an ankle bracelet but due to a language barrier, could not explain why.
Laconia Police with the help of the Immigration and Customs Enforcement Agency later learned Bustos-Perez and Avendano-Martinez were in the country illegally from Columbia.
All three suspects refused bail and are being held at the Belknap County Jail.
They will be arraigned on Wednesday.