Heavy rains caused major flooding issues and made a mess of traffic across New England on Wednesday.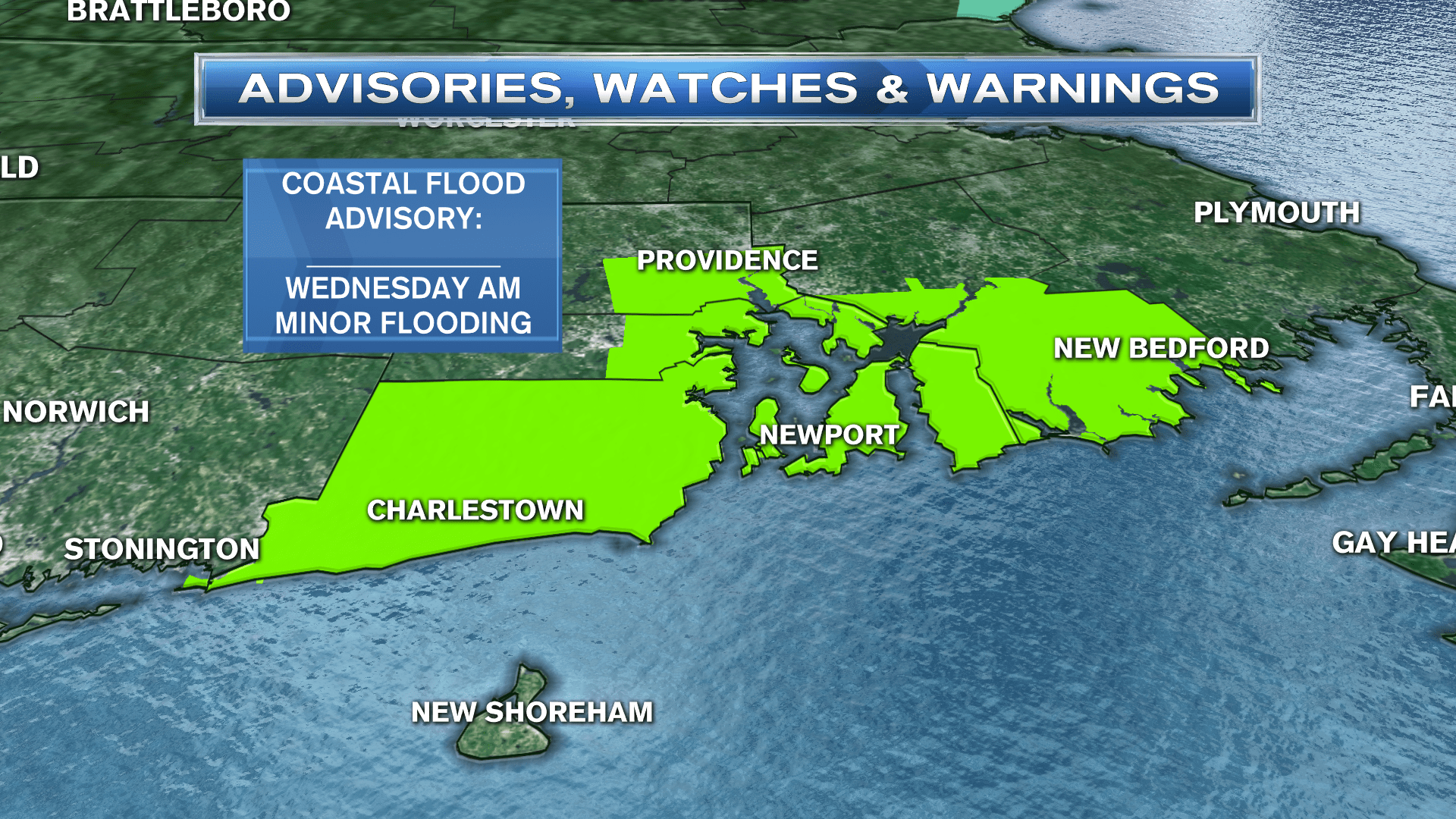 Some areas received upwards of 5 inches of rain, and most areas saw at least 2 inches.
Wednesday morning's commute was tough, and road flooding and a number of serious accidents made the afternoon commute bad as well. Problems on the MBTA only added to commuter frustration.
Reports of weather damage started to come in early Wednesday morning, including a downed tree on Nahanton Street in Newton, Massachusetts. Fallen tree branches have also been reported in Hanover, while flooding has been reported on Storrow Drive in Boston.
Severe flooding was reported in several places in Portland, Maine, including the following: Forest Avenue between Woodford and Vannah avenues; Park Avenue at Mellen Street; and Washburn Avenue.
There was also localized flooding in some parts of Boston and Cambridge on Wednesday morning, and a stretch of the Cambridge Turnpike in Concord, Massachusetts, was also closed on Wednesday afternoon. Route 18 in both directions in New Bedford, Massachusetts, was also closed due to flooding on Wednesday afternoon.
Meanwhile, Massachusetts State Police shut down Route 9 in both directions for a time at Route 126 in Framingham due to flooding.
Thousands of people also lost power due to the storm.
While all of this was going on, we are continuing to watch Hurricane Joaquin.
Unfavorable conditions are happening because of what we call wind "shear". Wind shear is any change in wind speed or direction in different levels of the atmosphere, and it is the worst enemy for a tropical system.
In this particular case, we have wind whipping at Joaquin from the north in the upper levels of the atmosphere. However, there is just enough warm water surrounding the system to keep it alive and possibly to keep it together until it reaches a more "favorable" spot in its track.
Joaquin is currently moving toward the west at about 5 mph and is expected to continue this general motion for the next 24 hours. The storm will then likely make a sharp turn to the north on Thursday, pulled and guided by high pressure to its northeast and trough to the west.
Meanwhile, a frontal boundary that extends from New England down the Atlantic coast will funnel moisture from Joaquin towards our area, bringing the chance of showers to new England Friday and Saturday. This will also bring coastal concerns.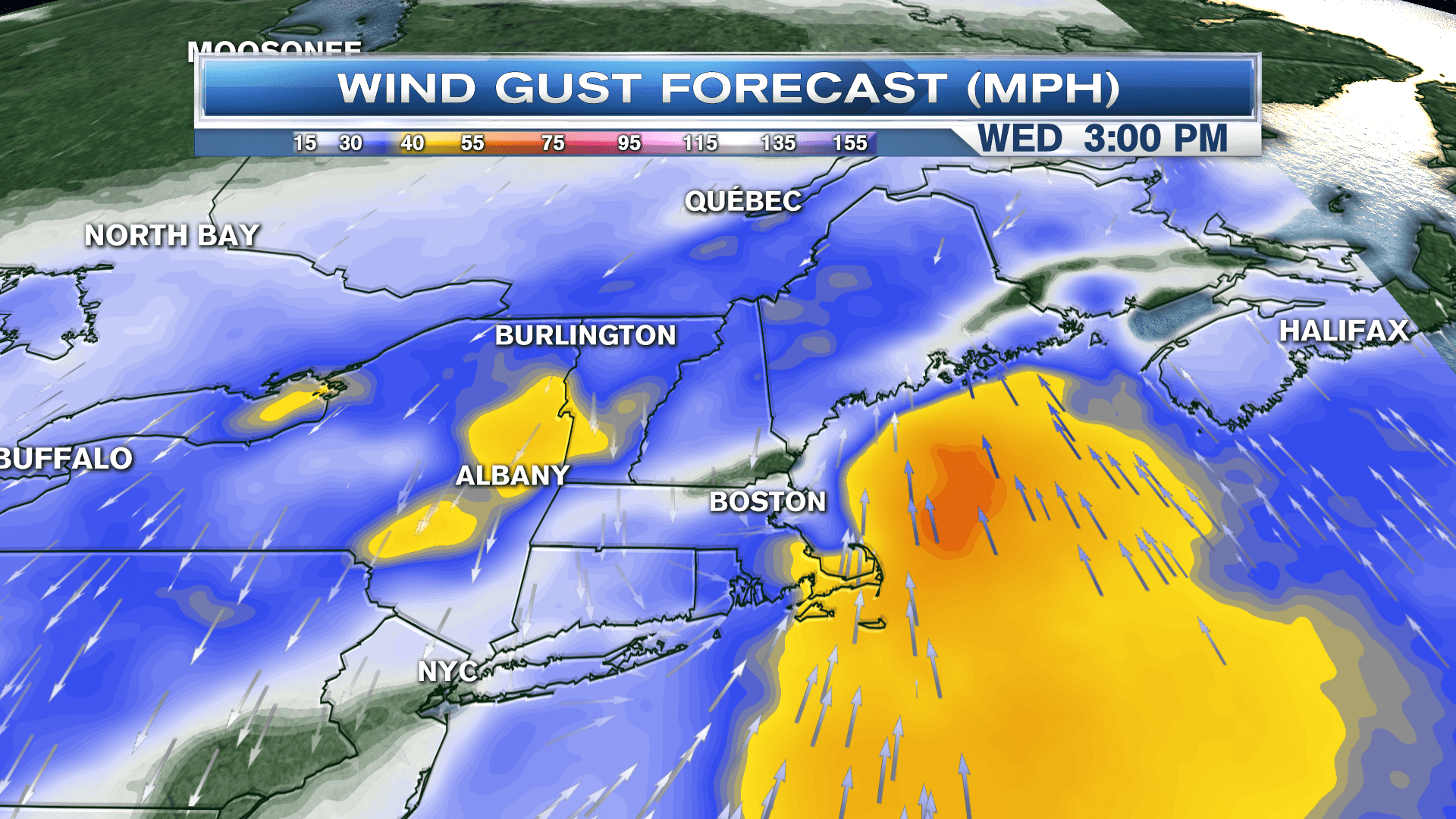 Michael Page has more information on that piece of the puzzle...
In addition to heavy rain, powerful winds will impact the coastline over the next several days.
On Thursday and Friday the winds will reach 20 to 30 mph out of the northeast. That means anywhere from the Maine coastline, down through New Hampshire and Massachusetts is subject to minor and even moderate coastal flooding. Most of the high tides on those days will be during the afternoon.