Our Sunday weather featured many more clouds than expected, with just about everyone reporting a snow flurry or two.
The mountains of northern New England received two to four inches of snow. Killington Mountain in Vermont even opened for business, the first ski resort in the nation to open.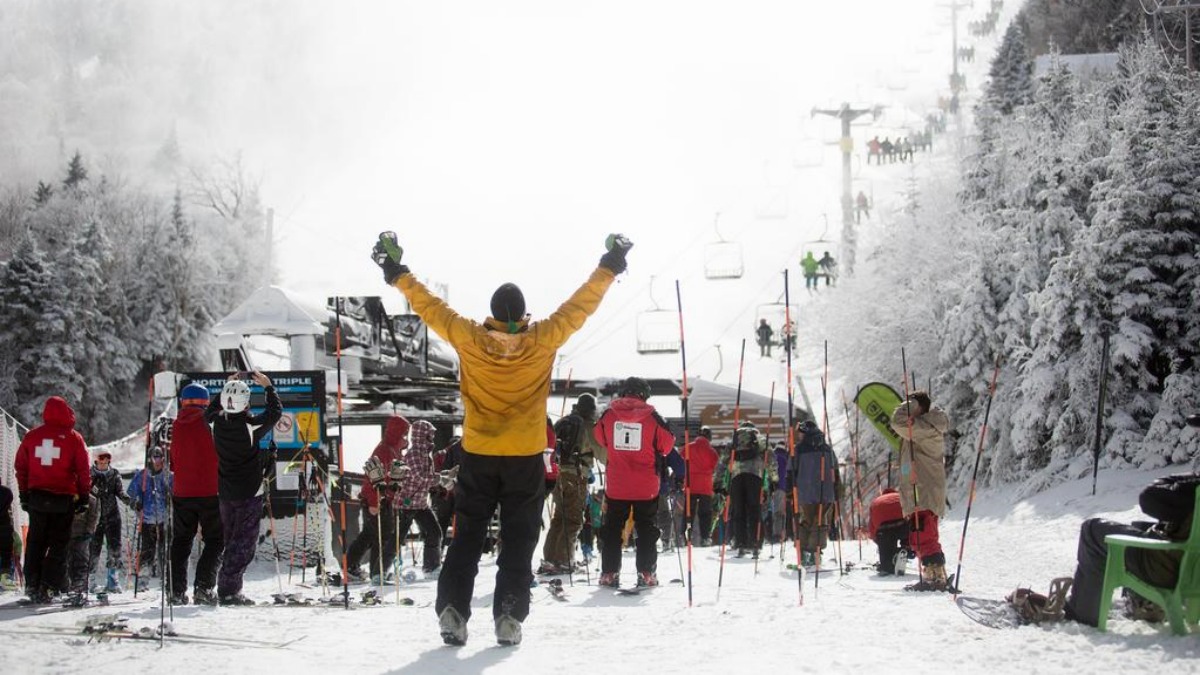 This rather rare October event winds down this evening and overnight.
With mostly clear sky, a nice view of the waxing Hunter Moon, we cool to the 20s in most of New England by morning.
A few spots even colder then the previous night.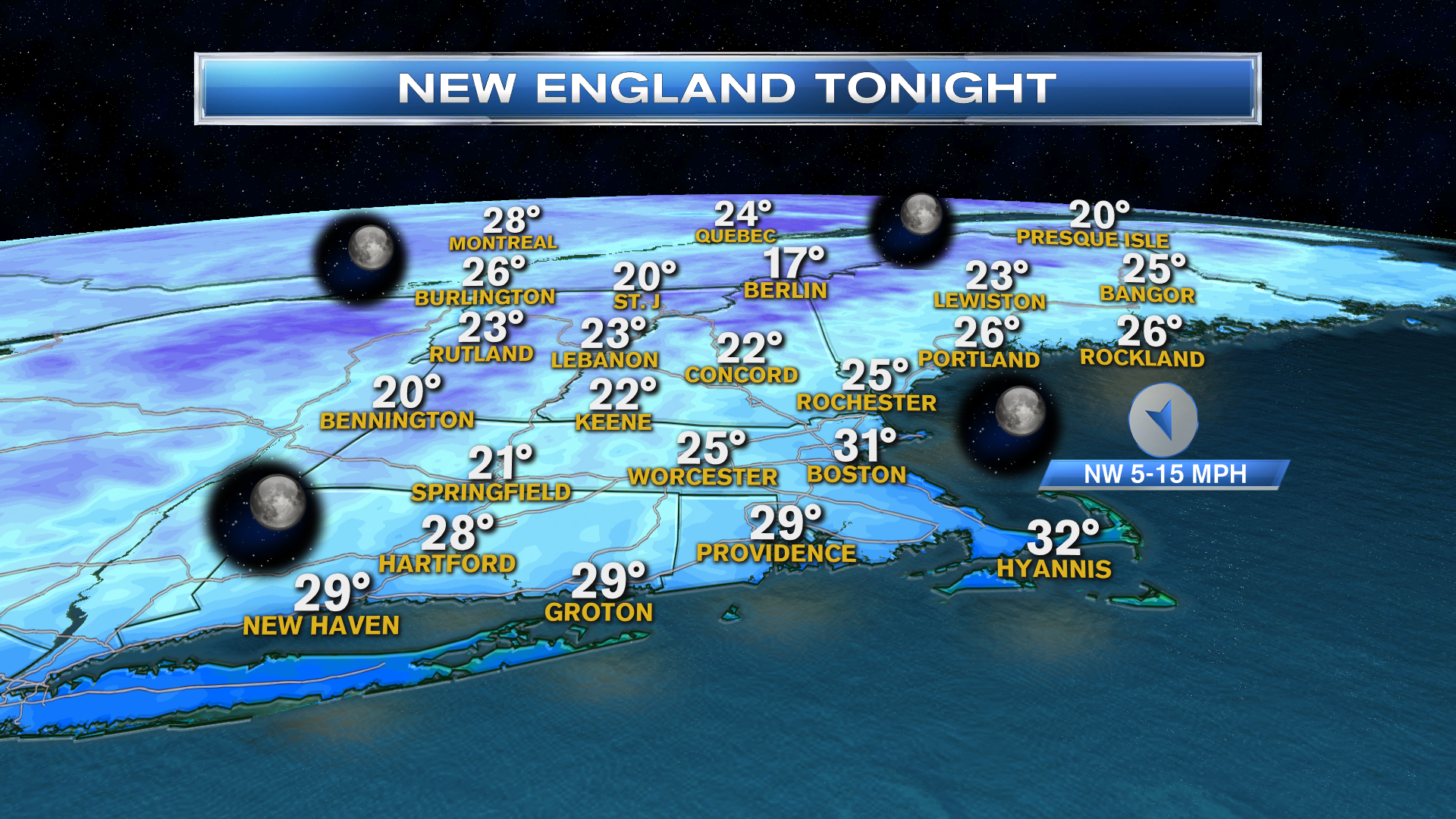 High-pressure moves off to the south tomorrow, that means a mostly sunny Monday with high temperatures 45 to 50 degrees.
The forecast afterward gets rather challenging for mid and late week.
A very fast flow in the jetstream across southern Canada will bring several frontal systems through Central and Northern New England. That means rapid changes with a chance of showers every 36 hours or so.
It will be rather windy this week, with temperatures trending up and down Tuesday and Wednesday.
A stronger system on Thursday may generate some heavier downpours, or even a thunderstorm.
It may be near 70 degrees in southern New England Thursday, even as rain showers change to snow showers in northern Vermont during the evening.
It looks like Friday will be windy and colder with some instability clouds and maybe a shower. High in the 40s north to 50s south.
There is a lot of weather action globally. The parade of storms coming off the pacific into Western Canada. Also continued flooding in the desert southwest, that will advance into New Mexico and Texas.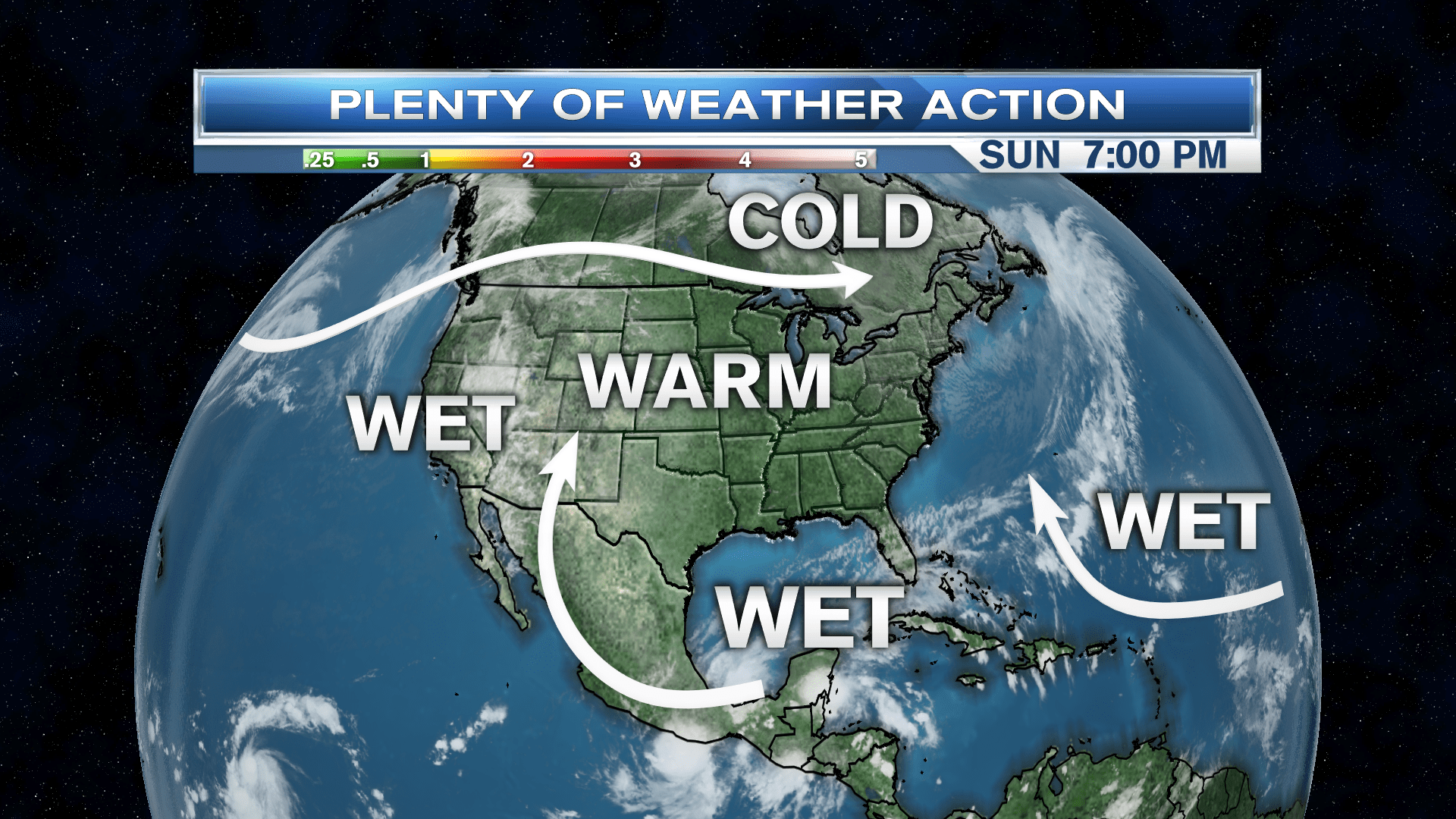 We also have to keep an eye on the Atlantic Ocean. Indications are that a tropical storm or two may form in the next 10 days. One may even back toward the west, threatening southern New England by late next weekend.
Thank you for all the photos of snow. New England weather never fails to excite us.