If you're traveling Wednesday to beat the day-of holiday travel, do not forget your sunglasses, as we're tracking mostly sunny skies.
However, that is about to change as a system moving through the Midwest will continue to move north and eastward toward New England just in time for Thanksgiving.
This system will bring light snow showers to start, especially into those higher elevations of northwestern New England, with a chance for rain in southern New England by the afternoon.
These pockets of showers - ranging from snow to rain - will spread from west to east. Between that rain/snow line, let's break it down by your Thanksgiving schedule:
Turkey Trots & Thanksgiving High School Football Games: Bundle up! Temperatures will be in the low to mid 30s for Thanksgiving morning with a spotty burst of snow for some, especially in western Massachusetts and Vermont. Maine starts off cold under mostly cloudy skies.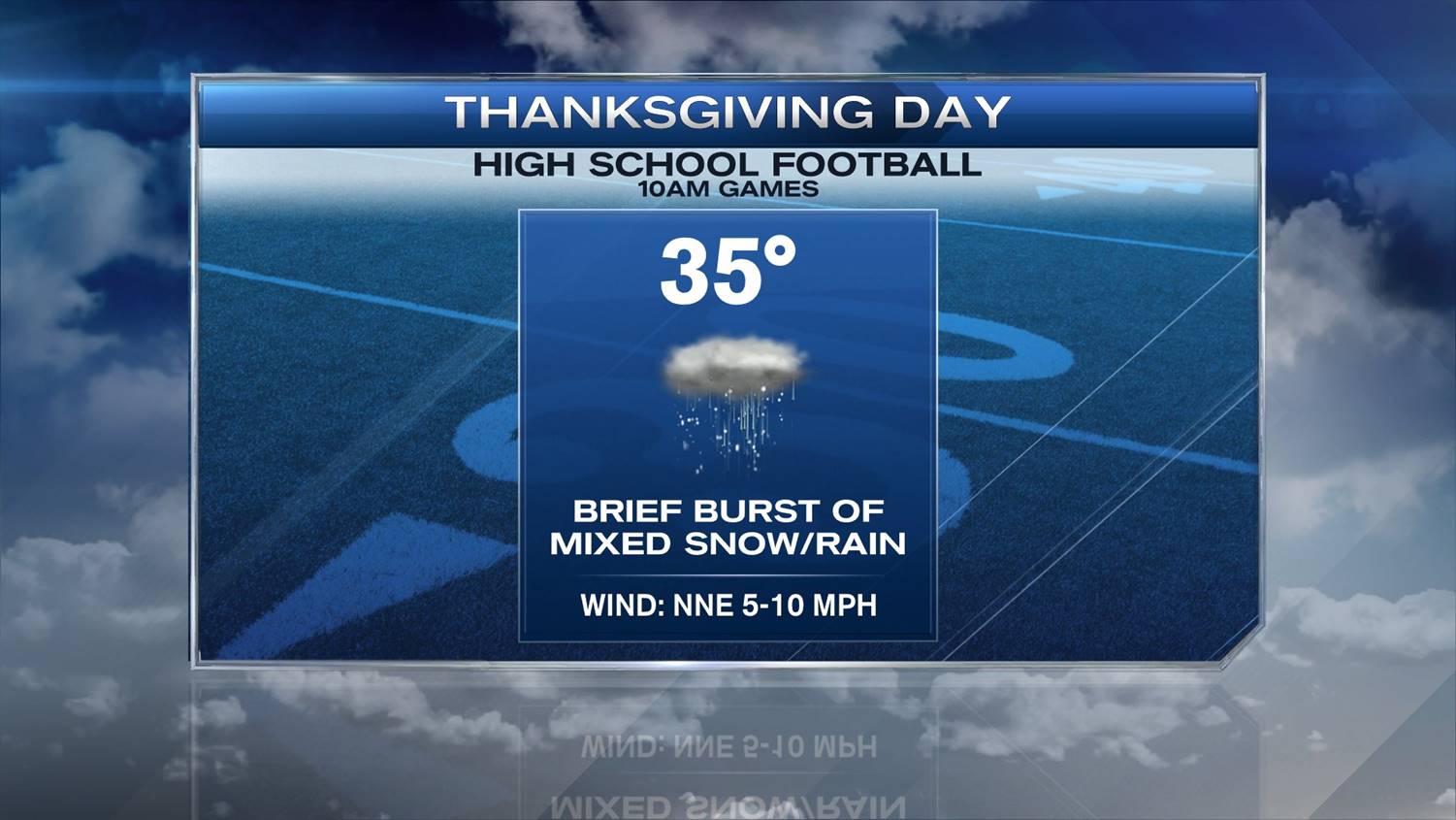 Lunchtime: This is when showers will become more scattered, with a chance for the rain/snow line to develop just north of the Mass Pike. Be sure to take it slow on your travels. The Boston area could see some showers passing through by the afternoon and into the early evening.
As you sit down for Thanksgiving Dinner: Better chance for snow for Vermont and New Hampshire, although you could still see some freezing drizzle in areas just north of the Mass Pike. Otherwise, scattered rain for southern New England.
After dinner: If you're traveling on the roads right after Thanksgiving dinner, there could be some slick spots in southern New England as temperatures drop closer to freezing, and some fog could develop. Snow showers will continue into far northern New England, especially in those higher elevations. Through early Friday, light snow accumulation is possible for northern New England, with some higher elevations expected to see 1 to 2 inches of snow for Vermont and northern New Hampshire.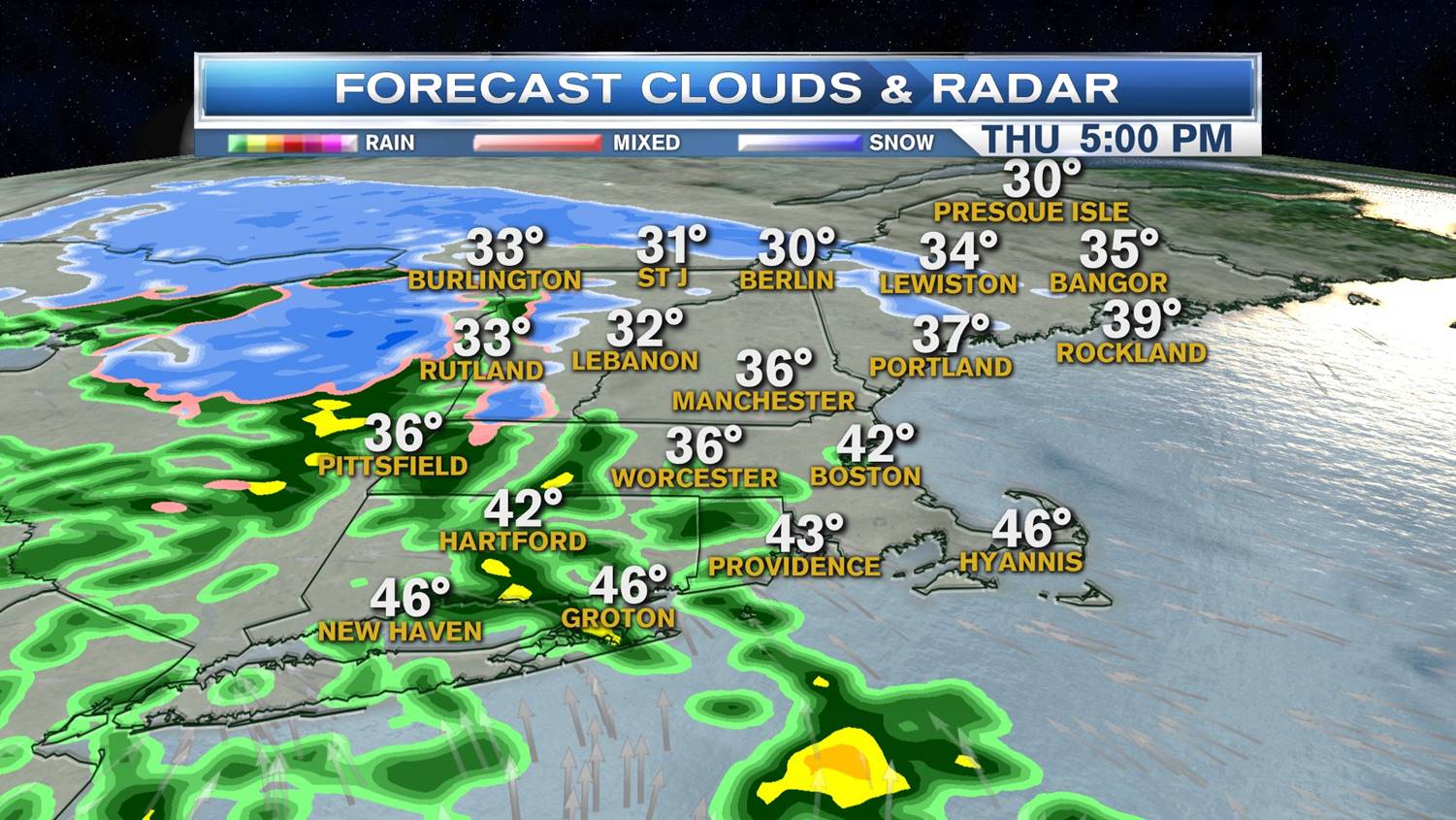 Black Friday: If you're heading out for those door-buster deals before sunrise, the chance for showers continues, with pockets of snow north and the rain/snow line remaining north of the Mass Pike. Friday afternoon still has scattered showers across New England.
Saturday & Sunday: Mostly cloudy with off and on showers as the low pressure system stalls off the coast. Snow showers are still possible for higher elevations in northern New England.