Some sunshine came back Friday, while we waited for the cold to come rushing back in. It made a good run through northern New England, dropping the temperatures back into the 20s across Northern Vermont, New Hampshire and Western Maine, but it ran out of gas as it came into the Merrimack Valley in the afternoon. There simply isn't enough cold reserves to bring us back to normal.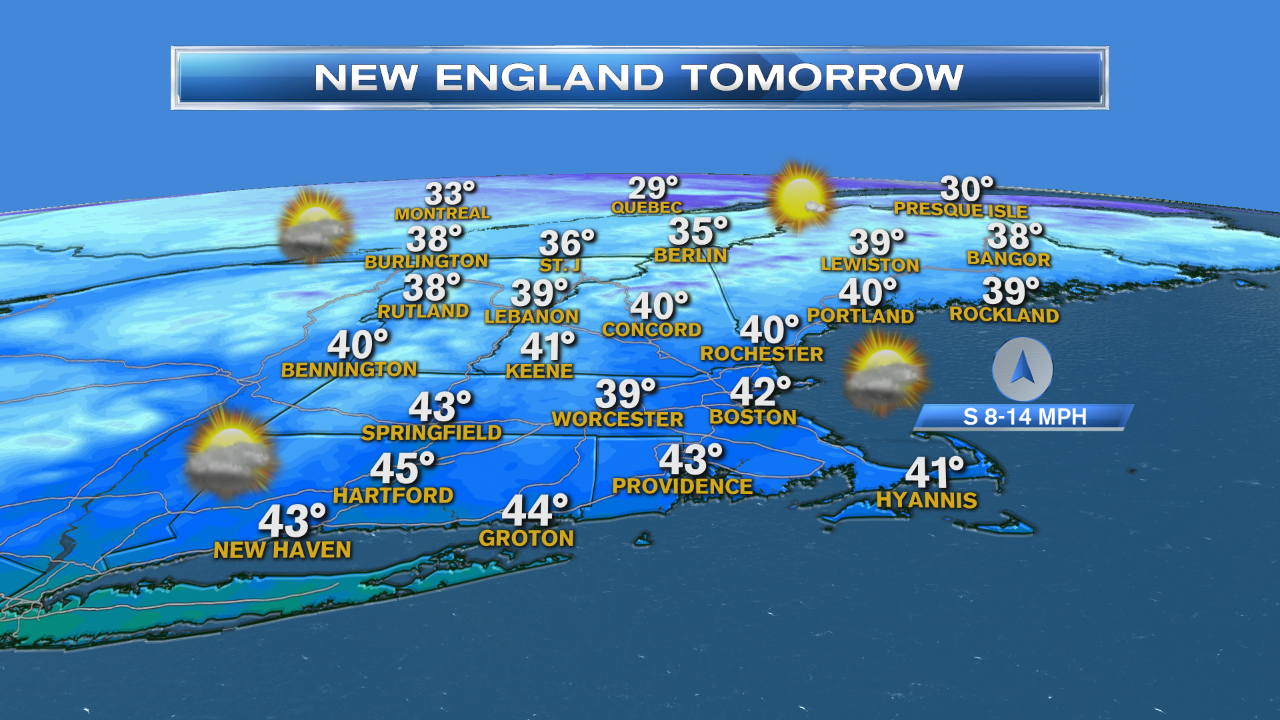 The bottom line is the next seven to 10 days are generally above normal for all of New England. We're seeing highs around 40 for the next few days in many spots with a surge well into the 40s for the weekend. It looks like the backyard rinks and small, frozen ponds will take a hit. Please stay off the unsafe ice!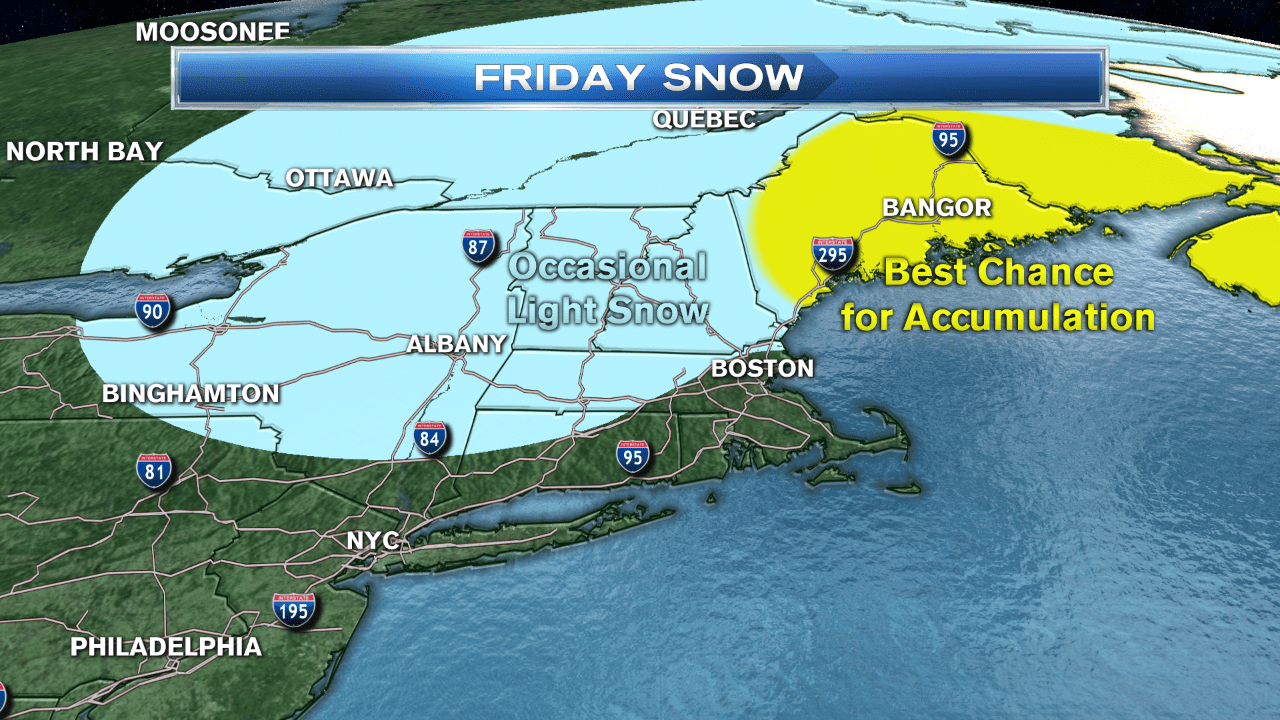 The rumors of a Friday storm are still just that, but I really believe this may be a sneaky weather system (still not calling it a storm) that may put down some snow in Maine. There are many factors that are coming together to make for a localized accumulation of a couple of inches of snow along the coast. Just where that sets up is still in question. I know, it's only a day out, so how is there still confusion? Well, when you're talking about such a narrow band of snow, it's a moving target.
The other thing still nagging me: lack of very cold air. That missing ingredient is key, and may unravel the whole snow event.
Nevertheless, the warm will return for the weekend, along with a slew of clouds - at least on Saturday. Sunday looks like a prize-winner with tons of sun and a mild southwest wind. 50 is certainly in play across Southern New England.
Next week is busy weather-wise. We have more warm air surging in, but there may be enough cold early on to create some icing or snow across northern New England on Wednesday. We'll keep you apprised.