Like magic, a warm front surged across New England Thursday night with a quick band of showers, leaving New England with real widespread spring warmth for Good Friday.
This is our warmest weather so far in 2015. Parts of central New England warmed to near 70 degrees.
The difference between our weather at sunset Friday to sunrise Saturday is striking, though. Low pressure that dropped tornadoes and flooding rain to our southwest tracks right over New England Saturday morning. The low is deepening rapidly with a few downpours overnight, then windy and mush colder weather Saturday.
It just so happens a new batch of winter chill arrived just in time for this storm to be snow in the same mountains that had sunshine and 60 Friday.
It's not a gentle, fluffy snow, either. No, this is as close to a nor'easter storm as we have seen in a couple months. If not for the fact the storm is moving so fast, we would forecast 10-20 inches in the mountains, but the system is ripping by, so it looks more like 7-10 inches.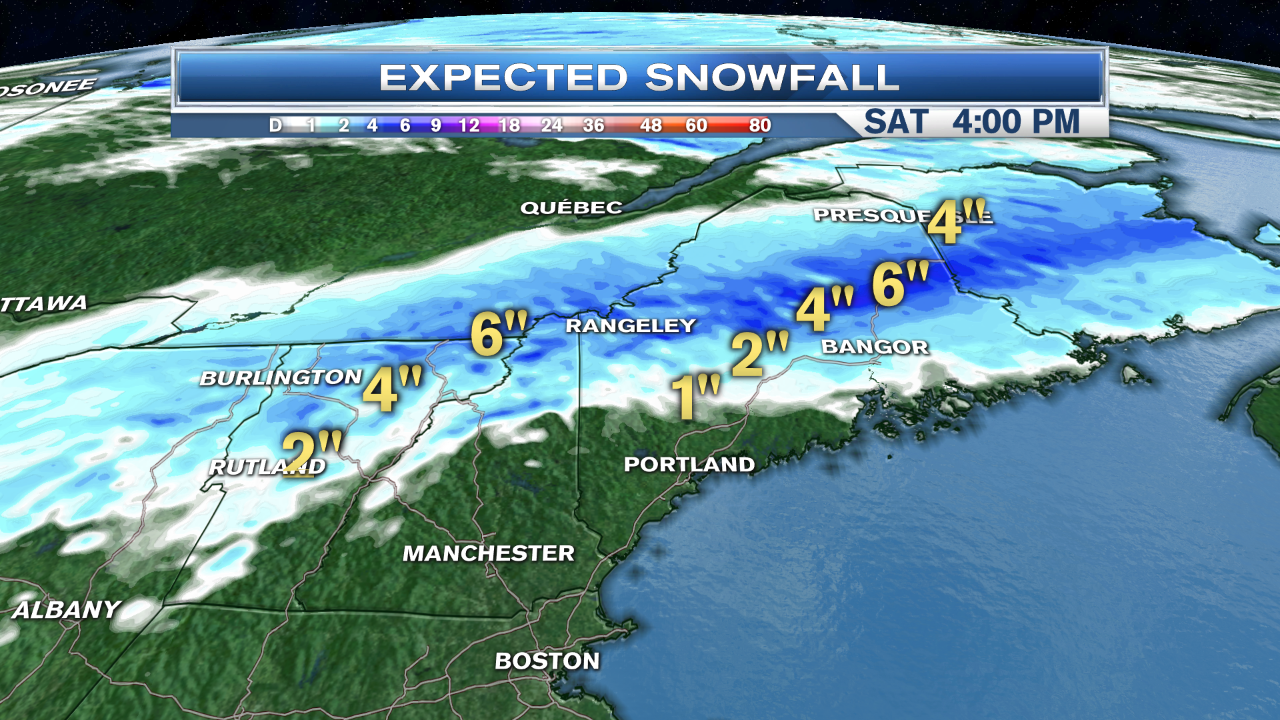 As for rainfall, it's about half an inch to an inch, with minor small stream flooding possible. But it's moving out early Saturday, so the flood threat looks minimal.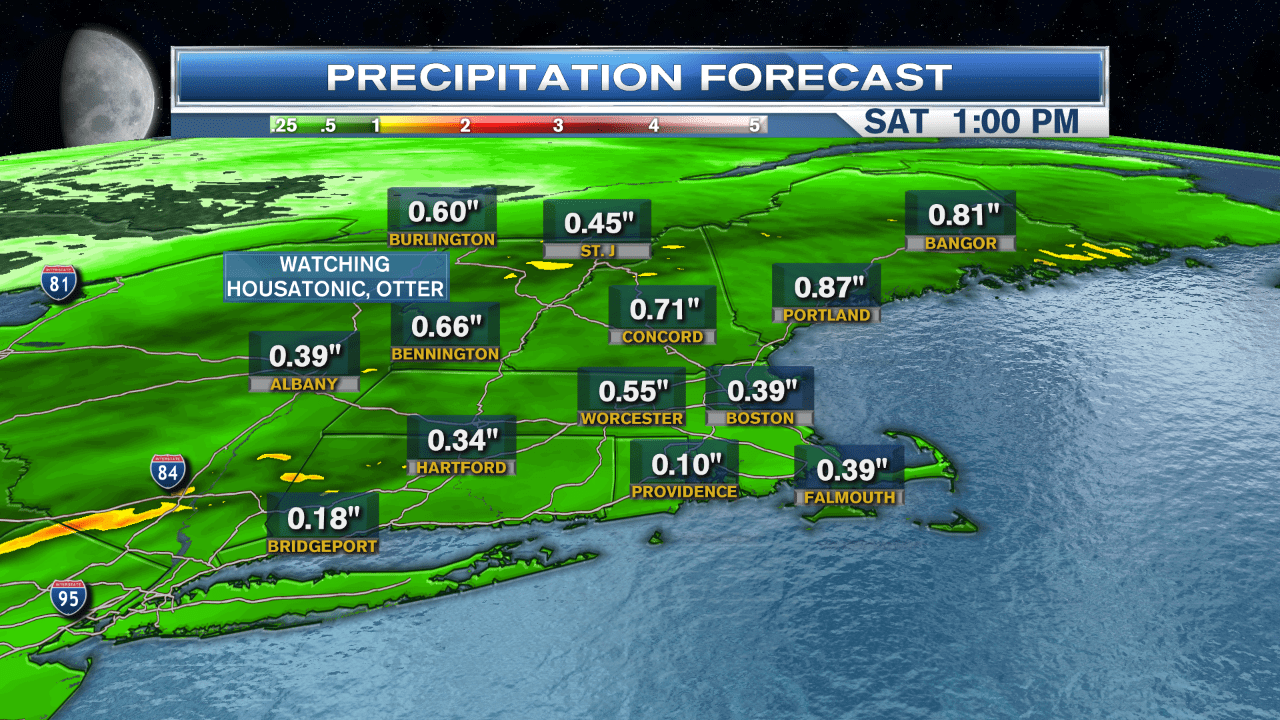 The big story Saturday is wind. Gusts past 45 mph may cause scattered damage with localized power outages.
The storm is completely out of New England by sunrise Easter Sunday. It's a cold sunrise with lows near 20 north to 30s south. Sunday looks dry with sunny breaks to start the day. High in the 30s and 40s north to south as the storm pulls far enough away that wind is no longer damaging.
Warmer air will try and return to New England Sunday afternoon and at night, but it will be running into Canadian cold streaming in from the north.
These two differing air masses create a weather battle zone, with the possibility of snow and rain returning to western and southern New England late Sunday and Sunday night.
Next week we very near a boundary between summer warmth and winter chill. Waves of low pressure rippling along the boundary will generate off-and-on rain, ice and snow much of the week.
It will not be white and wet all the time. A few periods of brighter skies will be here now and then. A rough estimate is that one to two inches of rain will fall from Sunday night through Wednesday, with 10 to 15 inches of snowfall in the mountains.
We may have a lull Wednesday, then a warmer, wetter system later Thursday into Friday.
This is the time we really may see a rise in our rivers. For now, we have no flooding in New England, but the vernal ponds are rising. The ice finally went out of the Charles River Friday, some of the latest Charles ice we will see in our lifetime.


In Hingham, Massachusetts, the snowpack was still solid and deep as of press time. There was more snow on the ground there than in parts of northern Vermont.