A group of masked men attacked a West Hartford driver stopped at a red light and stole his pickup truck in a carjacking in Hartford Saturday afternoon.
The victim, Stephen E. Winalski, told NBC Connecticut in an exclusive interview that he was driving down Hamilton Street in Hartford around 3:15 p.m. on Sunday and was stopped at a red light at the Hillside Avenue intersection when multiple men in black hooded sweatshirts and ski masks approached his vehicle. The men dragged him out of the vehicle and hit him multiple times before driving off in his truck, police said.
"Out of the corner of my eye I saw someone open the door. It wasn't locked," Winalski told NBC Connecticut. "....About six or seven guys ran up, opened the door, pulled me out of the car, just started beating on me, and then ran back in and took off with the truck."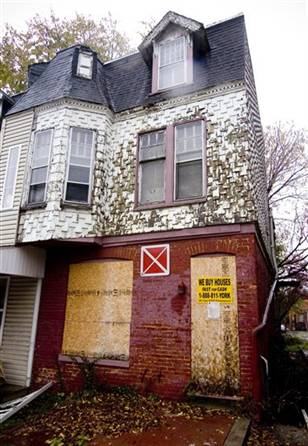 Winalski says he was lucky he was not more hurt by the men wearing masks and hoodies.

But he struggled to find someone that seemed to care.
"I had to go to a little bodega and they wouldn't help me, so I just picked up their phone and called the police because they didn't want anything to do with it either," Winalski said.
The victim was treated for minor injuries.
The make and model of the vehicle stolen from the victim is a white 2002 Ford F150 pickup truck with half doors on both sides and black rims, as shown in this story, though it didn't have the cab on it when it was stolen. The Connecticut license plate is 9AEMN2.
He's hoping it's found soon, but he also wants to save other drivers from a scary situation like his.
"Just keep your eye out, lock your doors, keep an eye out," Winalski said.
There are no suspects at this time and no witnesses. Anyone with information is asked to call Hartford police.