Rain showers have been drying up from north to south but will return in Connecticut, Rhode Island, and southeast Massachusetts during the late afternoon into the evening commute.
Elsewhere, the drier air moving back in is also cooler air, so temperatures slowly slide through the day, dropping below freezing with clearing skies overnight. Areas that pick up some evening showers probably will see some black ice developing overnight into early Saturday morning. Although the incoming air is cold, it will start out dry, and that means a fair and dry day Saturday with highs in the 30s.
Clouds will slowly increase Saturday afternoon, eventually bringing a period of snow overnight Saturday from 9 p.m. in Hartford and closer to midnight in Worcester and Boston, lasting about six or seven hours before departing by breakfast Sunday and depositing a fresh three to five inches with locally higher amounts and a couple of inches farther north in the mountains. Winter storm watches are in effect for parts of New England from Saturday night through Sunday morning.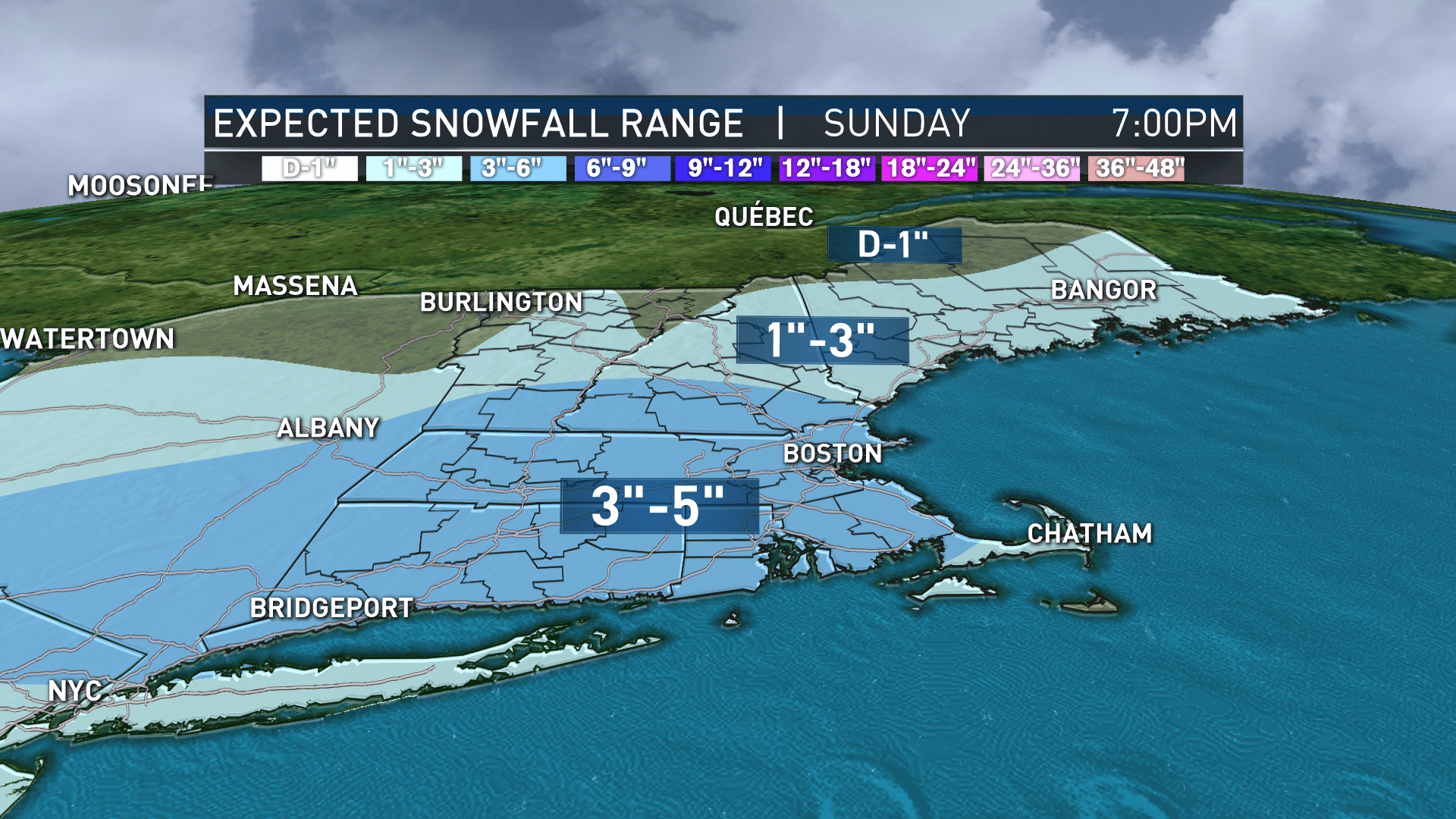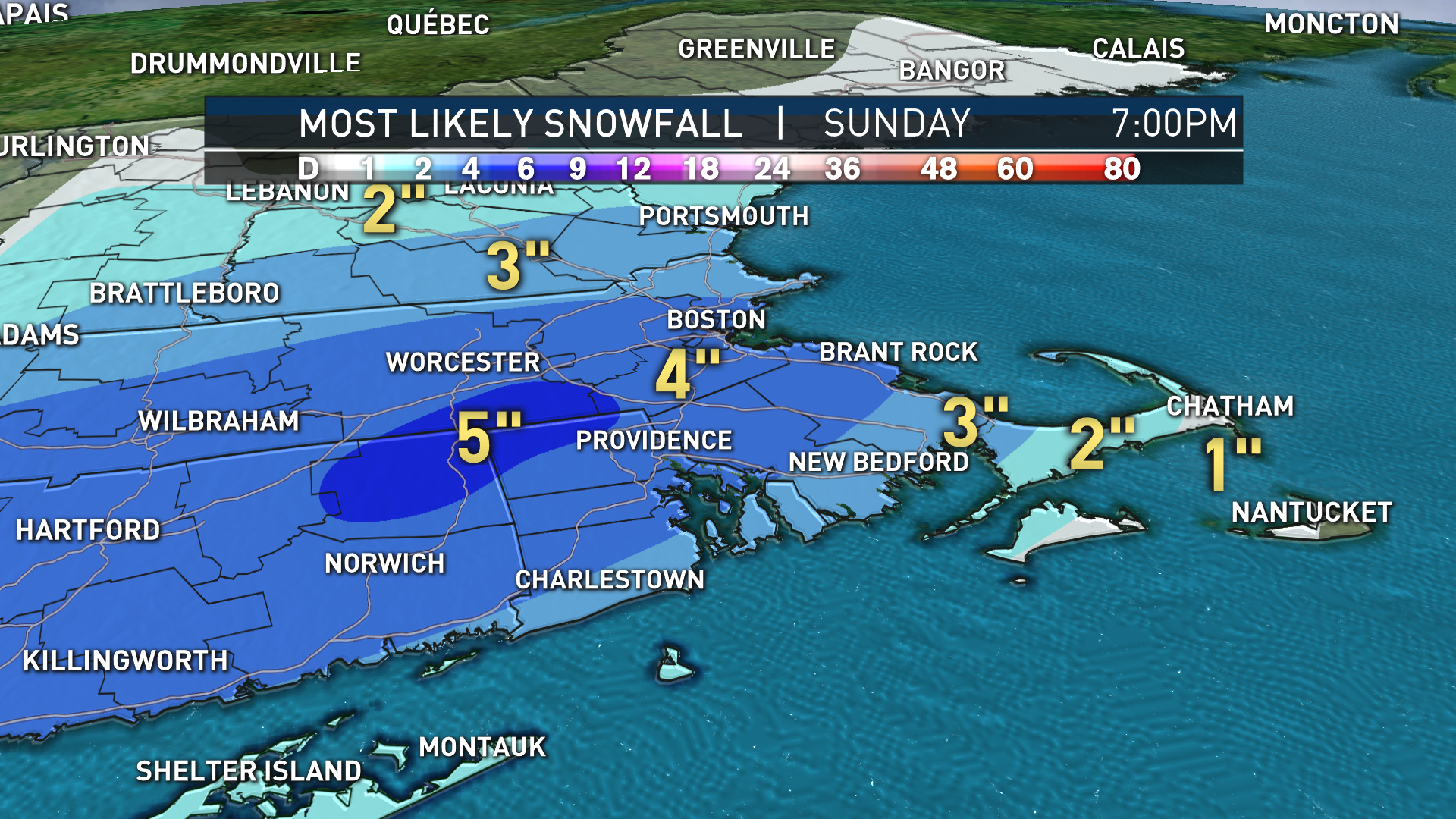 With snow gone early Sunday morning, sun returns and temperatures rise into the 40s with widespread melting and the warm air will continue streaming into New England through the first half of next week, with 60 degrees or warmer a distinct possibility for some by Tuesday afternoon! Cooler air will once again sag southward from Canada toward the end of next week, but you'll still see highs in the 40s in our exclusive Early Warning Weather 10-day forecast.