A dog that went missing in Massachusetts months ago has been reunited with its family after being found in Maine, 175 miles away.
Five-year-old king shepherd Kaiser made his way from Ashby, Massachusetts, to South Paris, Maine, over a span of eight months, according to the Bangor Daily News. The pooch jumped a wall at the home of a woman who was caring for him before going missing.
A Bethel, Maine, woman had been feeding Kaiser for three to four weeks before calling animal control, which took the dog to a no-kill shelter in South Paris on Feb 6.
Responsible Pet Care of Oxford Hills says it scanned the dog, which they were calling "Grizz," for a microchip and checked the collar for tags but found nothing.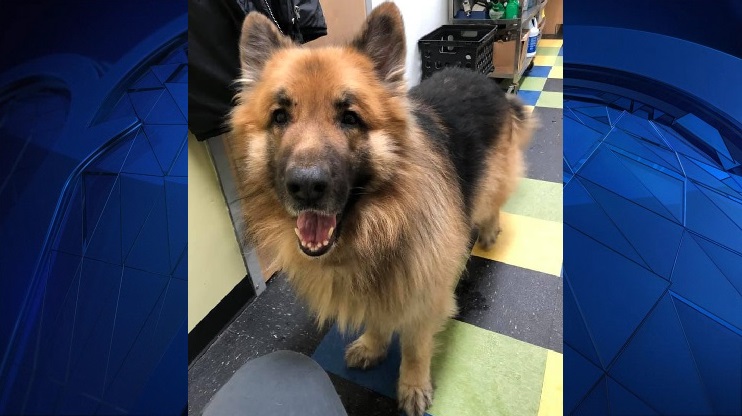 Shortly after sharing the dog's picture on Facebook, the shelter received a call from the Massachusetts woman who had been watching the dog for about six hours when he slipped his lead and took off months earlier.
U.S. & World
Kaiser's owner, Tom Wollcott, who had conducted an exhaustive search to try to find his dog, including using a drone, spoke with the shelter and was able to identify things that no one else would know, giving the shelter confidence they had found the dog's rightful owner.
The shelter shared that when "Grizz" was called by his name of "Kaiser" that he turned into a completely different dog, no longer timid having regained his confidence.
Wollcott and his children were reunited with their dog Sunday morning.
Responsible Pet Care says Kaiser's story is a great example of never giving up.
Copyright AP - Associated Press