Family and friends are mourning the loss of Deion Pittman, a 22-year-old Waterford man killed when a driver fleeing state police crashed into the vehicle Pittman and a friend were riding in Thursday night.
State police said Thursday around 10 p.m., Valery Labossiere, 27, of Medford, Mass., was driving 97 miles per hour in a 55 mile per hour zone on Interstate 95 in Groton. A trooper tried to pull him over but said Labossiere kept driving, blew through a red light at the intersection of Gold Star Highway and Kings Highway, and crashed into the car Taylor Wilkinson, 20, of Groton, was driving. Pittman was in the passenger seat.
Poquonnock Bridge firefighters said they had to use the Jaws of Life to remove Wilkinson and Pittman from the car.
Wilkinson is currently at Lawrence & Memorial Hospital in fair condition. Pittman was taken by Life Star helicopter to Hartford Hospital where he succumbed to his injuries.
"A good young man, fine young man. He was an athlete, very smart and bright. Loving. He was Deion. He was always Deion," said Kenneth McBryde, pastor of Christ Church of God & Family Center.
McBryde said Pittman just passed the police exam, was recently baptized and was known for his sports successes at Waterford High School.
He was devoting his life to serving others, McBryde said, but his life was cut short.
"I cried for 20 minutes – my wife and I both – because he was like our child," McBryde said.
"A life was taken way too short. It's senseless," said family friend Cheryl Aekins, who attends church with the Pittman family.
Family and friends are turning to their faith to cope with the loss. Pittman had wings tattooed across his back. His loved one see it as a sign.
"He got his wings now, flying high," Aekins said.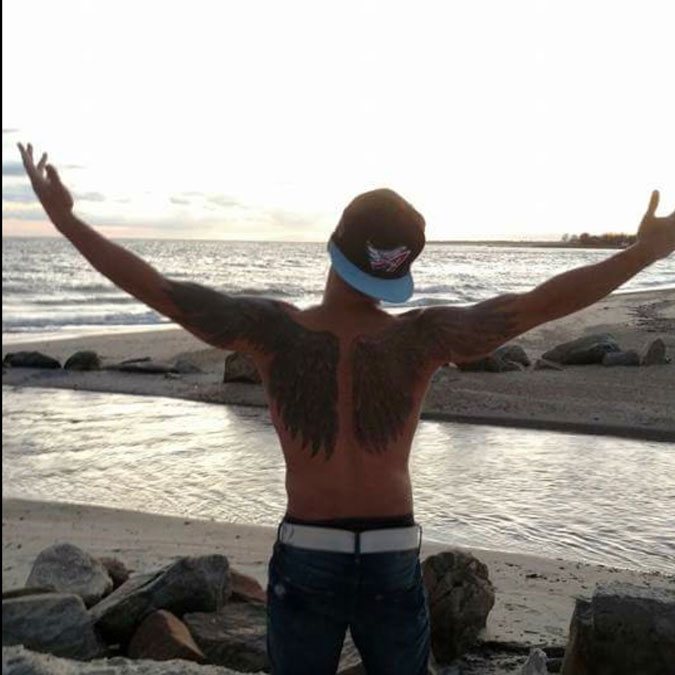 Labossiere is facing several charges. State police said his Chevy Silverado was stolen out of Vermont, as was the small caliber rifle in the vehicle. In an investigation report, a trooper said he found a Republic of Haiti expired passport on Labossiere's person. He also had a suspended license out of Massachusetts.
Labossiere is being held on a $400,000 cash bond.
State police said it's an open investigation and more charges could be pending.