Do you remember it being this cold on March 4th in Boston? The answer is no.
I'm not answering for you; it's just that the record for the lowest high temperature for the day was 21° set in 1896! The high temperature in Boston was 21° - set at midnight!
Some other record low high temperatures dropped today: 17° in Worcester, the old record was 19° in 1943; 16° in Manchester, the old record was 17° in 1968; 15° in Concord, NH, the old record was 18° back in 1904!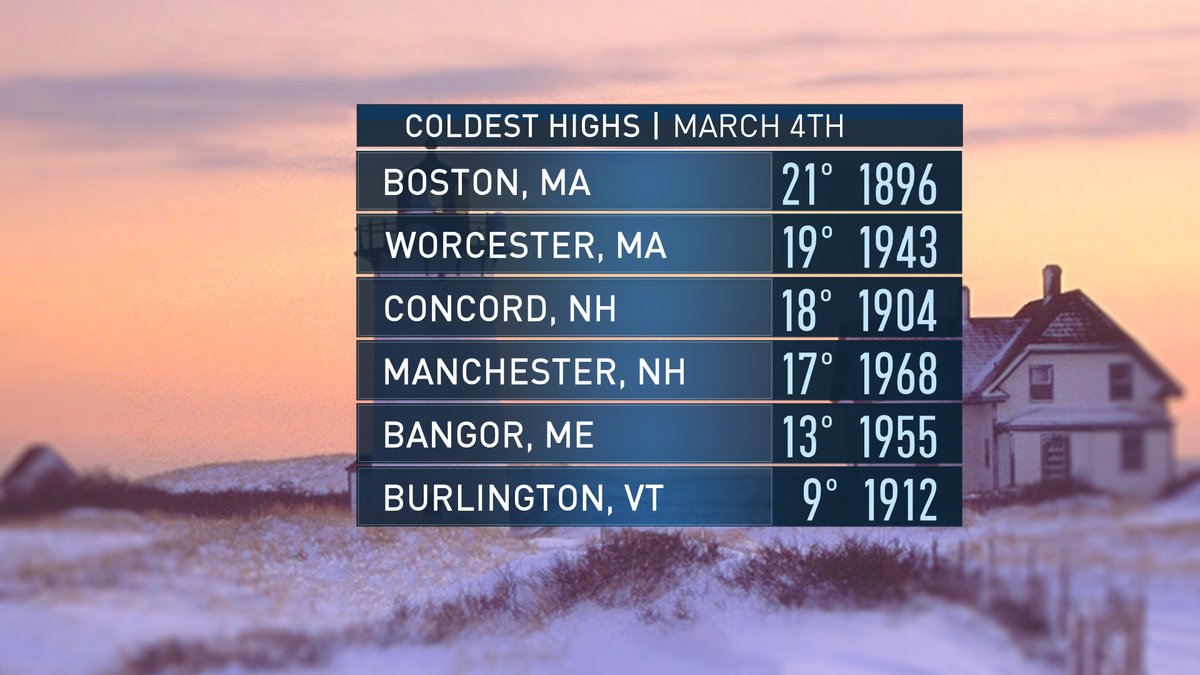 If there was snow left on the ground, we'd approach record low temperature territory, but largely we are snow free. Temperatures overnight will stay in the single digits, just below or just above zero.
Howling winds not only produced very low wind chills, but also took down trees and power lines. There have been roughly 10 damage reports across eastern Massachusetts. Unfortunately in Andover, MA – a tree fell on a car, killing one person and injuring another. Winds will continue to diminish through the overnight.
Our temperature rollercoaster will continue this week. Temperatures by midweek will climb into the 50s once again. Another strong cold front may bring showers, thunderstorms and winds by Wednesday and Thursday. Stay tuned!