With soul-crushing traffic a daily reality for Boston commuters, there is renewed interest from state lawmakers in exploring "congestion pricing" as a strategy to unclog the overtaxed roadways.
This model, used in cities around the world like London and Singapore, is starting to gain steam in the United States.
Recently, New York City approved congestion pricing as a way to fund improvements for its beleaguered subway system.
The concept is intended to change driver behavior by charging higher tolls during rush hour, or by constantly fluctuating toll prices based on the number of vehicles on the road.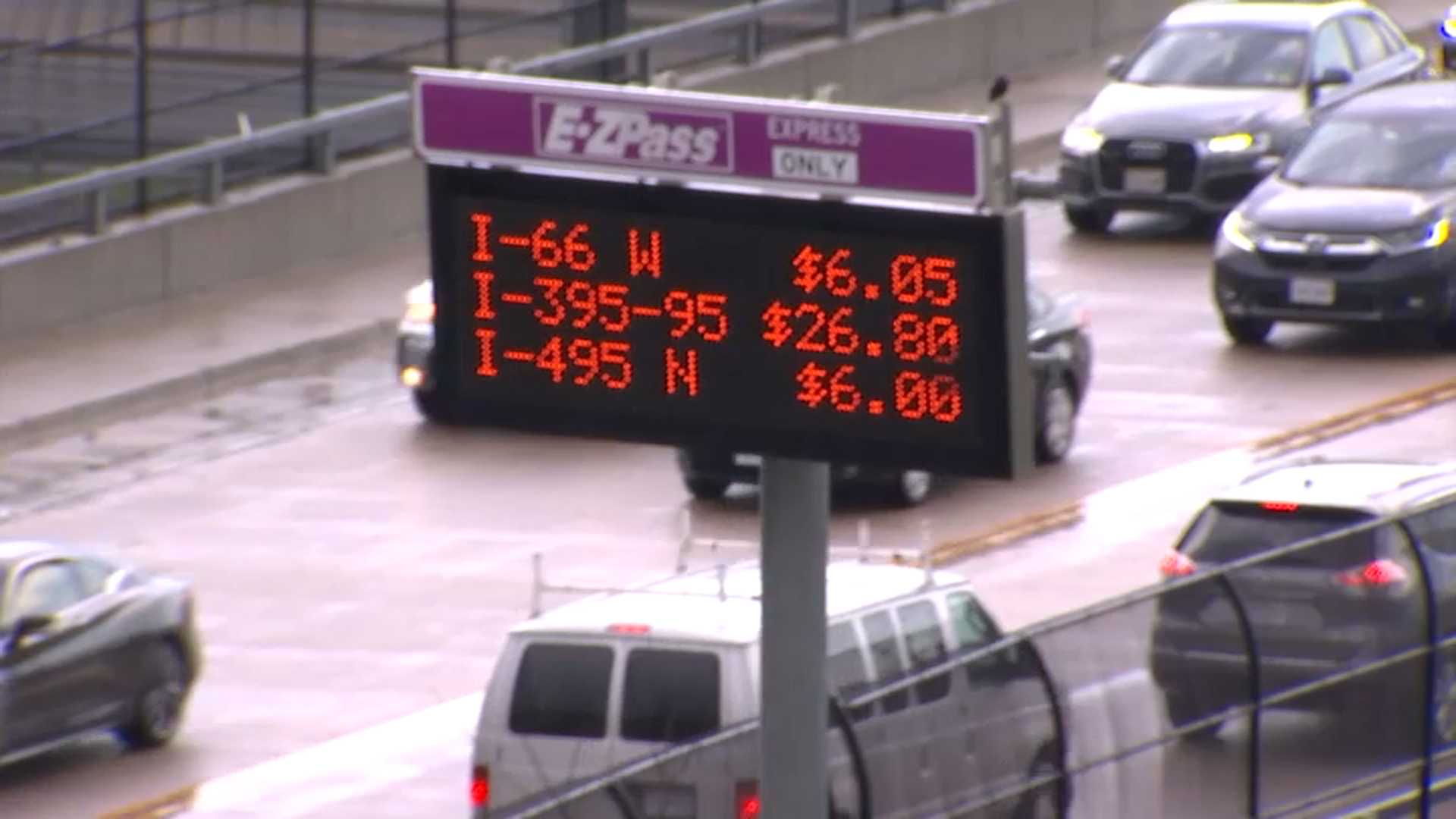 In theory, more drivers will choose to carpool, adjust their commute times or take mass transit, thus freeing up congestion on the highways.
Some form of congestion pricing has been in place around the D.C. Beltway since 2012. The region has added several other toll roads in recent years. There are also future expansion plans.
NBC10 Boston Investigator Ryan Kath traveled to Washington last week to see how the system works and to speak to drivers about whether it's helped improve their commutes.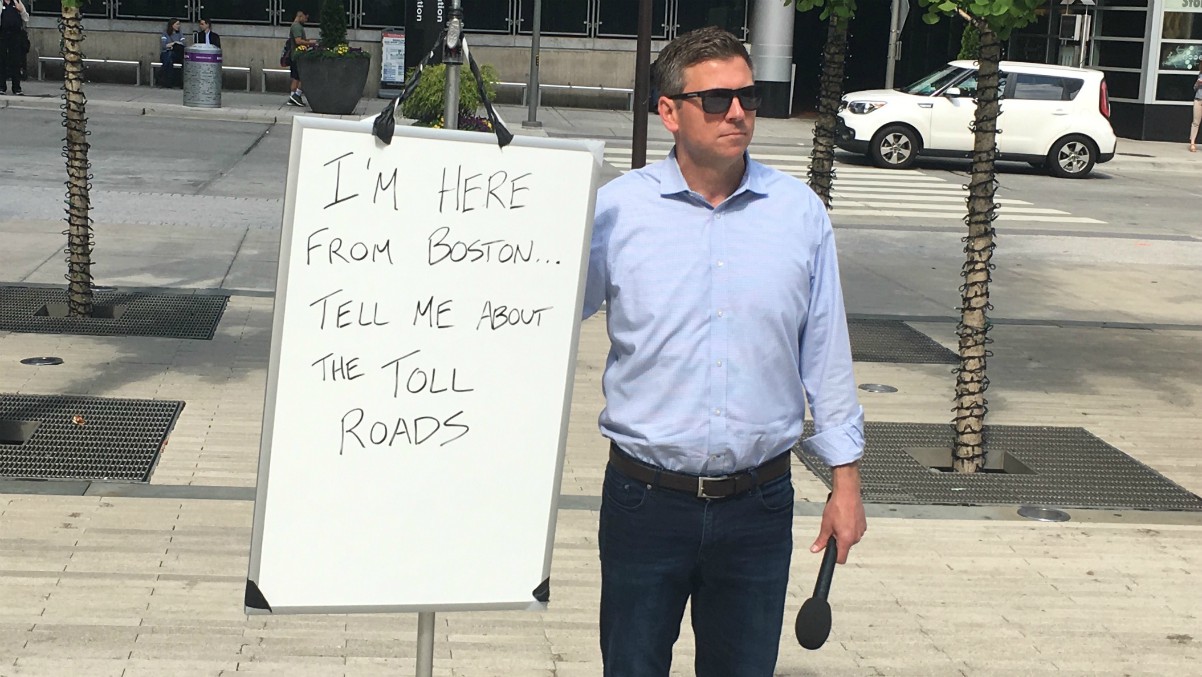 On most weekdays, the Beltway sees a traffic pattern that would be familiar to most Bostonians: rush-hour timeframes that seem to start earlier in the mornings and stretch later into the evenings.
However, unlike Boston, drivers in the Washington area have an option to steer around the traffic, as long as they're willing to pay.
A series of "express lanes" run alongside the regular lanes of freeway routes, separated by thin white poles. The express lanes promise that drivers who pay the toll will continue moving at 65 mph while vehicles in the regular lanes sit in traffic.
"We can definitely say it's helped reduce congestion," said Mike McGurk with Transurban, the Australian company that built the express lanes.
The public-private partnership takes the construction tab off the backs of taxpayers because Transurban picked up the cost of construction. Transurban now operates the express lanes and collects tolls to pay off the debt.
From its operations center in northern Virginia, McGurk showed NBC10 Boston how workers monitor traffic patterns on the network of toll roads. A complicated formula calculates and updates toll road pricing every 10 minutes. Whatever it takes to keep vehicles moving at highway speeds.
How high can tolls climb?
"It's all based on demand," McGurk said. "When everyone is on the road, that's when the most expensive prices are going to be, but that's also when you see the most time savings on your commute. For the system to work properly, that's what has to happen."
McGurk said the traffic model incentivizes carpooling and taking public transit. Three or more people in a car can take the express lanes for free. Buses also have access to the toll roads instead of fighting through traffic.
"What this does is give people in the D.C. area an option," McGurk said.
From atop a parking garage, NBC10 Boston monitored a Thursday afternoon rush-hour commute in the growing Tysons Corner corridor.
A sign greeted drivers before they entered the freeway at 4:30 p.m. For a short distance on the express lane, the cost was about $6. The longest stretch of the toll road required drivers to fork over nearly $27.
In the four free lanes of traffic, vehicles crawled along the pavement. In the adjacent express lanes, vehicles whizzed by at 65 mph.
Transportation reporter Adam Tuss told NBC10 Boston the jury is still out on whether the express lanes have eased congestion for all drivers, or just benefited the people who can afford life in the fast lane.
"One of the monikers the express lanes got in this area were 'Lexus lanes' because people said only drivers who own a Lexus can afford to drive in the lanes," Tuss said. "Very few people take them every single day."
Tuss believes the congestion pricing has encouraged some people to change their habits by taking the bus or carpooling. NBC10 Boston asked the transportation reporter about the idea of bringing congestion pricing to Boston.
"I don't think it's the silver bullet," he answered. "It's never one specific thing. There needs to be a combination of things. Ultimately, the way to beat congestion is get people to keep their cars at home."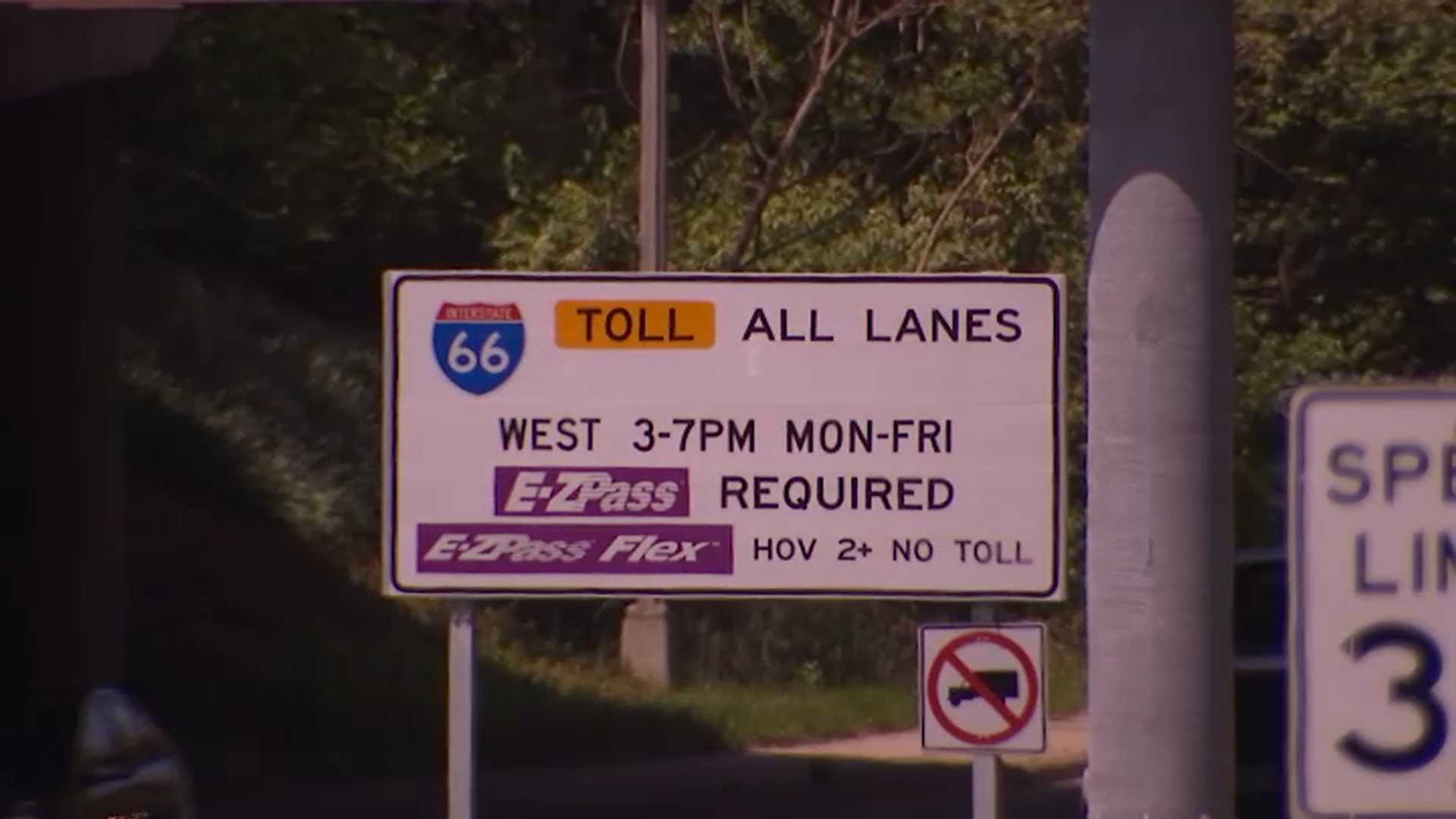 One stretch of I-66 leading into downtown Washington has a different type of congestion pricing. Without the space to add extra lanes of traffic, drivers pay a fluctuating toll during rush hour, depending on the volume of cars on the roads. All other times of the day are free.
That toll system is overseen by the Virginia Department of Transportation, and the revenue is used to improve public transit. The toll road made national headlines when it first opened and had prices surpass $40.
NBC10 Boston asked drivers what they think about the pay-to-play lanes.
"They are discriminatory toward poor people," said Larry An. "Rich people can afford tolls. Poor people can't. It's not very nice."
Other drivers said they appreciated the option when they are late to pick up the kids or an important appointment.
"It's a great alternative," said Duane Reed. "I wouldn't use them every day, but they are great in an emergency."
Last year, Massachusetts lawmakers supported a pilot project that would have offered reduced toll prices to drivers during off-peak hours. However, Gov. Charlie Baker vetoed that amendment.
But with the gridlock showing no signs of letting up, congestion pricing remains a hotly-debated topic on Beacon Hill.
"If you get it in Boston, good luck," Tamika Robertson said with a laugh. "It's either sit in hours worth of traffic or pay the tolls."
Ryan Kath can be reached at ryan.kath@nbcuni.com. You can also follow him on Twitter or connect with him Facebook.