Bundle up! Overnight temperatures will drop below freezing, even at the coast. With high pressure overhead for Monday, we'll see another day of sunshine. After the chilly start, temperatures will remain slightly below average during the day.
Monday night, clouds will increase, and the first storm system moves our way. Your drive into work on Tuesday should be mainly dry, but the drive home will likely be problematic. Winds and rainfall rates increase late morning and early afternoon. Valley locations in northern New Hampshire and Maine could see a period of freezing rain at the onset. The crown of Maine will likely be the only place cold enough to support snow (during BOTH events). Winds in southern New England may gust to 50 mph, which could lead to isolated or scattered power outages. This first storm system will deliver up to 1" of rain.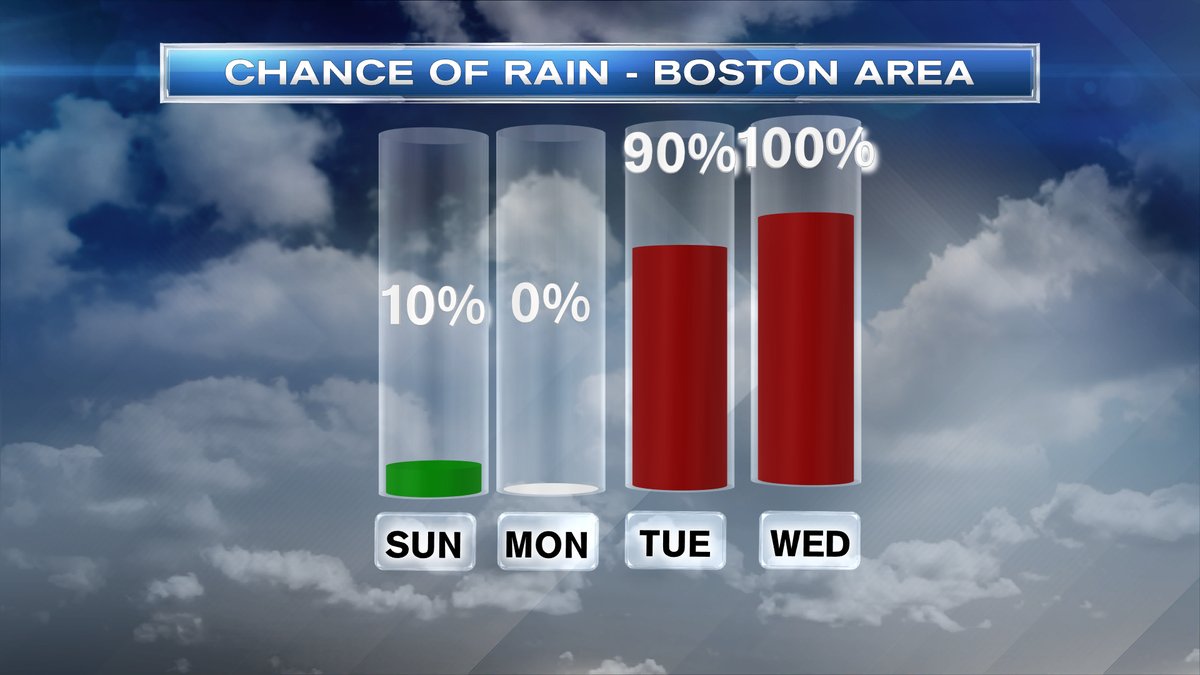 Wednesday is the intermission between storm systems. There could even be a few breaks of sunshine south of the Massachusetts Turnpike. Late Wednesday, another round of locally heavy rain will move in. This could impact the evening commute as well as the Thursday morning commute. An additional 1" - 1.5" of rain is likely. Winds will also be strong at the coast overnight Wednesday into Thursday. Gusts, once again, may reach 50 mph.
High pressure returns on Friday, but it will be much cooler and continued breezy. This weather pattern will carry us into next weekend. After a three day break from stormy weather, we'll have to pay attention early next week. The next storm system will have some cold air to work with, and a widespread snowfall is possible. It's 8 days out and obviously a lot can change. Stay tuned!