The National Weather Service has issued a warning about dangerous rip currents on the North Shore of Massachusetts and in parts on New Hampshire.
At Hampton Beach, beach goers have already seen strong rip currents this summer. Last week, dozens of people had to get help from the water by lifeguards because of the currents.
Rips occur when a strong, narrow current of water move directly away from the shore. As a result, swimmers can be pulled out to sea.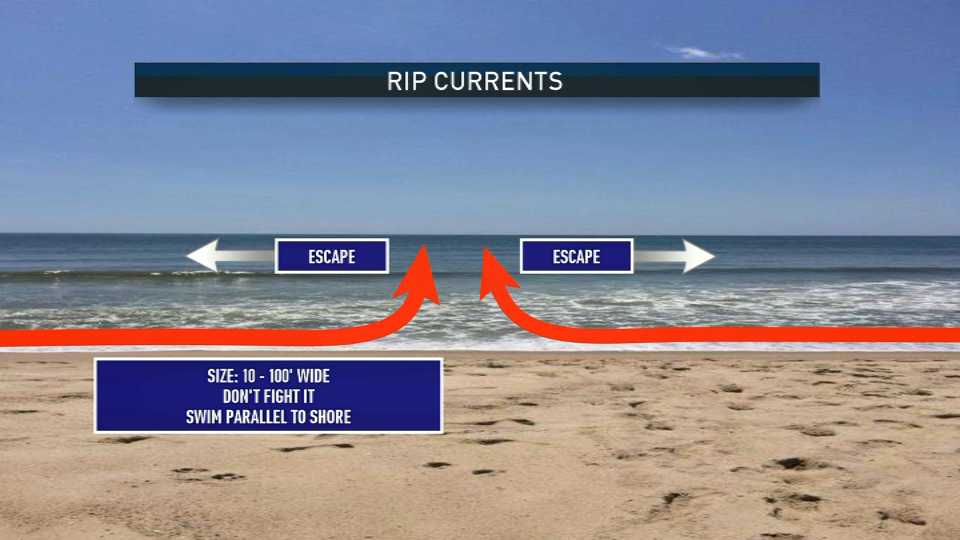 Although it can be scary, experts say to not panic and don't try to swim against the current. Instead, swim parallel to the shore and when you're out of the current, you can swim back to the beach.