Blustery, Wet, and Snow in Higher Elevations this Weekend
This weekend will be much cooler
We have another weekend with tropical moisture meeting up with a low pressure system that will usher in much cooler conditions for Saturday into Sunday.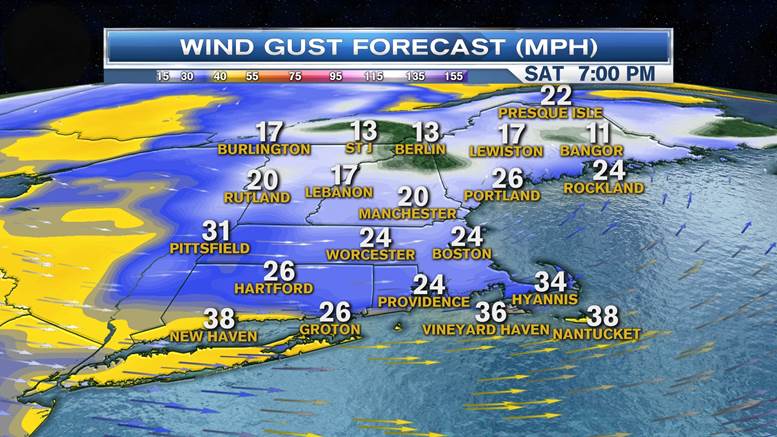 With these two systems coming together, strong, blustery winds are expected starting on Saturday afternoon with gusts possibly 40-50mph, especially along the coast.
Gale Warnings have been issued along the coastline in anticipation of these strong winds creating rough seas this weekend. Farther inland, these strong winds could easily cause power outages and create dangerous driving conditions as many trees will be stripped of their leaves, which will accumulate on the wet roads.
Winds will start to pick up by Saturday afternoon, with the strongest winds starting to gust between 25-30mph by 7PM Saturday and becoming stronger through the overnight into Sunday morning, as you can see in the wind gust forecast snapshots below: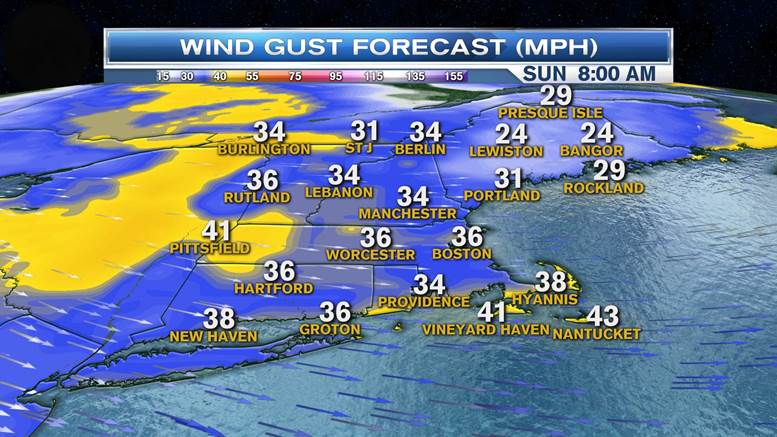 As the system slips northward Saturday into Sunday, that's when overnight temperatures will drop and snow will start to develop in our western and northern high elevations.
We could see between a dusting to 2 inches of snow accumulation in northern Vermont, New Hampshire, northwest Maine, and even slipping into northwestern Massachusetts.
Locally heavier snowfall in higher elevations.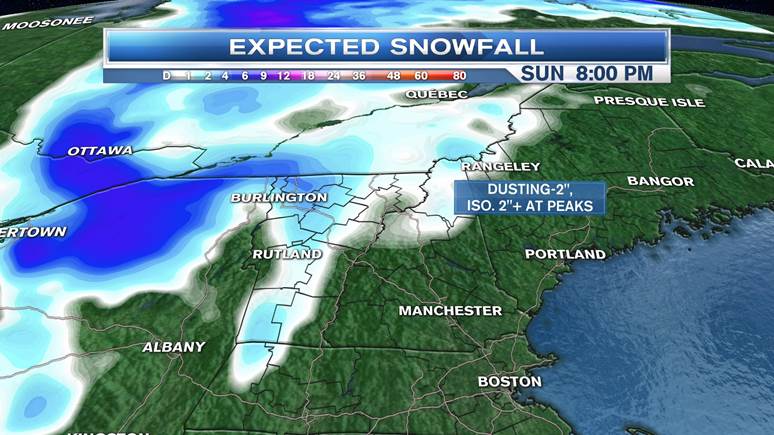 Otherwise, we are looking at making a slight dent in the extreme drought in Manchester, NH and the Boston-area, especially under the heavier downpours.
We could see at least a half of an inch to an inch of rainfall in southeastern New England with some localized higher amounts through early Monday, before a clipper system moves in Monday afternoon bringing a chance for more showers.
As always stay with necn on the air and online for the very latest forecast updates to keep you and your family safe during your weekend plans.