With high temperatures near 60 both Friday and Saturday with less than a week to go before Thanksgiving, many are wondering when Jack Frost will be knocking on New England's door.
The answer to that concern is Sunday and into early next week. The system that is bringing blizzard-like conditions to the northern Plains and the Midwest will be sliding into New England early Sunday morning, ushering in blustery conditions with rain to start, and as temperatures drop throughout the day, snow will start to accumulate, mainly in the higher elevations of VT, and western Massachusetts. Otherwise, rain showers mixed with some flurries cannot be ruled out for eastern New England.
Through Monday afternoon, the Green Mountain region of Vermont, along with the Northeast Kingdom and far northern New Hampshire could see at least 4-6 inches of snow with locally higher amounts for higher elevations.
WEEKEND OUTLOOK
What does this mean for your plans this weekend? Saturday will be the best day to get those last minute items before the Thanksgiving holiday if you do not have time during the week.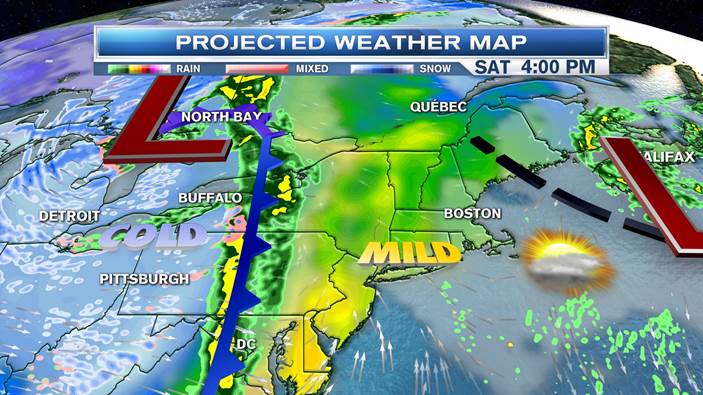 Saturday is the calm before the storm with temperatures ranging from the low to mid 50s under partly sunny skies.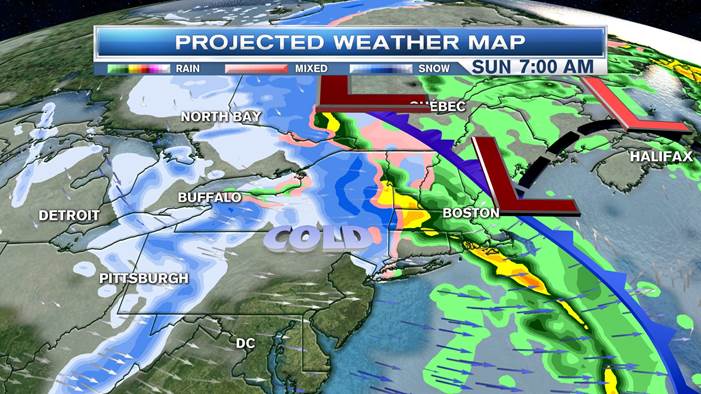 More clouds start to develop into the mid-afternoon and even a rain shower or two cannot be ruled out for Maine late Saturday.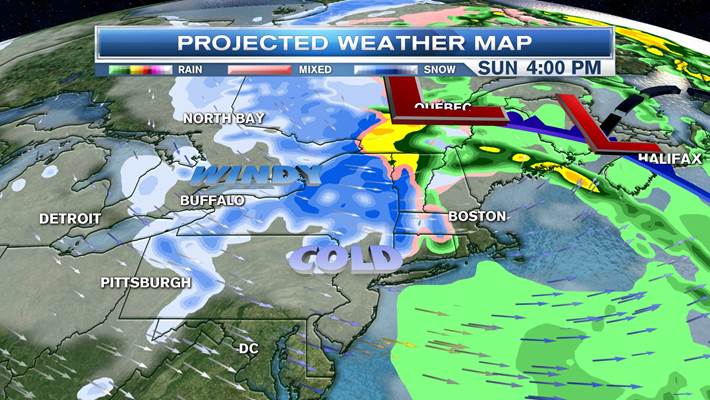 The cold front associated with the low pressure system moving in will slide through Sunday morning. As temperatures drop, rain will change into a mix, and then to snow especially for northwestern New England. As of Friday, the Boston area remains snow-free, but a flurry or two cannot be ruled out for Sunday.