Intensifying rain crosses Long Island into southern New England late today and this evening. Bands of heavy rain are spreading from southwest to northeast throughout the day and evening.
In addition onshore flow results in localized minor to moderate coastal flooding due to the alignment of the earth and the moon. Wind at the shore is only slowly increasing though, gusting from the east 25 to 30 mph by sunset, when the tide is low.
The tide is high once again at midnight, but it's not as strong astronomically so no problems are expected tonight at the coast.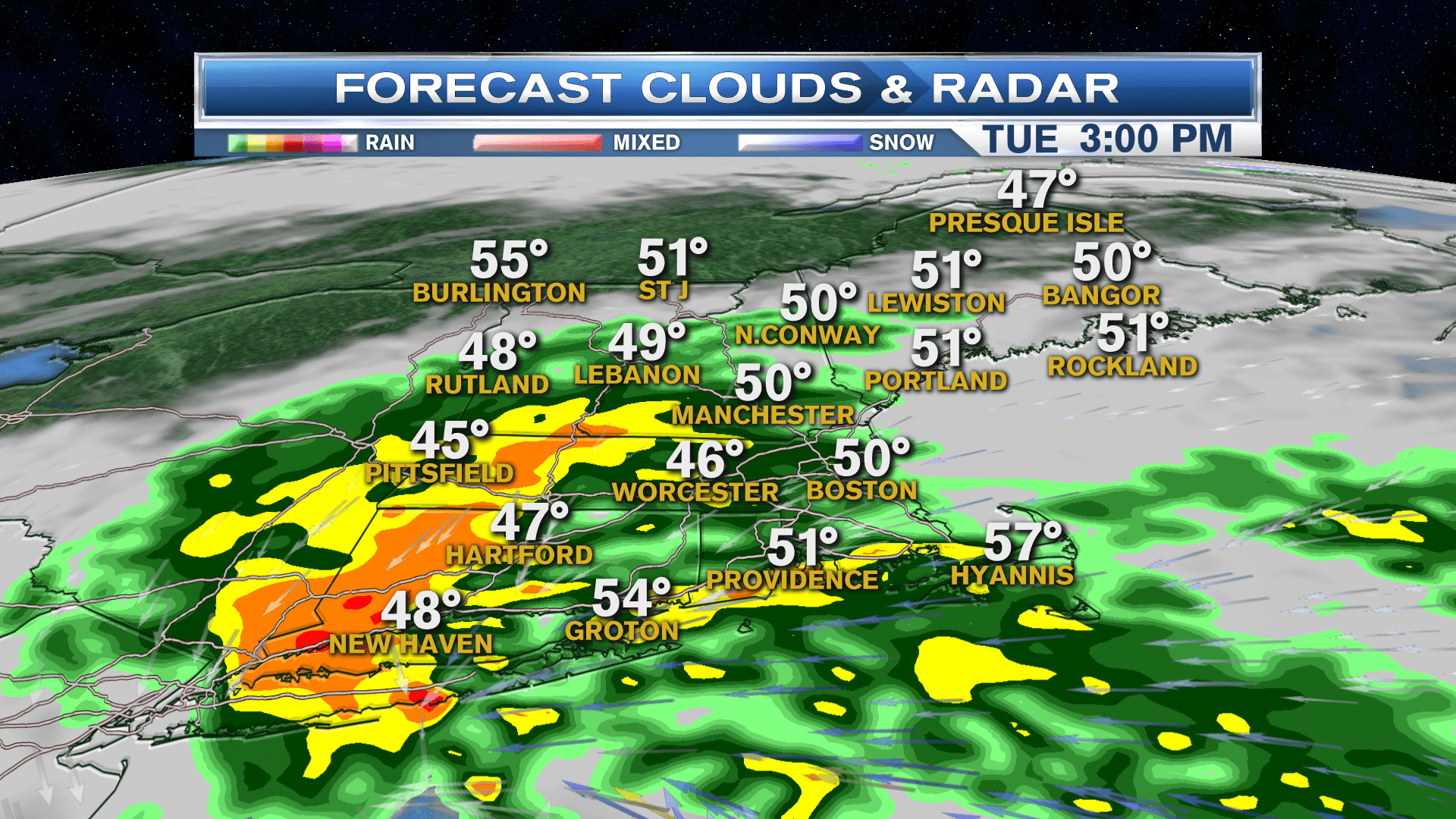 However some of the locally heavy rain bands may result in low-lying flooding, as we now expect over an inch of rain in some locations.
Temperatures hold near 50° for much of the day and night.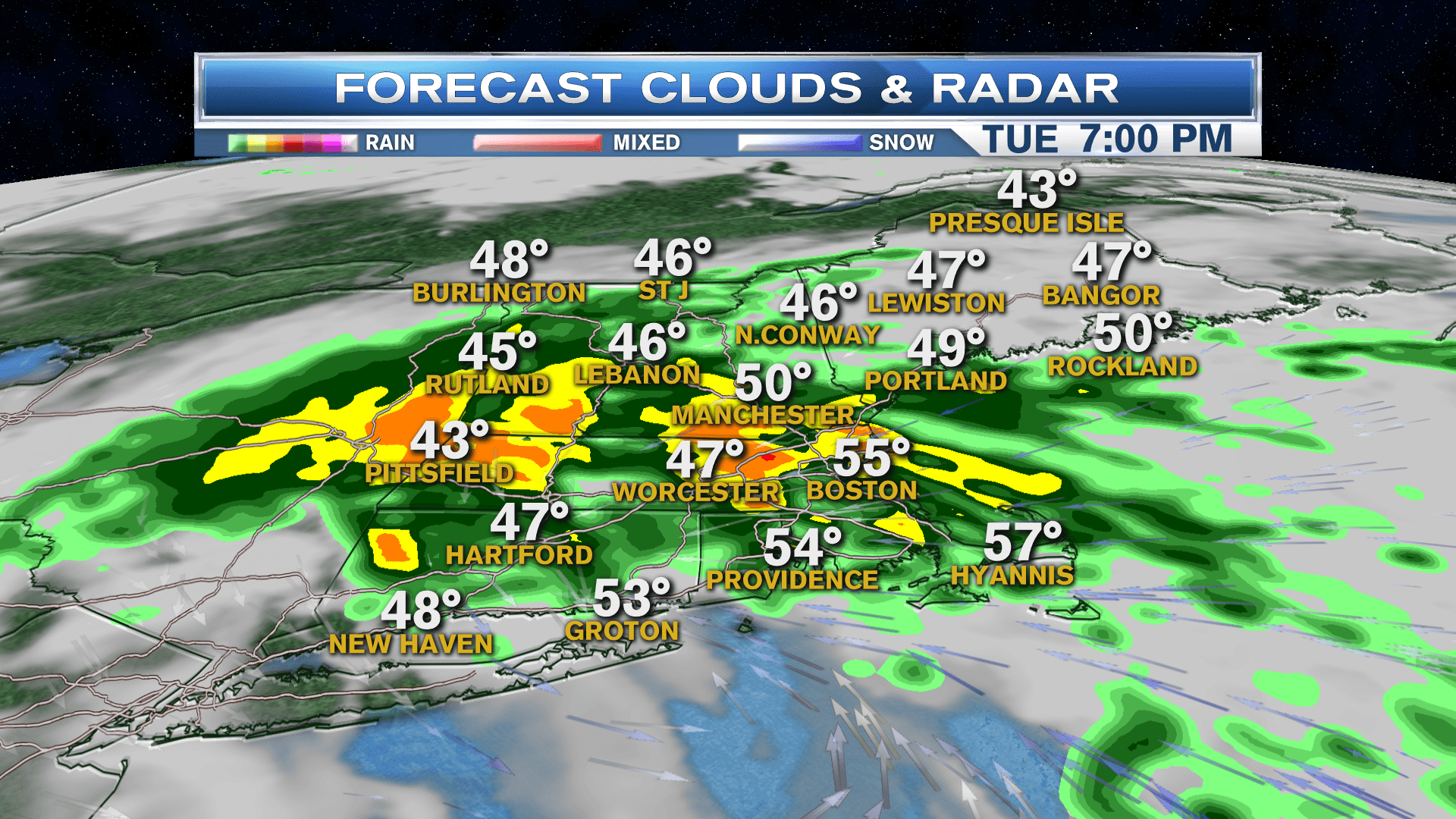 Low pressure weakens on the Maine coast tomorrow.
The sun should come out in western and southern New England with a high temperature close to 60°.
North and east of the low, rain continues in Maine where an additional 1/2 to 1 inch of rain is possible.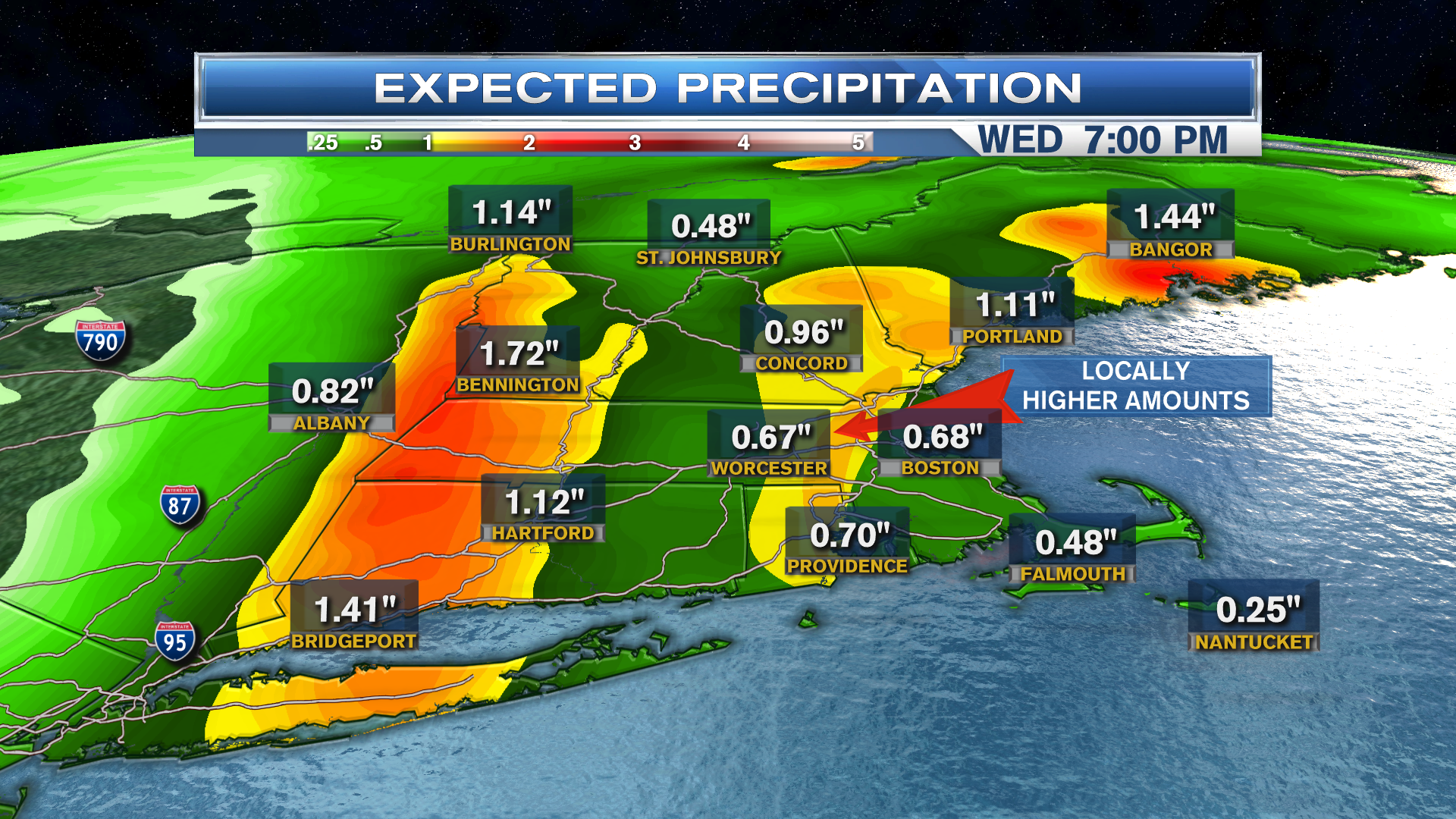 High pressure takes control for a couple of days Thursday and Friday with mostly sunny skies and high temperatures close to 60°.
Night-time low in the 20s and 30s.
The weekend is complex, we have a low-pressure approaching both from the west, and east. Most of the day Saturday should be dry.
The two low-pressure systems will merge Saturday night with the rain developing.
Colder air arrives on Sunday so rain may end as snow. Sunday should result in a windy mix of sun and clouds for much of New England, the snow will continue in upslope areas of western and northern New England, especially the state of Vermont.
Maine will still be warm enough that rain showers are likely.
Monday and Tuesday look mostly dry and cold with a high temperature mostly in the 30s to low 40s.
We may turn stormy again by Thanksgiving, more details as we get closer.