The numbers are in.
The first week of November 2015 is the second warmest in 24 years of temperature data here at necn HQ in Newton, Massachusetts.
That means we still have some flowers - this in my Canna Lilli - and lawns that need mowing.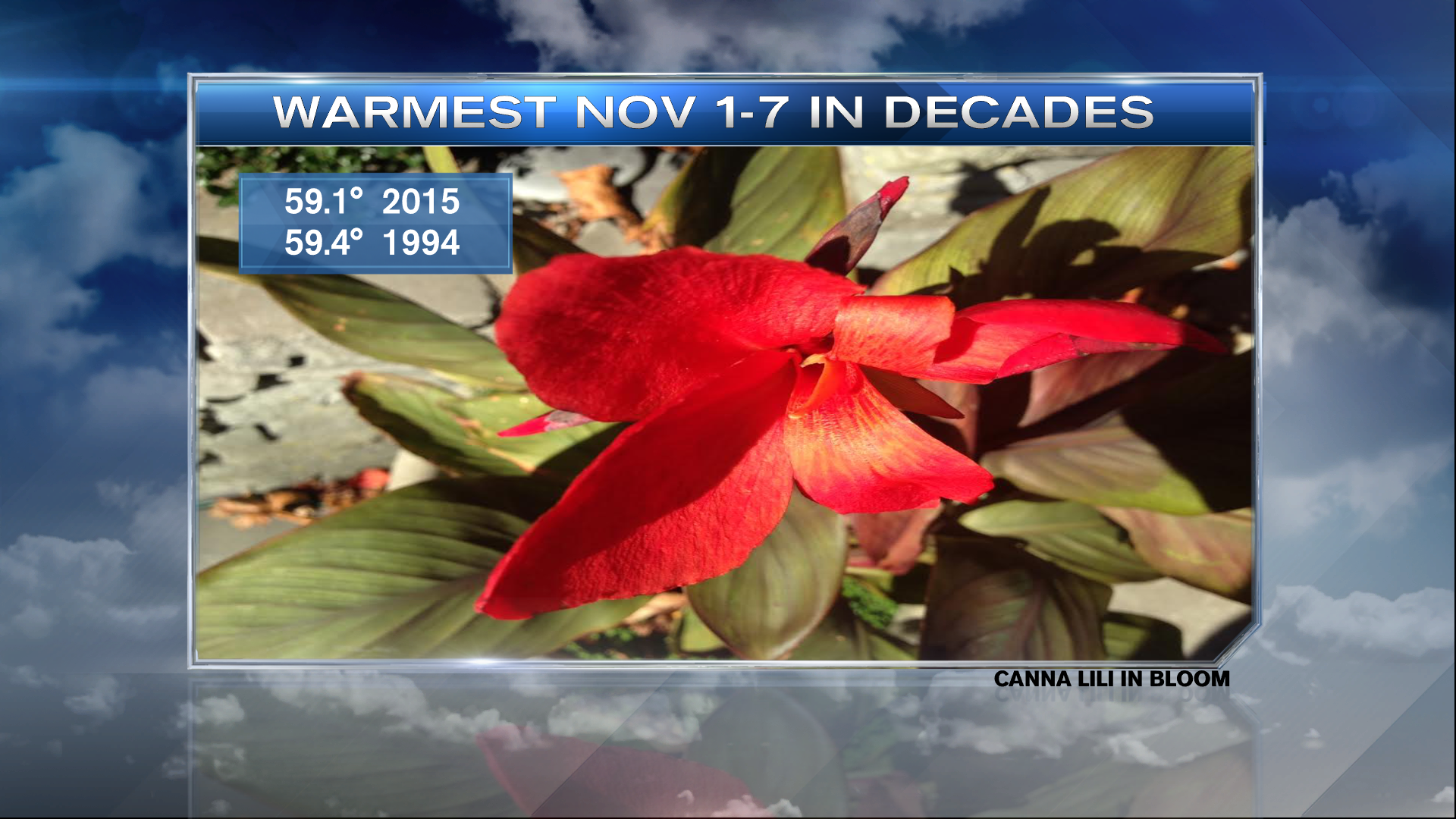 Now, back to more seasonable weather, with a couple shots of rainfall this week.
Sunshine and light winds make for a very nice start to the week.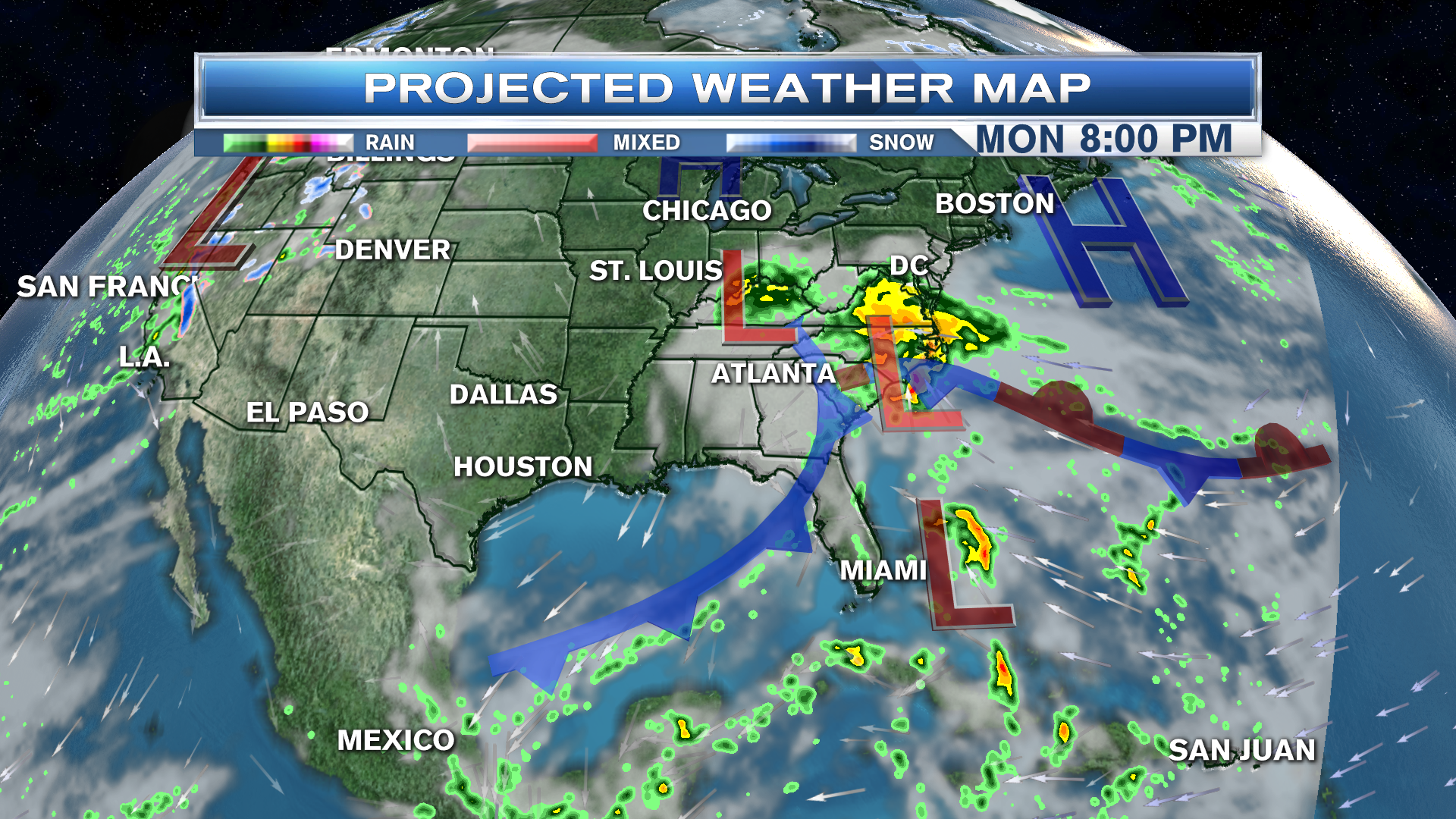 High pressure from Canada moving south of New England is responsible for this nice day. After a frosty start, we recover to near 60 degrees by afternoon.
The weather map gets complicated beginning on Tuesday. We are tracking several weather systems, a strong storm on the West Coast, weak low pressure over Missouri, and dual low pressure centers from the tropics.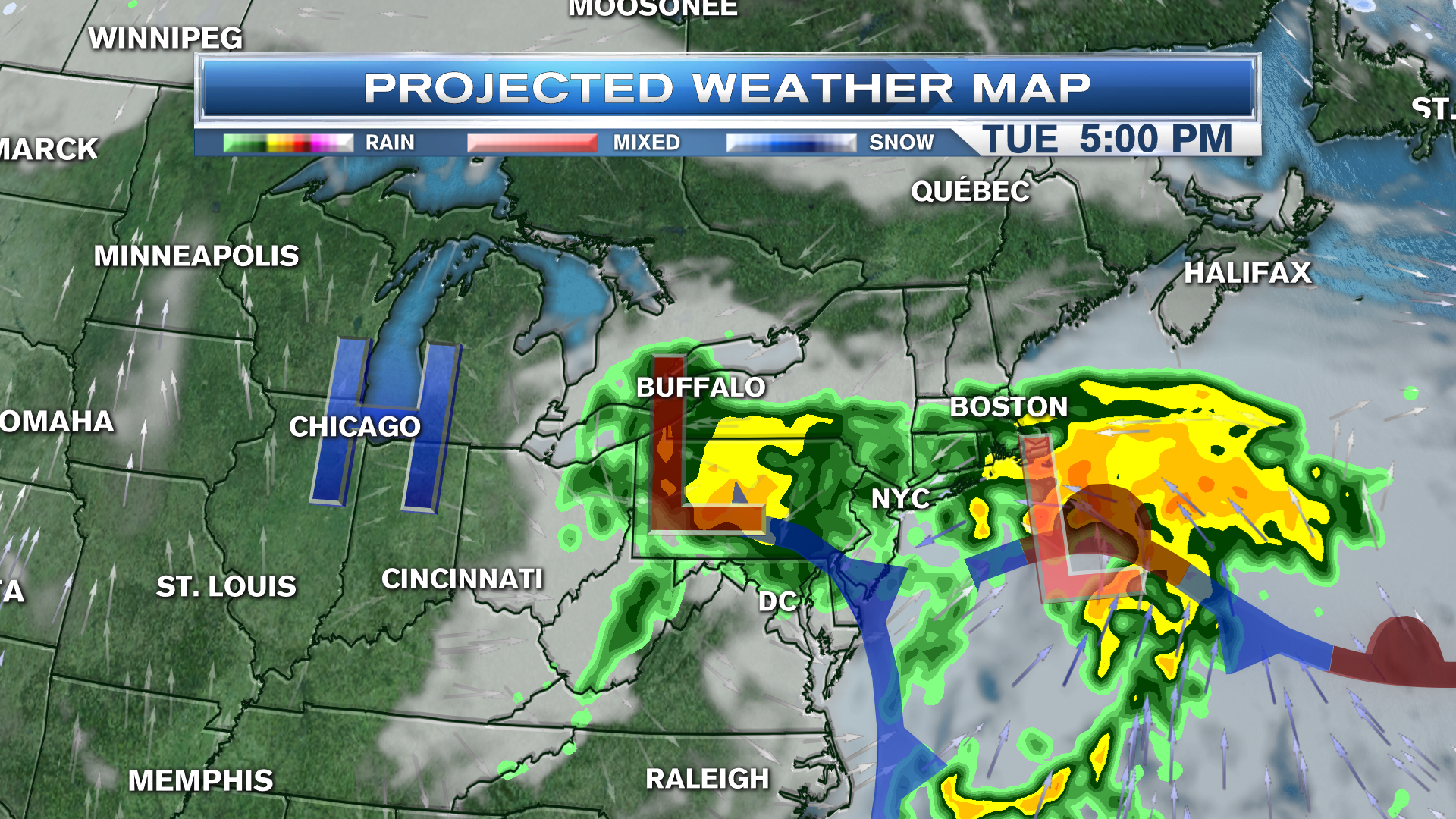 Low-pressure near the Bahamas likely becomes Tropical Storm Kate, and should pass well out to see to our south.
That leaves the two low pressure systems from Missouri and from Georgia each moving toward New England with the rain arriving Tuesday.
Strong high-pressure over the ocean combined with the low-pressure centers to our south and west, will generate strong winds at the ocean by Tuesday night into Wednesday morning.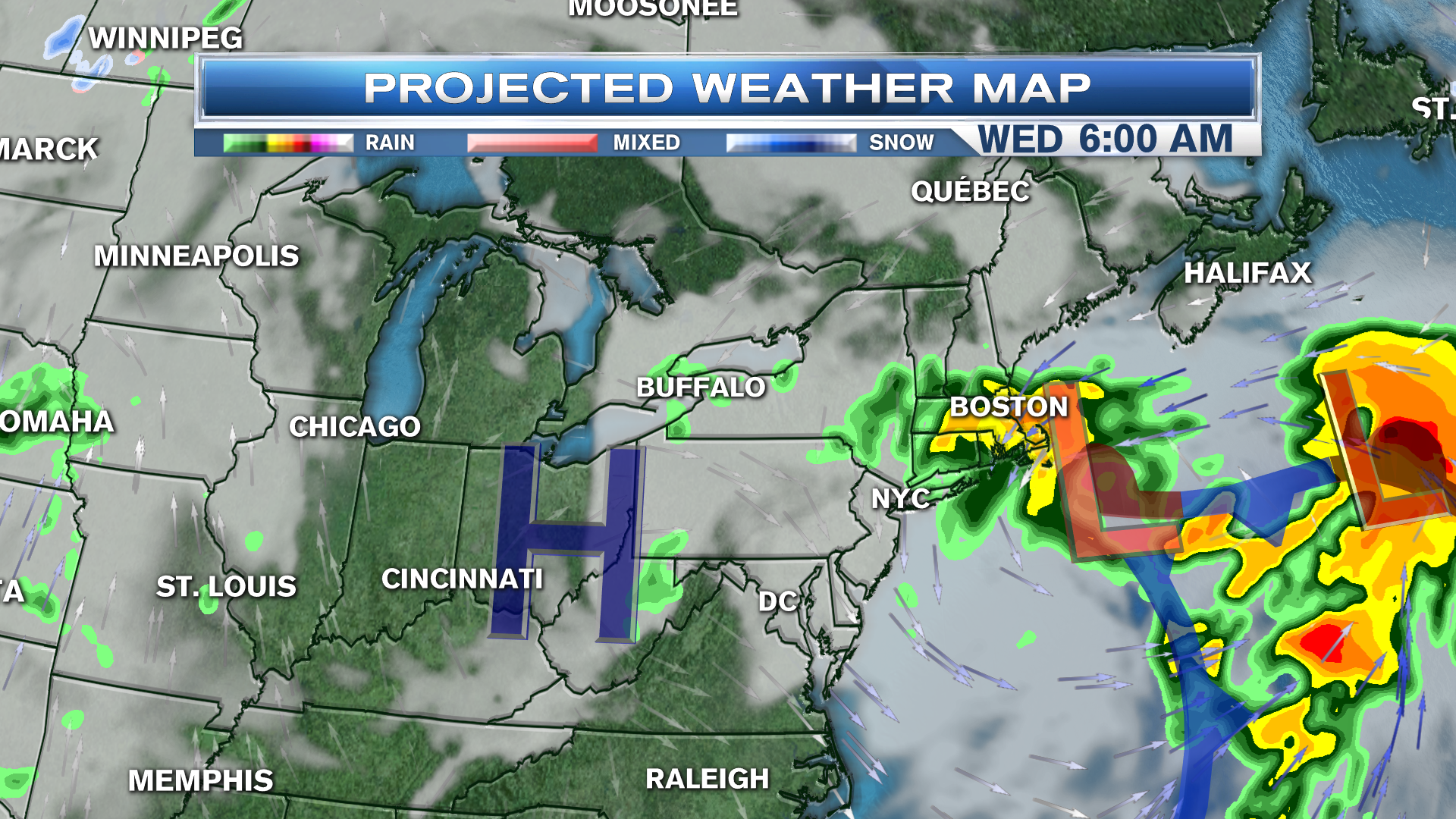 Gale force wind from the north east impacts Cape Cod in the islands at that time, offshore seas build to 10 feet or greater. The rain, perhaps heavy, comes in two batches - one Tuesday during the day and evening, and another Wednesday morning. One to two inches of rainfall are possible and southern New England, less to the north.
Rain and clouds from the second low pressure center leaves a mostly gray and chilly Wednesday for southern New England.
The next system arrives on Thursday. That one from the West Coast, will track into the Great Lakes putting us on the warmer side with rain returning on Thursday.
Another half inch to an inch of rain as possible, this time centered more west and north. We will try and dry out on Friday with seasonable temperatures, before a strong pool of cold air aloft crosses New England next weekend. That will bring breezy conditions with many clouds, and a few showers of mixed rain, and elevation snow possible, both Saturday and Sunday.
I can't remember the time we had no lift served skiing in New England this far into November - maybe 2005.
The storm track turns much more favorable starting next weekend when we should be plenty cold for snow making, with mother nature kicking in a few inches of natural snow, too.