A winter weather advisory is in effect for most of New England through tomorrow as a storm system approaches from the south.
The center of the storm will track west of us through upstate New York and it will swing a warm front that will bring temperatures into the low 50s in southern New England by tomorrow afternoon!
Before we get the warm air, however, we will see snow transition to a wintry mix and the rain. Snow is already coming down in parts of Connecticut, Rhode island and Massachusetts and it will continue to spread north throughout the evening. Light to moderate snow will transition to sleet after 9 p.m. from south-north.
Regarding accumulation before the change, it will be a coating to 2 inches for most locations south, 3 to 4 inches north. Watch for pockets of freezing rain late evening and overnight, even into the early morning hours north.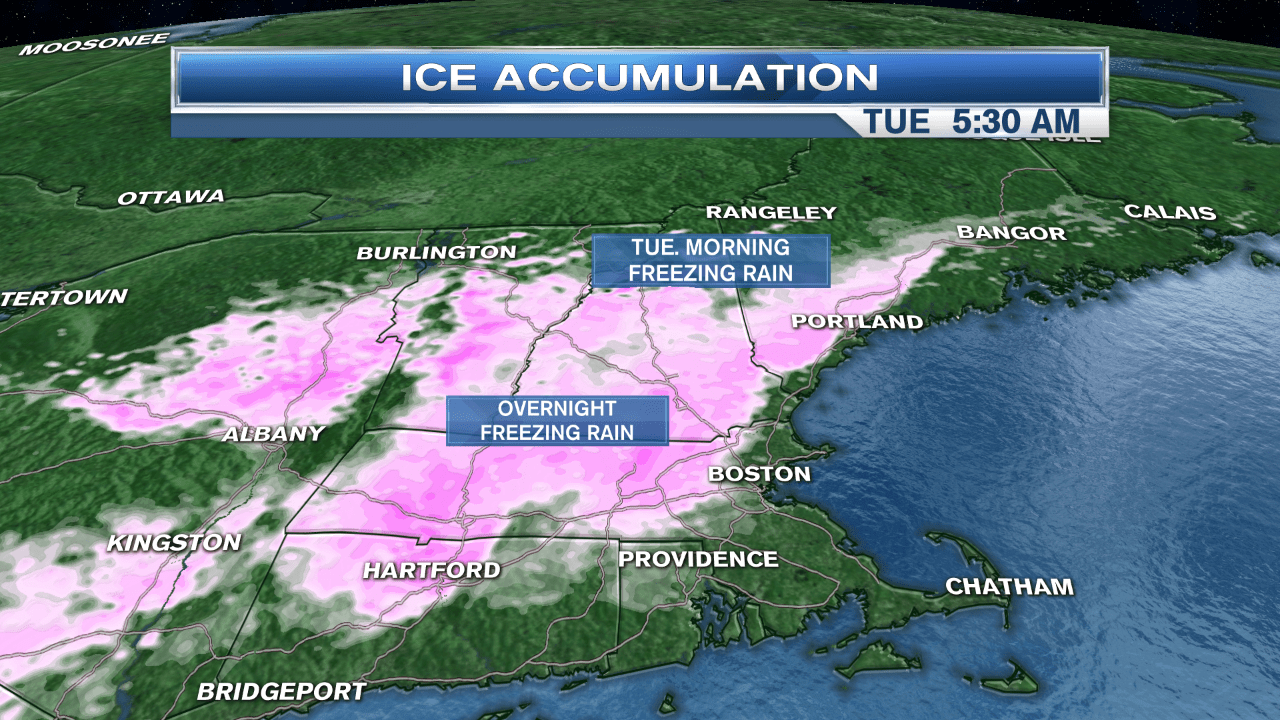 Once we make the change to rain, it will be moderate to heavy at times, especially Tuesday afternoon and Tuesday evening. The evening commute will be impacted and we even have the possibility of an embedded thunderstorm. Rain totals will hover around an inch with locally higher amounts.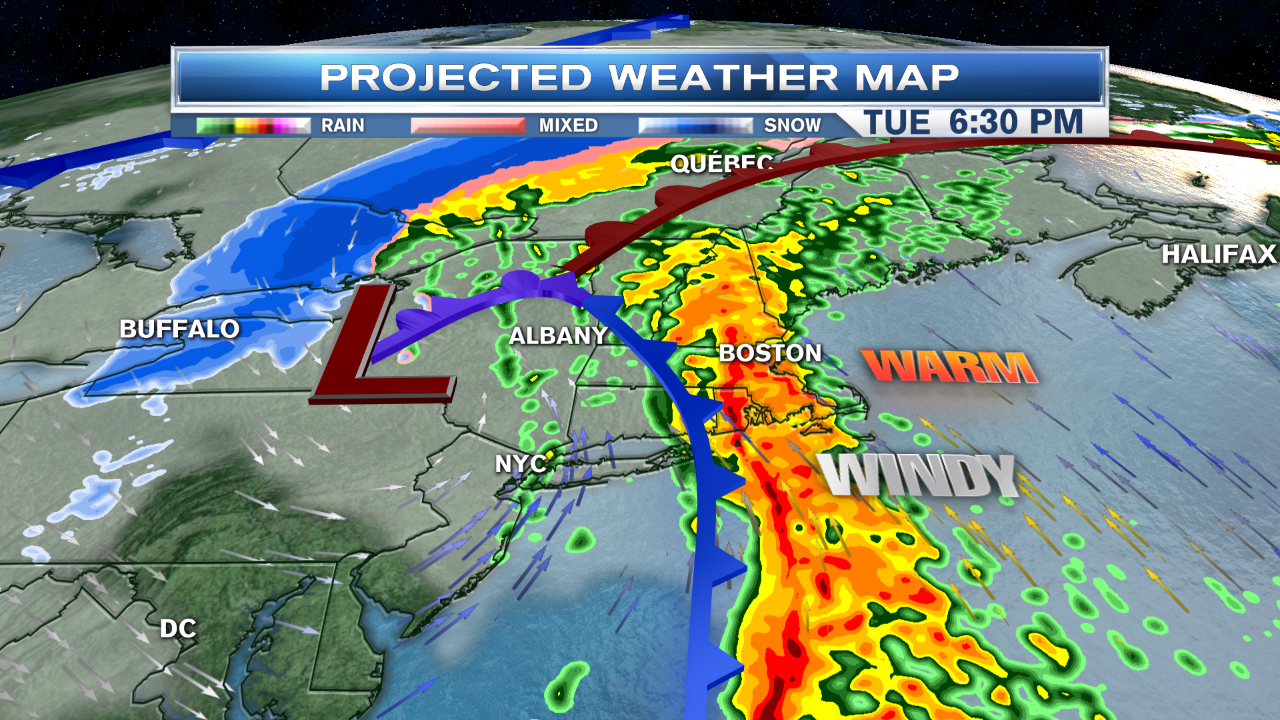 Now let's talk about the wind. A High Wind Watch is in effect for all of our east facing coastal areas, including the Cape & the Islands, Bristol and Plymouth county and most of Rhode Island. Strongest winds will start Tuesday afternoon, potential for sustained 20-30 mph with gusts as high as 55 mph occasionally in the zones where we have the watch.
If all of that wasn't enough, there will be dense fog in many areas as the warm air surges in over the remnant snow pack. Patchy dense fog will reduce visibility down to a ¼ mile in some spots. Coastal flooding is not a big concern with this particular storm due to the fact that the strongest winds will occur during low tide.