Today features more rain and wind as a wave of low pressure passes north of the region.
Highs will flirt with 60 degrees across the south and near 50 across the north, possibly tying and/or breaking some maximum temperature records for this time of year for a few locations.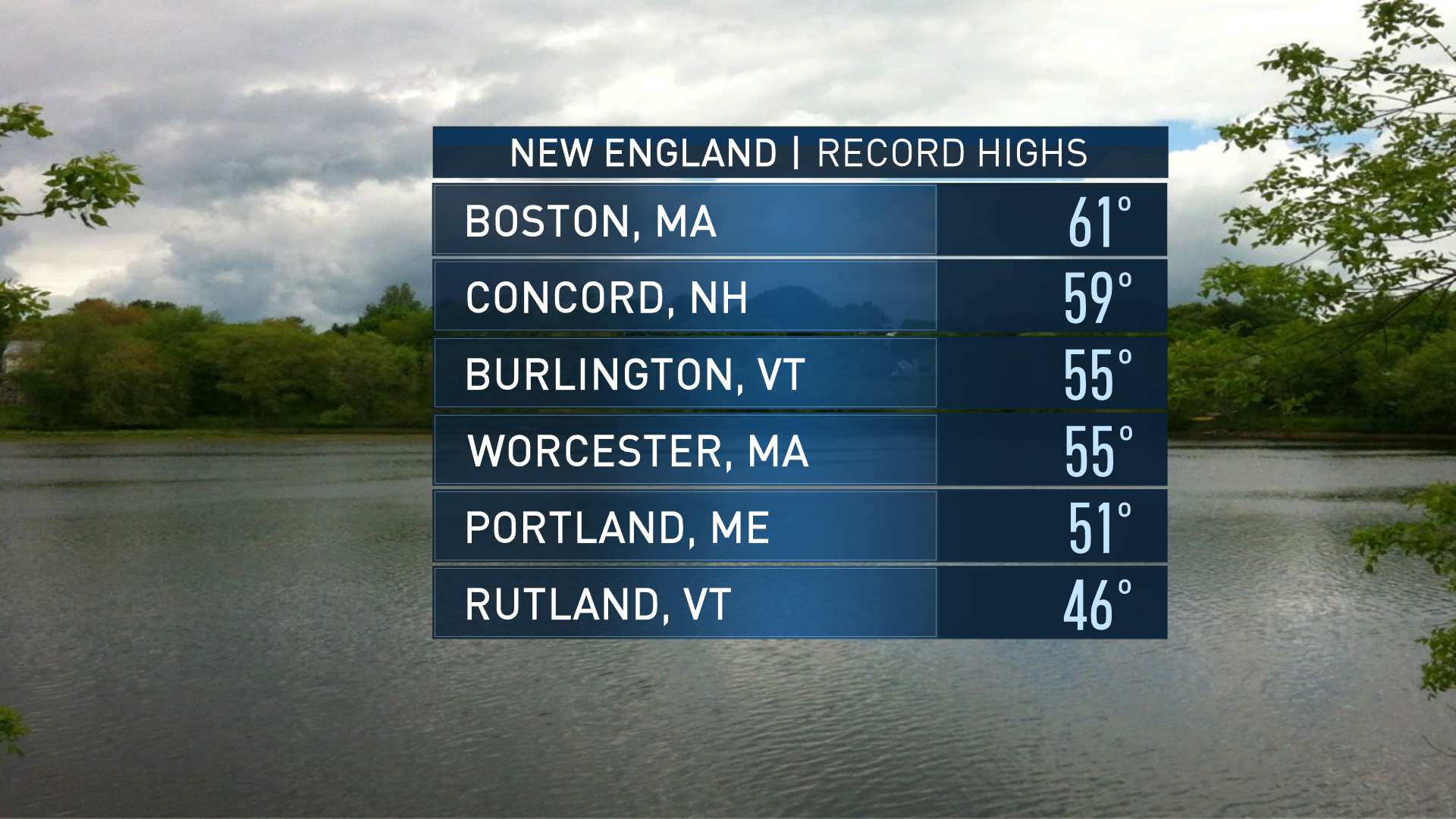 A cold front sweeps east tonight, ushering in drier air behind it. Showers and fog diminish as the night goes on. Lows will run from the mid to upper 30s south and low 20s north.
Sunny skies are expected tomorrow as pleasant weather settles in across the region. Highs tomorrow will be slightly above tonight's overnight lows in the upper 30s to mid 40s.
Gusty west winds are expected to develop during the day as cold air pours in across the region. Most gusts occur in the 25 to 35 mph range. An area of disturbed weather approaches from the Mid Atlantic on Saturday.
This system will pass to our south during the day into the evening and may bring some snow showers to the south coast and cape and islands. The rest of us will stay dry as a strong high pressure system from Canada remains in-place overhead.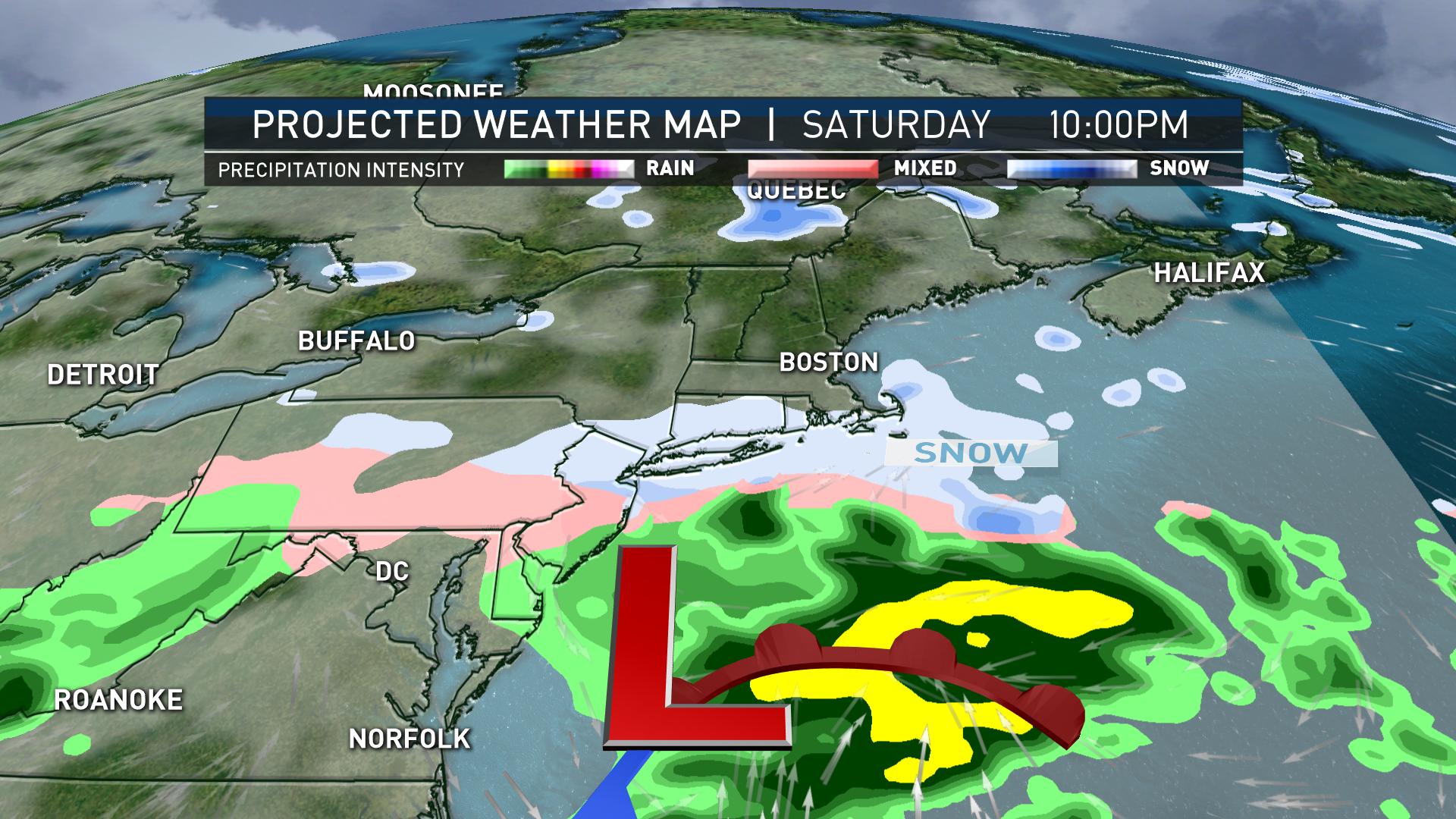 Highs on Saturday will only reach into the upper 20s south to mid 10s north. Yet another high pressure noses into New England on Sunday. Expecting another day of sunny skies with most locations maxing out near average climatological norms in the mid 30s south and mid 20s north.
Looking ahead to the holiday on Monday, Martin Luther King Day is looking mostly sunny with highs in the 30s. Clouds begin to increase across the region Monday night into Tuesday as a series of waves of low pressure march northwest of New England.
On Wednesday, one of these system will trek close enough to bring rain across our area. Right now, expecting the bulk of the heavier rain to fall across central and northern locales.
High temperatures may reach to near 50 degrees on Wednesday across the south, remaining in the mid to upper 30s north. Another system slides in for Thursday bringing more rain to the region.