Arctic high pressure is moving east of the Gulf of Maine Tuesday night.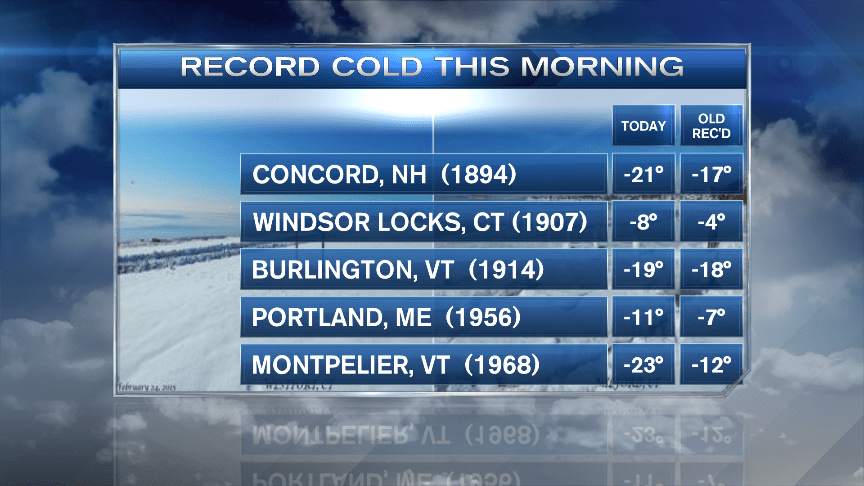 With a weak low passing just east of Nantucket, that means a light wind coming in from the ocean. We also have a weather front from northern Vermont to northern Maine. Each of these features is producing small areas of low density snow overnight.
One batch of snow, briefly heavy, crosses eastern Massachusetts to the Maine coast between 11 p.m. and 5 a.m. A general 2" of snow is expected with a few spots getting 4".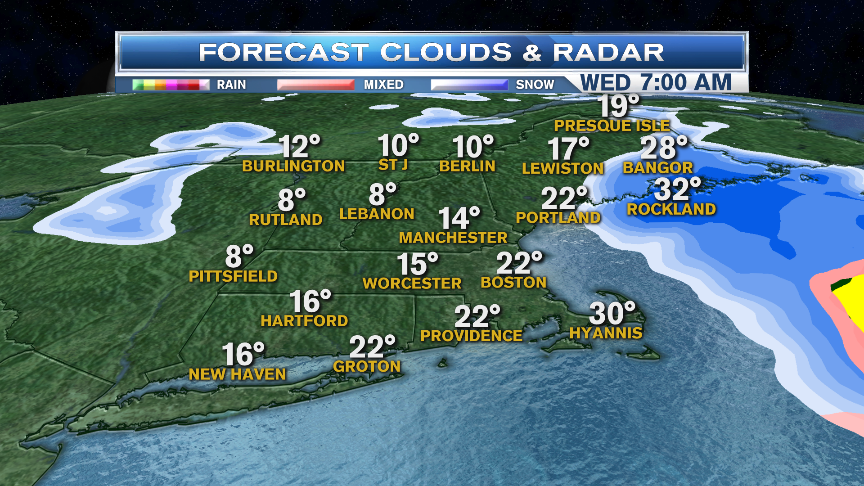 Along the Maine coast, we may have more like 4"-7", ending before noon Wednesday. There I also snow falling in the Green Mountains of Vermont to the White Mountains of New Hampshire with a general 1"-3" for the ski slopes. This snow comes with less cold air, overnight lows are 10-20 above zero with light wind. Highs tomorrow in the 20s to low 30s, light variable wind will pick up from the northwest, gusting past 20 mph in the afternoon.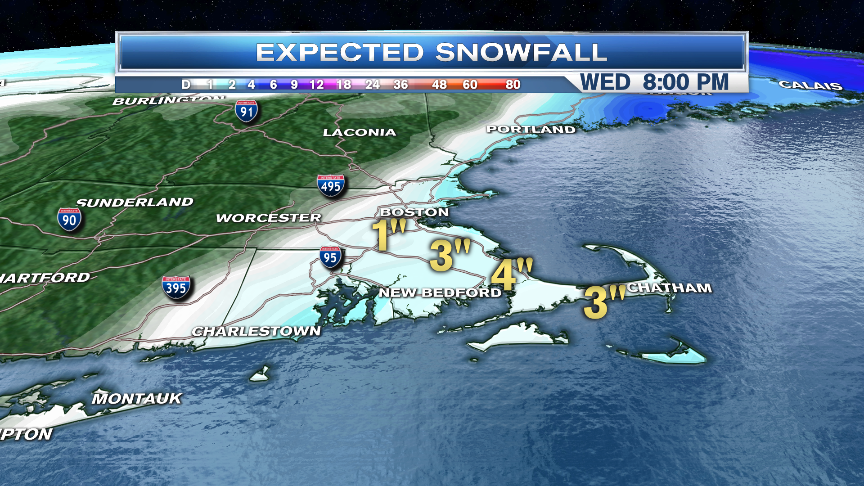 Another strong cold high pressure system moves into Ontario Thursday. This should be enough to keep us mostly dry, but with a new batch of cold, highs near 20. A fly in the ointment is the endless stream of system that are bringing snow to areas as far south as Texas and South Carolina. We are on the northern edge of these systems through Friday. There may be enough moisture, along with a wind becoming more north or northeasterly to induce some more light snow in southern New England Thursday and/or Friday, but little accumulation if any is expected.
Cold air is here with lows near zero and high in the teens and twenties Friday and Saturday. The weekend is mostly dry with a slight warming trend. Highs on Sunday should reach freezing with increasing clouds.
A warm front will spread thicker clouds and some snow or coastal rain to New England late Sunday and early Monday, then a possibly heavier mix of rain and snow on Tuesday.