Glad to see the weather cooperate for the Patriots victory parade in downtown Boston! Southwest winds have settled in behind a warm front allowing for a more comfortable and seasonal air mass for south-northeast with highs in the lower-mid 30's.
Tuesday, there was concern about this cold front stalling off the coast and merging with a wave of tropical moisture coming up the coast. The low could have tracked close to the coastline and bring heavier amounts of snow at the coast. That concern has passed. It does not look like these two separate pieces of energy will merge in time to bring hefty snows to New England. That merger will form just far enough offshore Thursday afternoon to spare us, thankfully.
We are tracking a cold front which will push into New England Wednesday night. Snow will begin to develop in northern and western New England later this evening. Snow will begin to fill in overnight along this front. We are expecting a slippery snow covered morning commute across northern and western New England. I would expect a widespread one to three inches of snow on the ground by dawn.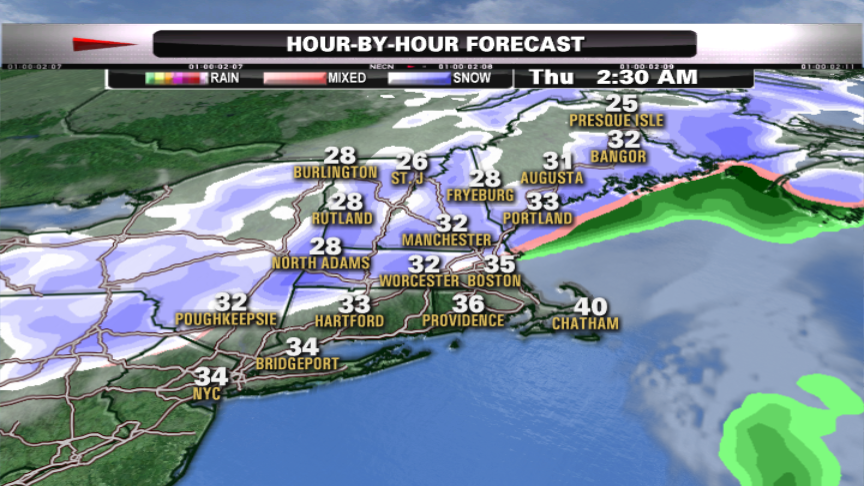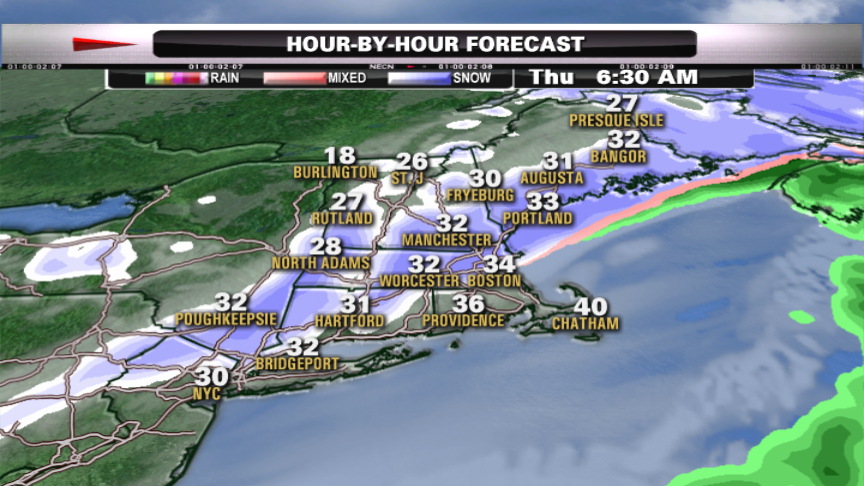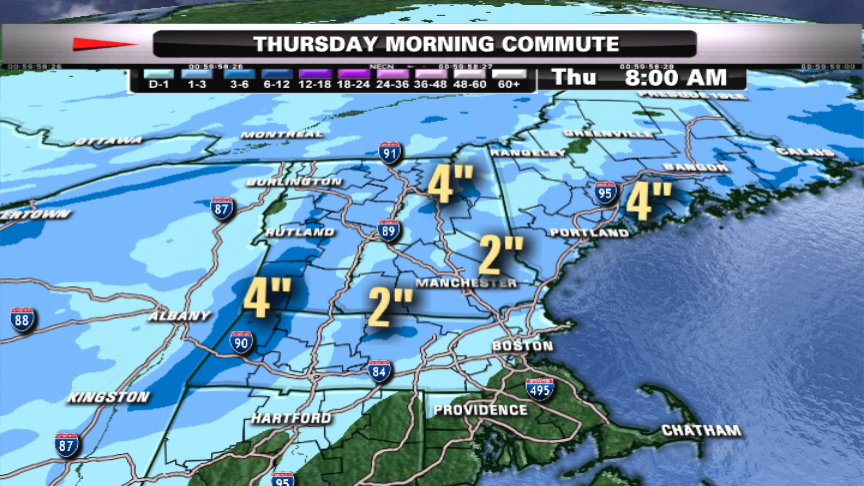 So what we are left with is a simple frontal passage which will produce morning snow showers, but be just enough to make it a bit slick in spots. Plus a few areas that could see a bit more than three inches, most likely the Green Mountains and along the coast of Maine.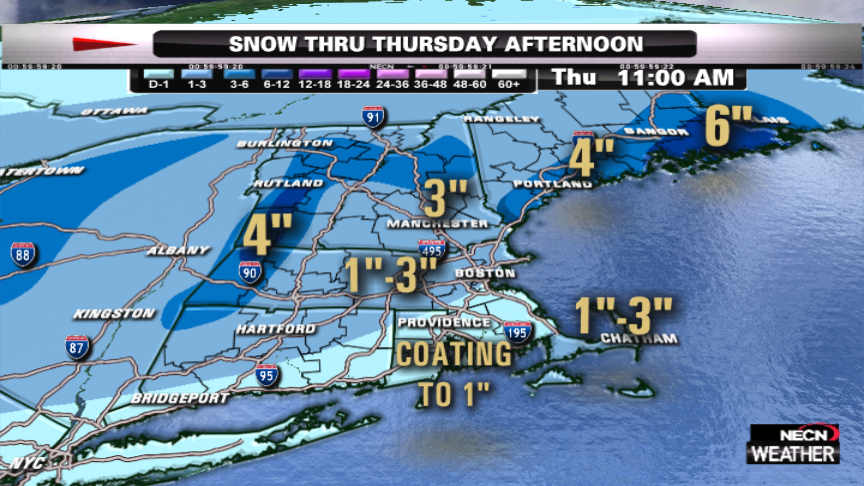 This cold front will push off the coast during the afternoon, with clearing skies and increasing sunshine from the northwest to the southeast. Winds will pick up from the northwest late in the day with gusts 25 to 40 mph. This cold wind from Canada will direct another bitter blast of air Thursday night into early Friday with lows dropping below zero and dangerously cold wind chills ranging from -10 to -30!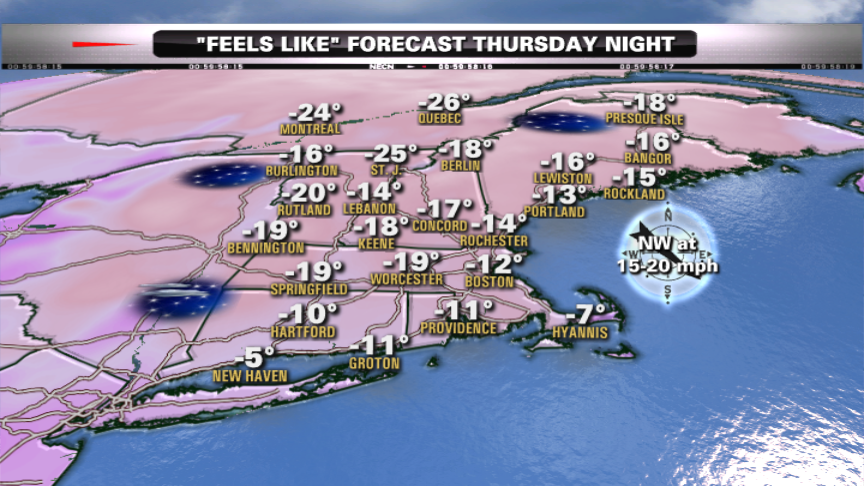 Friday will be cold and mostly sunny with highs in the teens and a diminishing wind. The weekend will get off to a quiet start, but things will become interesting in a hurry! Another cold front will slide through New England Saturday and trigger a period of light snow and flurries in the afternoon. This front will stall south of New England Sunday. Much colder air will settle in on Sunday with highs in the teens and lower 20's.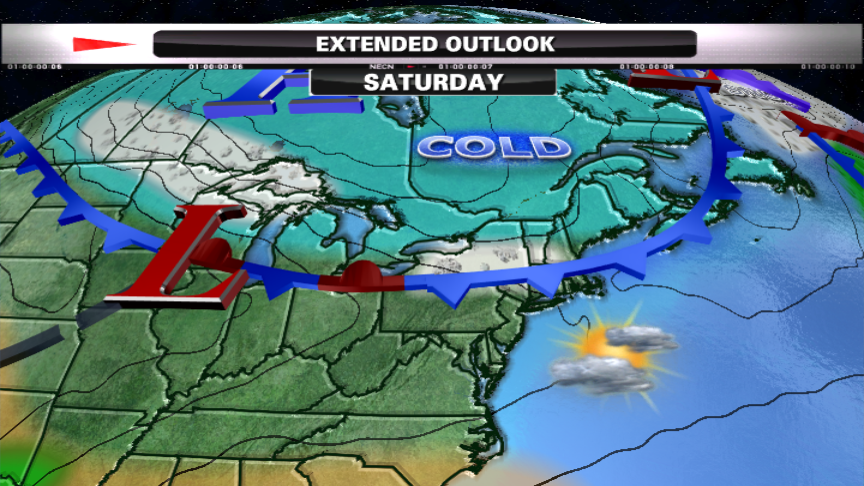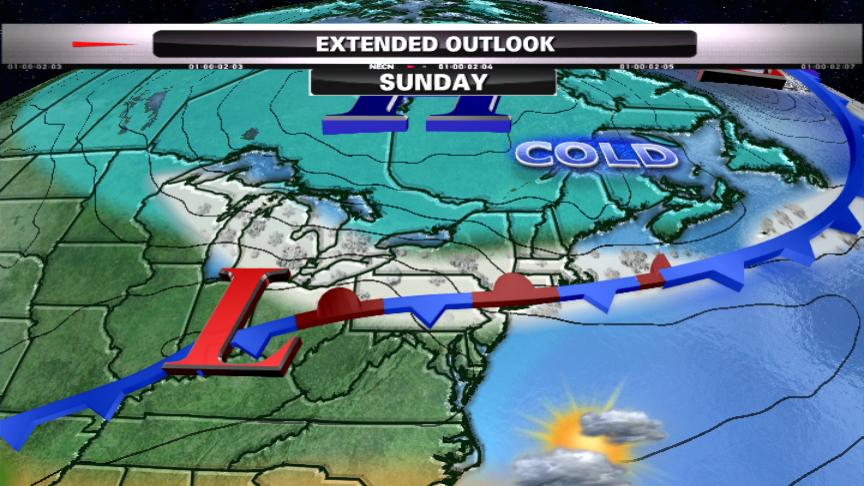 A stationary front will set up along the south coast Sunday. It is a boundary separating the cold over New England from the air not as cold south of the region. A few waves of low pressure, or batches of snow, if you would prefer, will ride along this stalled front and allow steadier snow to develop Sunday and continue into Monday. High pressure north of New England will supply the cold, moisture will be directed from the south right up along this front into the cold air. The setup is ripe for accumulating snow. There is a potential for the snow to possibly last into Tuesday, but let's not get ahead of ourselves.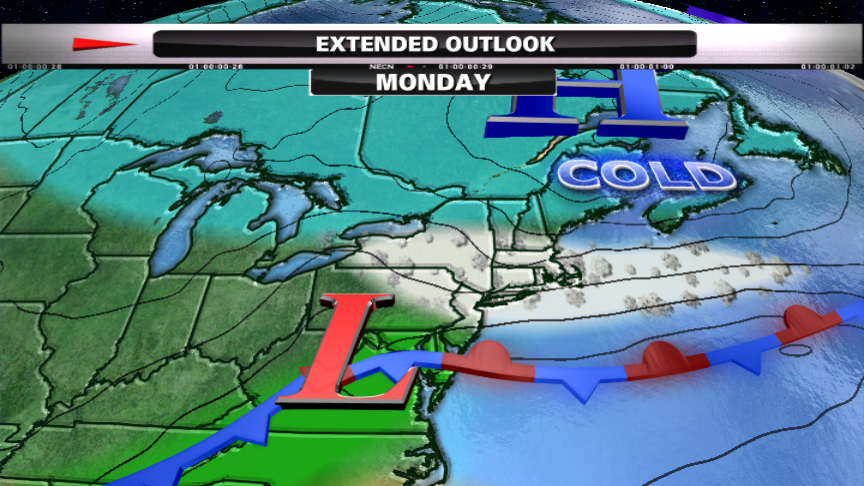 The snow will not necessarily be heavy like we have seen lately, but it will be steady and persistent and could begin to add up. It is hard to say how much we snow we will see, but several inches of snow will likely fall across central and southern New England, closer to the stalled front...the trigger for lift in the atmosphere. We'll be tracking this set up through the weekend!