On Tuesday afternoon the Augusta, Maine, police responded to a call for an eagle "street fight."
According to the police department, the two bald eagles were locked together by the talons, unable to separate.
With the help of wild animal specialists, they were able to separate the eagles using blankets.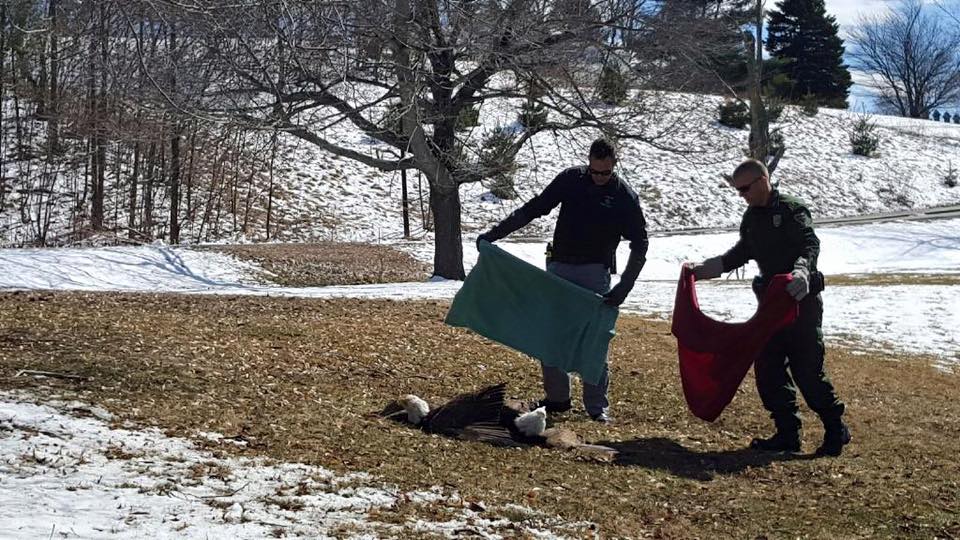 The eagles were later seen flying over the Augusta Arsenal.