Thank you for all the amazing photographs from the New England Coastline.
New England has just experienced the most sea ice since at least 2004, and perhaps even 1978 or earlier.
Jay Morrissey of Falmouth, Massachusetts, goes as far as maybe even a lifetime. Jay sent this photo, writing, "Tim, A shot of Buzzards Bay from Chappaquoit beach, Falmouth looking towards New Bedford. I have never seen this before and I'm 65."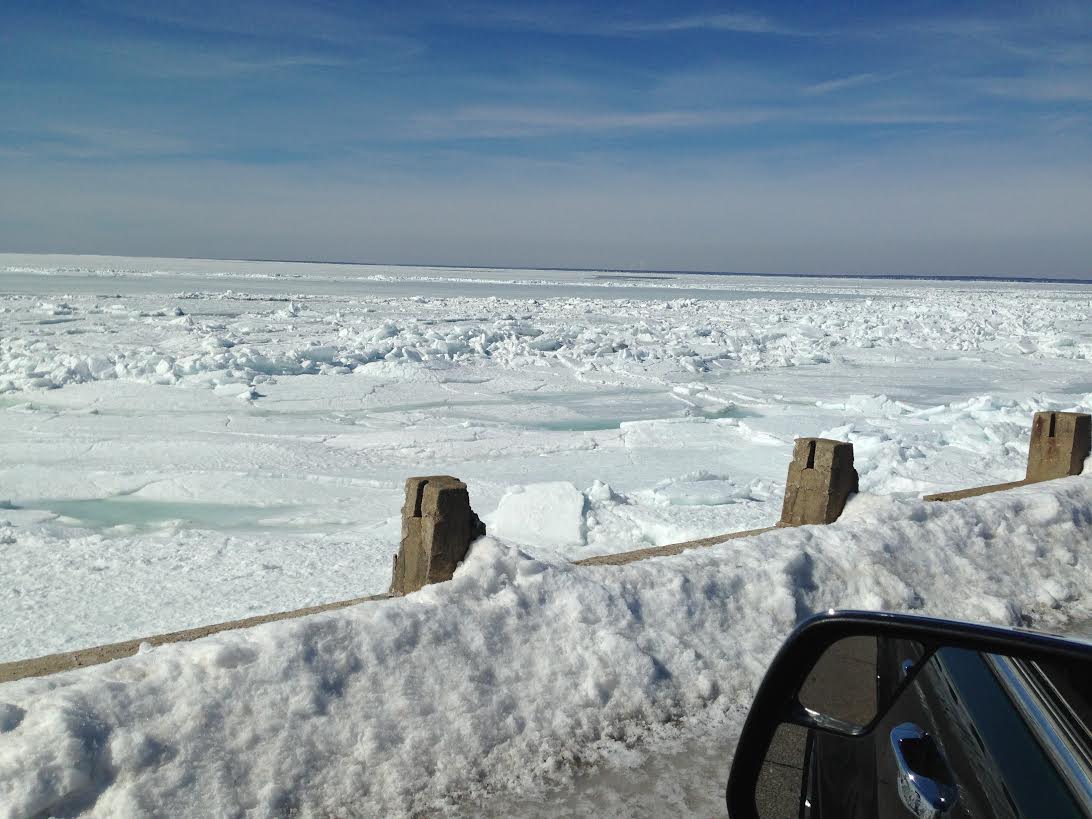 Many photos were also shared with us on Twitter, like this one from Chatham, Massachusetts.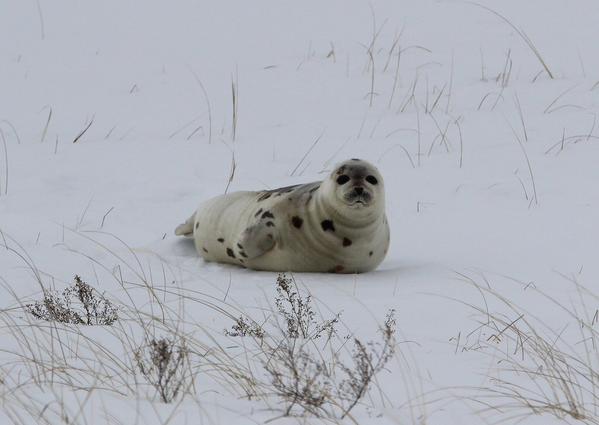 And from Wellfeet Massachusetts, grounded icebergs!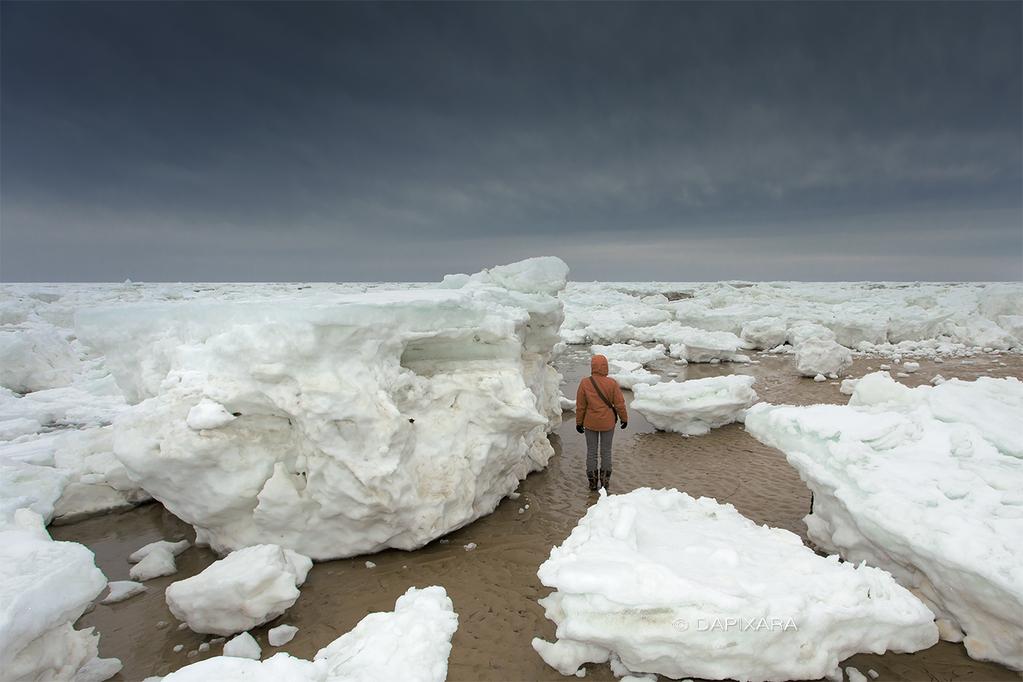 Thank you for all the snow pile photos too. This should be the peak for ice and snow this winter.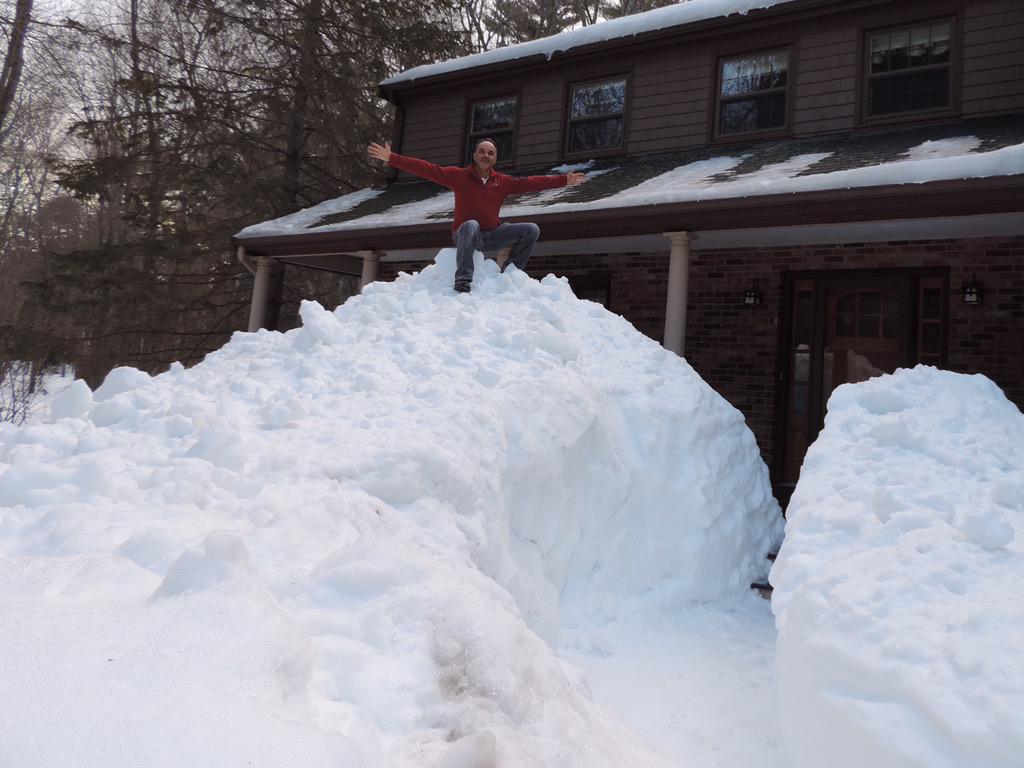 From here on in, the sea ice and snowbanks will retreat rapidly, as temperatures rise and the sun shines.
A rather rare occurrence in New England today, we had snow falling with temperatures in the 40s. That happens when the air just above the ground is much colder than at the surface. Snowflakes also become very large when this happens. The dynamic generating this classic springtime snow is caused by a stationary front from west to east over New England. This front will be lifting back into Canada Monday and Monday night.
The result will be another burst of snow for Vermont, New Hampshire and Maine Sunday night and early Monday. Warmer air and sunshine arrive in southern New England Monday as high pressure builds to our south. A series of low pressure waves on the front to our north will keep the warmer air here into Wednesday.
Highs Monday are in the 40s south, then 50s are possible Tuesday and Wednesday. This is the first three-day stretch of warmer-than-normal air since Jan. 22-24.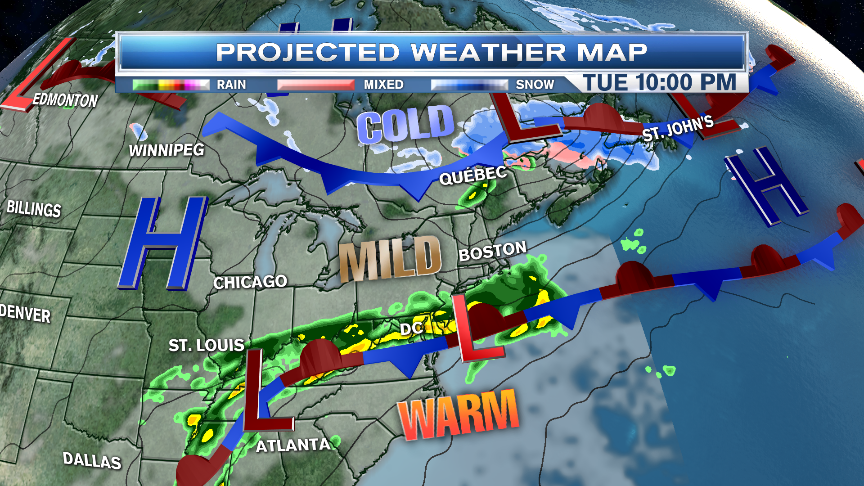 we will see significant melting of snow and ice, with the first signs of minor flooding possible by later Tuesday into Wednesday. Our temperatures will like not go below freezing Tuesday night.
Our forecast is not straight forward though, a batch of heavy rain will move from Texas to New Jersey by Tuesday, and may clip southern New England. If we get into the rain, our flood threat will increase.
Snow melt will slow dramatically with a new Arctic high pressure center pushing into Maine Thursday and Friday. The sun should be shining with temperatures back down in the 30s by day and teens at night, later in the week.
A bigger concern is then a major rainstorm moving north from the Mid-Atlantic states Saturday and Sunday. That storm will run into the cold air in New England. It appears we may have occasional snow and/or rain on the way for much of St. Patrick's Day Weekend. We have to fine-tune that forecast as the week progresses.
After that, the second half of March looks much colder than normal with several threats for more snow and/or rain, along with record cold air.