Much was made of Tom Brady's remarks in an Oprah Winfrey interview that aired Sunday that his retirement was coming "sooner rather than later."
Well, the New England Patriots quarterback may have just dropped another hint about how long he plans to continue playing.
ESPN posted Brady's "sooner rather than later" quote on Instagram Sunday. Brady's verified account @tombrady, then posted in the comments section, saying "cuarenta y cinco," or "45" in Spanish.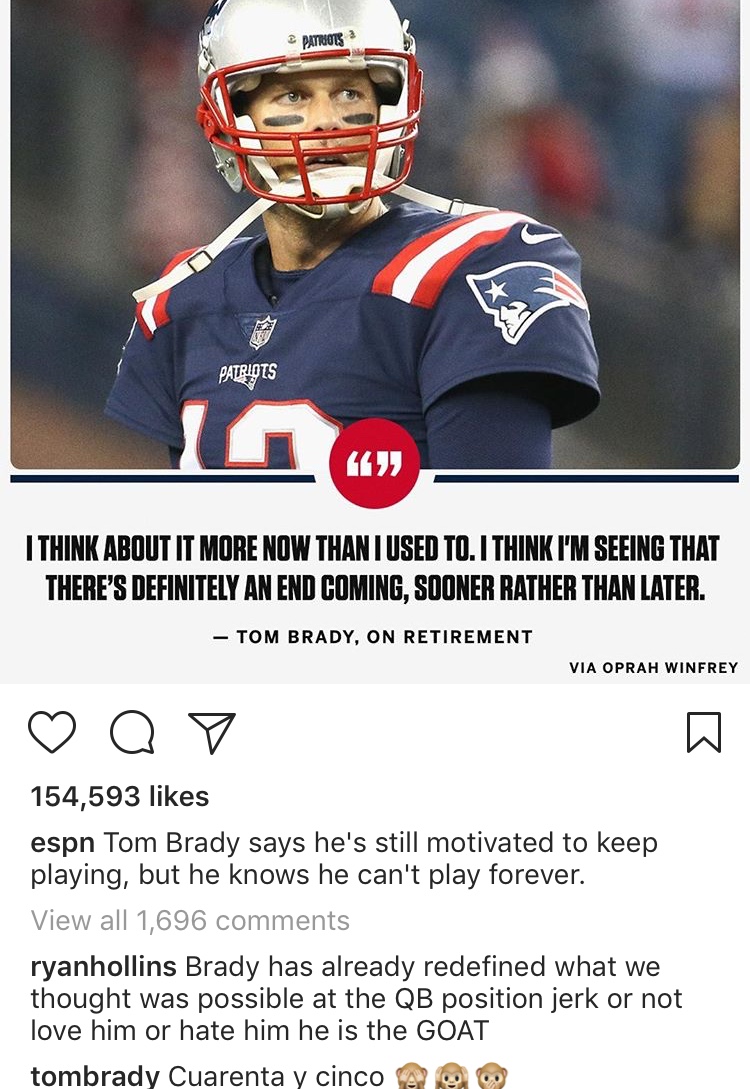 Brady, 41, has said in the past that he plans on playing until he's 45, and perhaps even longer. Could this be a sign that he and his family have finally settled on a date?