High speed and alcohol were involved in a Ferrari crash that killed a survivor of the Boston Marathon bombing, a Canadian boxer and two others, a Dubai prosecutor said Wednesday.

Salah Bu Farousha, the head of Dubai Traffic Public Prosecution, declined to name any of those involved in the crash. But officials in Dubai, who spoke to The Associated Press on condition of anonymity as they were not authorized to discuss the crash, identified those killed as Boston bombing survivor Victoria McGrath, Northeastern University student Priscilla Perez Torres, Canadian boxer Cody Nixon and James Portuondo.

The crash early Sunday morning near Dubai's Jumeirah Lake Towers neighborhood saw the yellow, two-seat Ferrari 458 Spider jump a curb and slam into a pole, splitting the sports car in half. Only 10 minutes earlier, surveillance footage at a nearby hotel caught those involved in the crash hopping into the Ferrari, with the two American women sitting in the passenger seat, the Canadian boxer sitting in the middle and the other man driving, Bu Farousha said.

"From my initial investigation, they had lost control of the car," the prosecutor told the AP. "The road is curved. They were driving at a high speed in a 40-kph (25-mph) zone. The speed did not match at all the speed limit."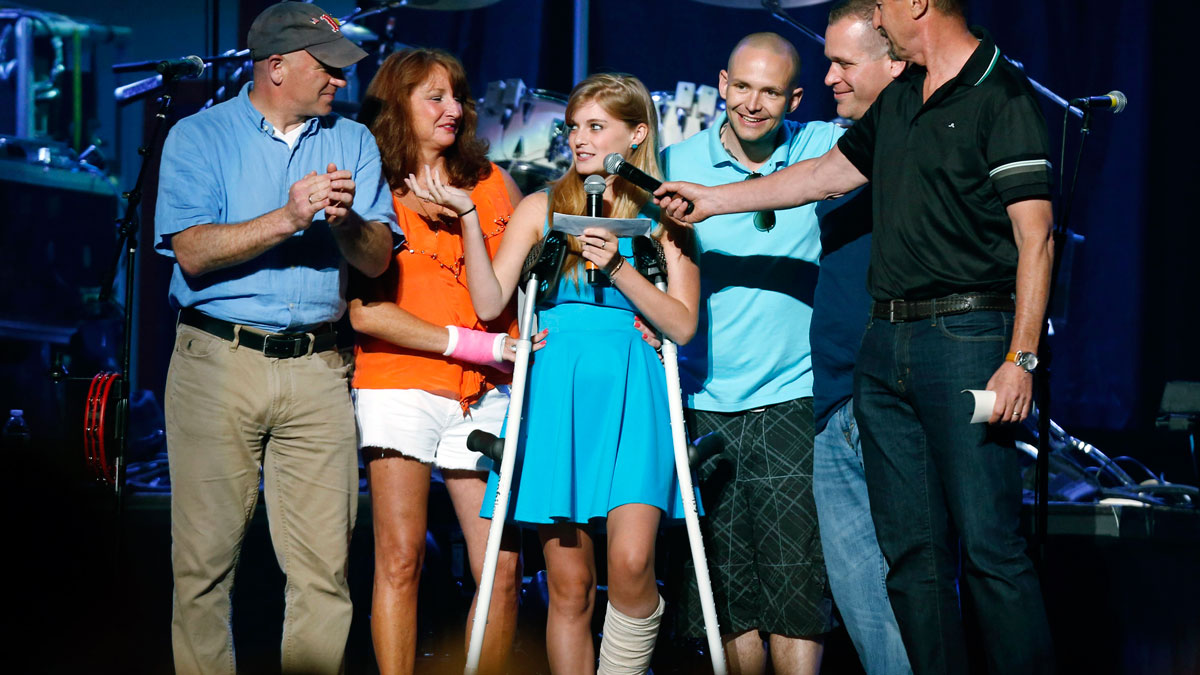 Bruce Mendelsohn, who was attending a post-marathon party in a building overlooking the finish line, rushed outside to help and saw McGrath lying on the ground, bleeding heavily from her left leg. Mendelsohn said he tied a scarf or T-shirt he found nearby around her leg as a tourniquet to stop the bleeding, a move McGrath's doctor later told him saved her life. Mendelsohn flagged down a firefighter, who carried McGrath away from the scene in what became one of the most widely used photographs from the bombing.

A Northeastern spokesman said McGrath was scheduled to graduate this spring from Northeastern's school of business. She was originally from Weston, Connecticut. Torres, McGrath's college roommate who was also scheduled to graduate this spring, came to Northeastern from Guaynabo, Puerto Rico.

The Motor City Boxing Club in Oshawa, Ontario, posted a tribute to Nixon on its Facebook page, saying he had died "while vacationing overseas." Canadian media has described Portuondo as Nixon's cousin traveling with him on the trip to Dubai.
Copyright AP - Associated Press