Lt. Col. Barry O'Brien, Massachusetts State Police deputy superintendent, has retired.
O'Brien worked for state police for 32 years. He had served as deputy superintendent -- the department's second-in-command -- since November of 2017.
He filled the position after the former state police superintendent and deputy superintendent retired in the wake of claims that troopers were forced to alter arrest reports. It was the first of several embarrassing developments the department has dealt with in recent years, including an ongoing investigation involving at least 30 state police troopers.
"Barry O'Brien capped a long and distinguished career with the State Police by playing a vital role on my Command Staff in ensuring the continued success of the Department as a full service police agency and for laying the groundwork for future improved efficiency," Col. Kerry Gilpin, state police superintendent, said. "I am forever grateful to him for his counsel and friendship, and wish him all the best in retirement."
Gilpin said Lt. Col. Christopher S. Mason has been named the new deputy superintendent. He had been serving as commander of the division of investigative services.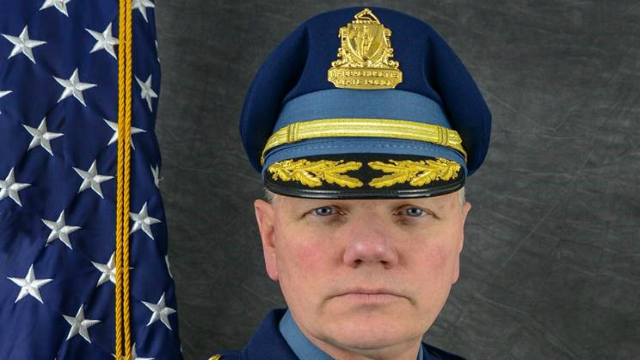 "As a member of my Command Staff, Lieutenant Colonel Mason has been at the center of discussions and decisions that have led to numerous improvements within the Department's operations," Gilpin said. "He, like Lieutenant Colonel O'Brien, is someone whose opinions and ideas I highly value, and as Deputy Superintendent he will continue to work by my side as the Department continues to fulfill its mission of protecting the lives, safety and property of the people who live, work, and raise families in our state."
Maj. Phillip Dowd has also been promoted to lieutenant colonel, replacing Mason as commander of the division of investigative services.