Abundant sunshine is on tap across New England today as a high pressure system crests over the region.
Highs will reach into the upper 30s to low 40s south and the mid 30s across the north country with weak sea breezes developing along the eastern and southern coasts.
Our next weather maker moves in from the Great Lakes. This system will bring an onset of freezing rain to central and western New England tonight before changing over to rain closer to daybreak.
Lows bottom out in the low 20s south and the mid teens north.
Showers increase in coverage tomorrow ahead of approaching cold front.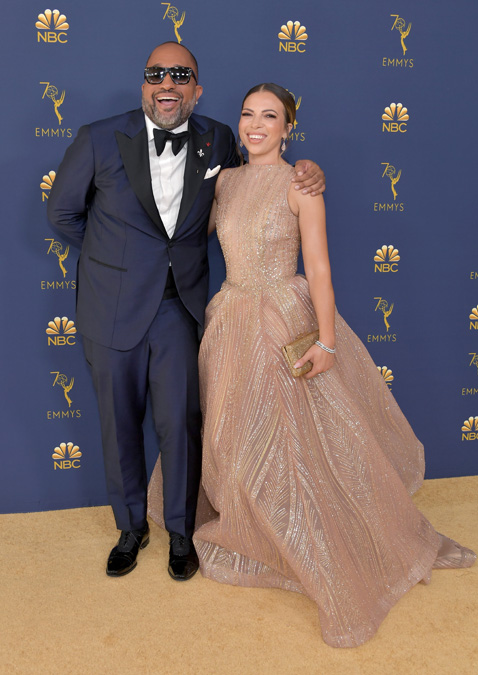 This system will be relatively dry in nature so, not expecting a lot in the way of total precipitation.
Highs will reach into the 50s as a southerly flow continues to usher in warmer air into our area.
Colder air hangs tough across the North Country. Though with highs only reaching into the low to mid 40s.
A few hit-or-miss showers may move through during the day Tuesday.
Wednesday features mostly cloudy skies and continued mild air. This mild air mass will bring scattered showers to the region during the morning.
Temperatures remain in the mid to upper 50s with clouds overhead.
An arctic cold front pushes through on Thursday, bringing more seasonable temperatures across New England.
Winds become blustery during the day, gusting to as high as 30 mph.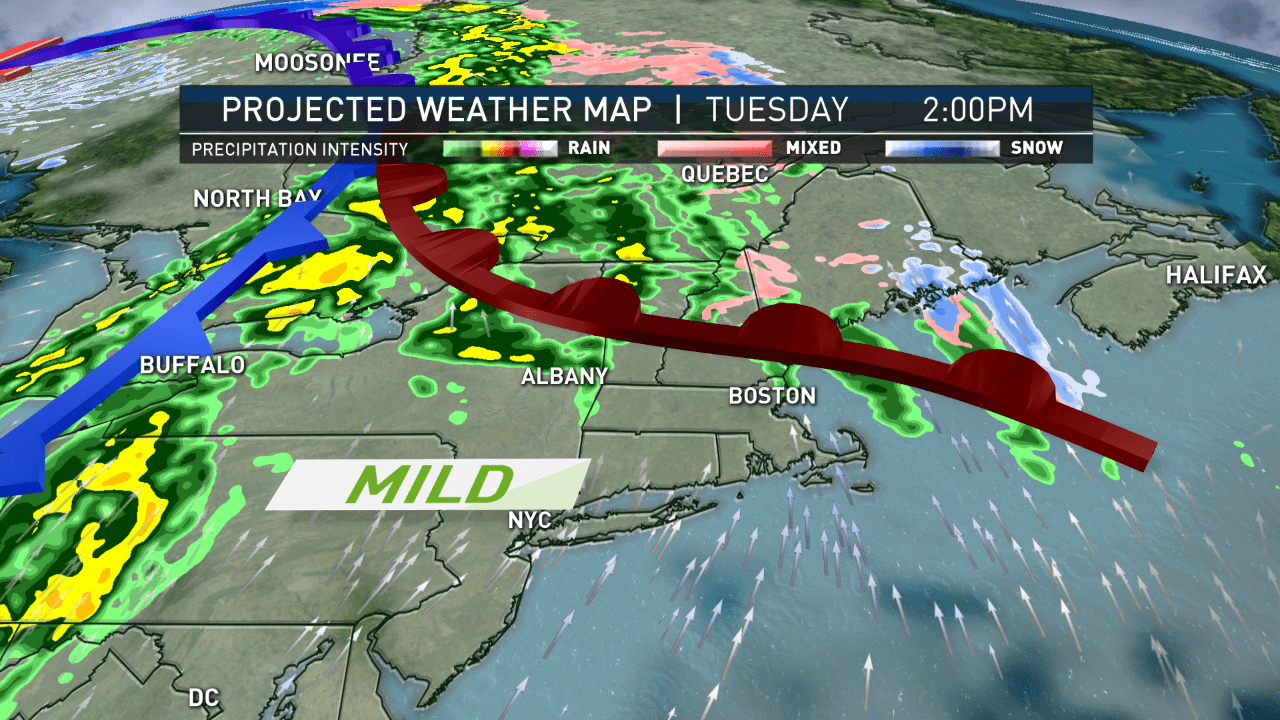 A few snow squalls may develop across the North Country where better instability resides in the atmosphere.
After a potentially rainy/snowy start, partly sunny skies expected on Friday behind the cold frontal passage.
We're closely watching the potential for a developing coastal low to develop south of the region over the weekend.
The clocks 'spring forward' on Sunday!
Just another reminder that spring is right around the corner.
Stay tuned necn and NBC Boston for the latest weather updates.