A period of rain moves in for the first half of the day.
An overall cool and dreary day with precipitation breaking by the afternoon. Highs reach into the mid to upper 50s south and 60s north.
Coastal flood advisories are in effect from Maryland to Maine thanks to an astronomically high tide and onshore winds.
Showers and heavy rain fill back into New England overnight as developing low pressure moves near Long Island, NY.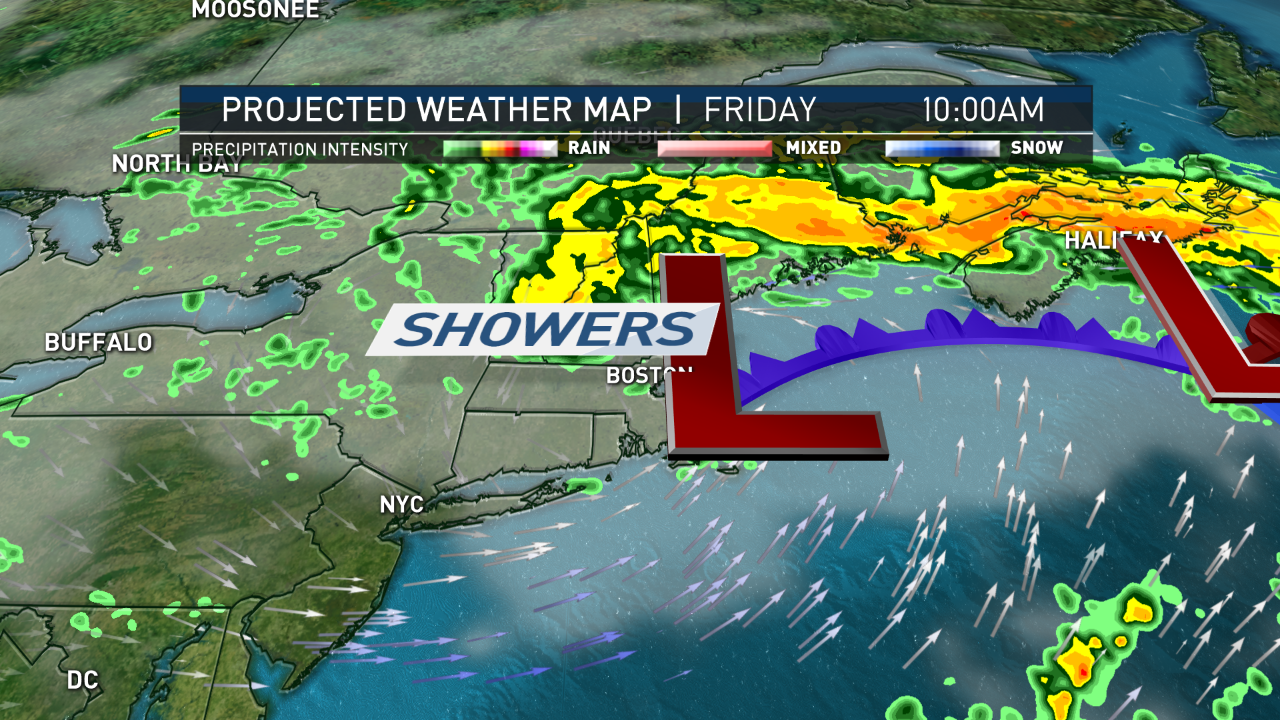 Lows won't drop off much, only reaching into the low 50s. Friday will feature continued cloudy skies with rain winding down. Another cool and dreary day on tap across New England. Highs moderate slightly across the south into the low 60s with temperatures rising to near 60 degrees across the north.
Looking to Memorial Day weekend, Saturday features improved weather as an area of high pressure slides in from the south. Mainly dry and partly sunny with high temperatures returning back to seasonable in the 70s.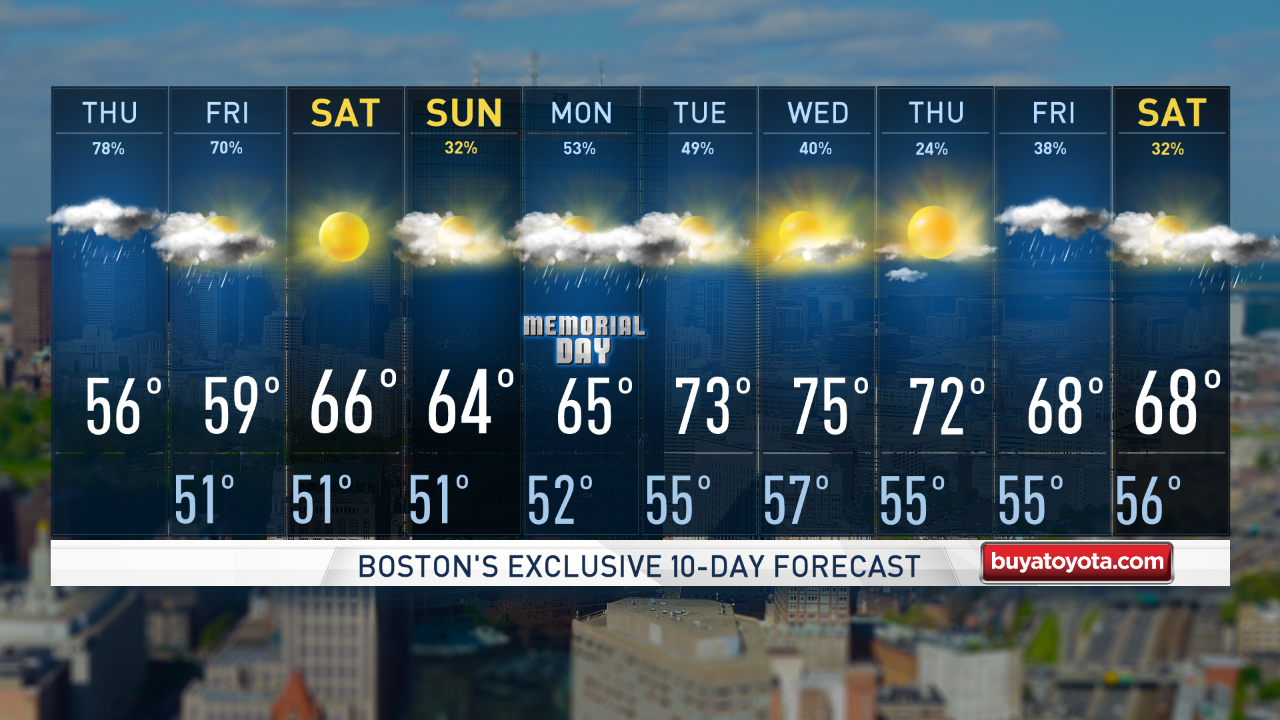 Expecting sea breezes to develop along the coast, keeping those areas cooler in the 60s. The next storm system approaches the region from Ohio River Valley on Sunday. Expecting clouds to build back in with highs slightly cooler than Saturday in the mid 60s and near 60 degrees at the coast.
Memorial Day is looking partially dry as low pressure moves south of the region. Rain overspreads the region later in the day. A mild Tuesday and Wednesday are looking likely as an area of low pressure located over the Great Lakes draws warmer air on a southwest flow into New England. Highs return to near-normal in the 70s both days.