Some incredible weather with a classic spring feeling is settling into New England today and is set to stick around for the next several days.
Each day through at least Wednesday, an onshore wind or sea breeze is expected to develop, keeping coastal communities including downtown Boston cooler than inland towns, but all will see fair sky and pleasant, fresh air.
The dry nature of the air will mean notable cooling at night and warming during the day, but it also means any showers will remain well west of New England through midweek, with the next disturbance aloft driving a surface cold front toward New England by late Thursday, accompanied by a chance of scattered rain showers Thursday evening and night, gone by Friday.
Unfortunately, the next disturbance thereafter will take aim on New England this weekend, though it's still early to gauge just how much rain it will produce.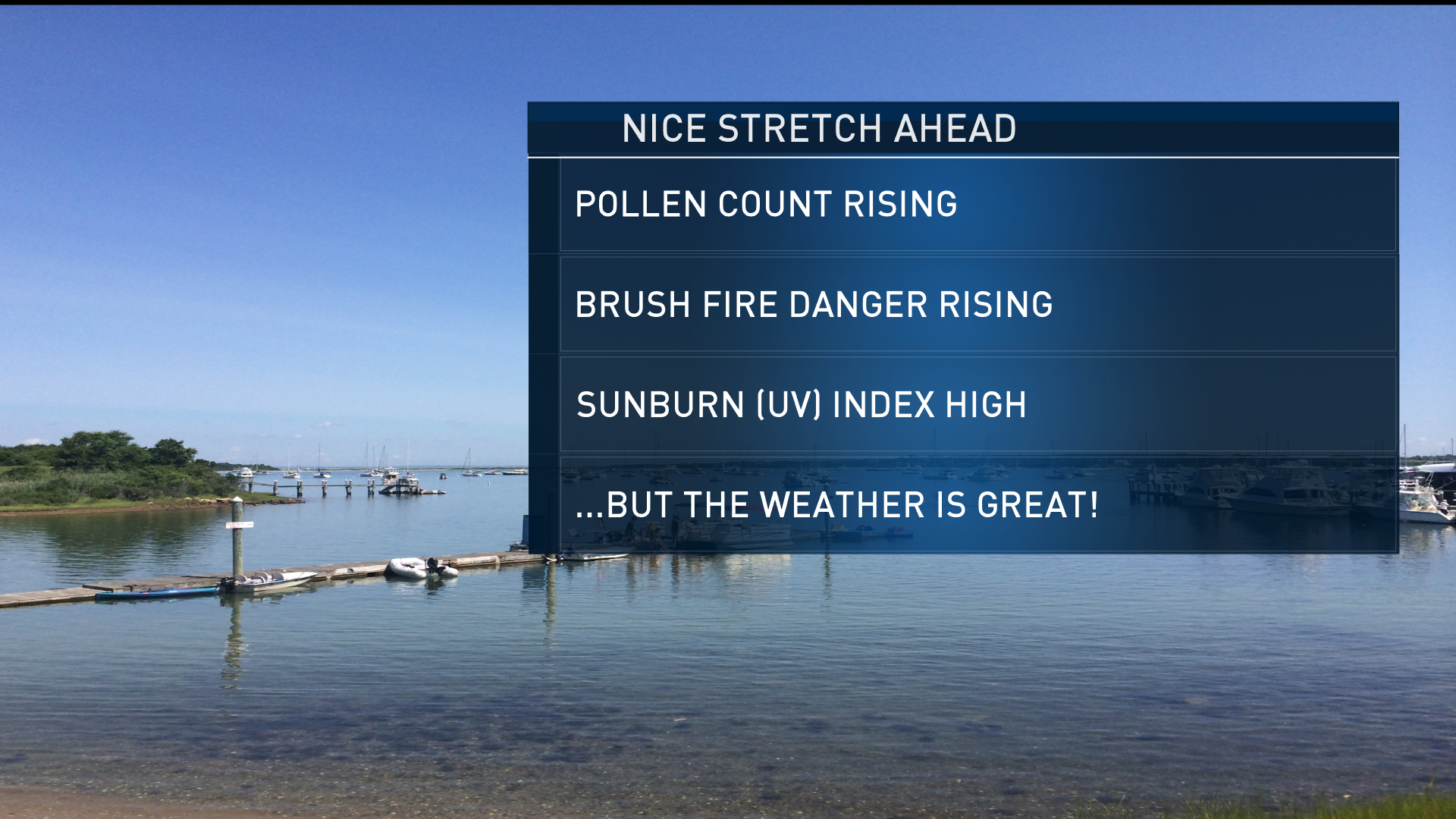 Regardless, right now Saturday looks decent with an increasing chance of showers Saturday night and Sunday, but it's possible rainfall totals will remain limited, so there's still plenty of hope we can squeeze out a decent weekend.
Spring temperatures are set to continue all the way through the end of the exclusive Early Warning Weather 10-day forecast.